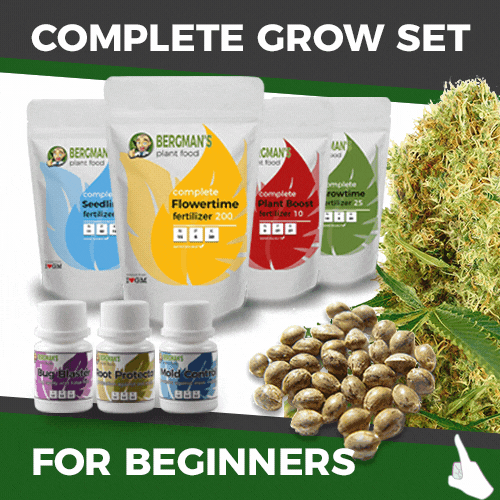 Everybody knows that cheap and great things rock.
But is there a powerful grow light that's also cheap? Of course there is and it's called VIPARSPECTRA Reflector-Series 450W.
If you want to make your plants grow healthy, beautiful and strong at a bargain price, then this product is for you. Come with me so you can check a complete review on what it has to offer you.
A Summary: Why This Grow Light Will Knock Your Socks Off
Pros:
Decent spectrum. Despite being cheap it offers your plants a very decent light spectrum for all growth stages.
The power of a 400-watt HPS consuming only 200 watts. More power for less energy and more money in your pockets.
Unbeatable warranty. 3-year warranty + 30-day satisfaction guarantee.
Cons:
It offers more blue than red light spectrum
Not good for big gardens
It's not dimmable
Conclusion:
In summary: If you are looking for a low-cost LED grow light, then this option is excellent for you.
It doesn't matter if you are a beginner or a pro grower looking for a supplemental grow light for those small spaces where light simply won't reach, this product will leave you 100% satisfied with its performance and price. Guaranteed.
VIPARSPECTRA 450W LED Grow Light, with Daisy Chain,Veg and Bloom Switches, Full Spectrum Plant Growing Lights for Indoor Plants Veg and Flower
【Optimal Spectrum】The secret to VIPARSPECTRA's success is optimal full spectrum lighting which provides plants in all stages from veg to flower with everything they need in the natural sunlight. This results in bigger buds and higher yield all while saving you on energy costs.VIPARSPECTRA is a trusted brand in the lighting industry by providing the best customer care with quality and safe products.
【VEG & BLOOM Switches】 The V450 light comes with VEG and BLOOM switches,which are suitable for each growing phase. Upgraded aluminum cooling heat sinks and advanced high speed quiet fans are great for heat dissipation.
【Outstanding Design】Sturdy durable construction with fire-resistant iron housing. Upgraded aluminum cooling heat sinks and advanced high speed quiet fans are great for heat dissipation. Daisy chain feature assists growers to connect multiple lights together with fewer outlets.
【Coverage Area】 Comparable to traditional 300W HPS/MH while consuming only 200W! Perfect for a 2.5'x2.5' vegetative coverage at 24" and 2x2' flowering coverage at 18".
【Worry-free 3 Years US warranty】We are a professional manufacturer which specialized in LED grow light for many years. Products' quality and professional customer service are always our Top concerned. We offer 3 Years local warranty and 30 days money back guarantee. If you have any questions, please feel free to contact us. We will offer you professional guidance to help you and your plants grow better.
You can get it today by clicking the button above:
Want to know more about this before getting it? No worries at all. Just scroll down and find my detailed review where I tell you everything about this grow light.
Complete Revision and Analysis of VIPARSPECTRA Reflector Series 450W:
It's so encouraging to see a cheap yet solid grow light. For less than $150 USD it's an amazing acquisition, but let's analyze exactly why.
Caution:
As always, it's better to start easy. You can hung it at 24 inches and it will offer plenty of lights for all your plants in a 2.5×2.5 tent, but you should start a big higher. A sure bet would be to start at 36 inches approximately and then move it down gradually based on how your plants react to the light intensity.
A Decent Light Spectrum for Your Plants:
Although I wish it was more balanced, it still brings a very decent spectrum for the price. You will get more blue light than red, but for the price you cannot really complaint.
But what I really like about this product is that it comes with a scientifically-engineered balance between the PAR/Lumen and coverage.
It's very important that a grow light comes with a nice PAR-per-watt ratio, because it measures how much light your plants "see". And I have to tell you that this one provides a pretty good one, which in simple terms will make your plants grow healthy from germination till flowering.
For the price you cannot really complaint. The spectrum cannot be customized unlike the VIPARSPECTRA Dimmable Series, but it has proven to be good for most plants in all of their growth stages.
Power for Fast and Healthy Growth:
If you are tired of HPS panels, then you can get this one and replace a 400-watt HPS panel without problems. And the best part: you will only consume 200 watts. Now that's some solid power-efficiency, isn't it?
If you have a small grow tent or area, let's say of 2.5×2.5 or 3×3, then this grow light would be an amazing pick.
Let's say you have a big grow tent but there are some corners or areas where the light won't reach. Then you could get the VIPARSPECTRA Reflector Series 450w and use it for those small areas without problems.
The products of this series have been created to offer amazing results. Your flowers will grow very beautiful with bright and captivating colors. The same goes for your vegetables: They will grow big in size and big in flavor.
But what about weed? Well there are several persons growing weed pretty well with this grow light, as it brings it the spectrum of light and intensity it needs.
Moreover it comes with powerful fans that will keep it running and cool for up to 20 hours.
Get the VIPARSPECTRA Reflector Series 450W Today:
For real, it's one of the best low-budget grow lights in the market. It's powerful, provides a very decent spectrum and will make your flowers and vegetables grow beautiful and strong. On top of that, it's very easy to use.
Don't wait more and get it today by clicking the button below:
Read more: