Introduction
Growing weed requires several tools and equipment for all the stages. Some of these tools are LED grow lights, fans, CARBON FILTERS, GROW TENTS, hanging ropes, shears, hydroponics soil and many more. You could choose to buy every one of the tools needed for growing separately but this is not only cumbersome, but it is time wasting as you have to probably move from store to store looking for the items.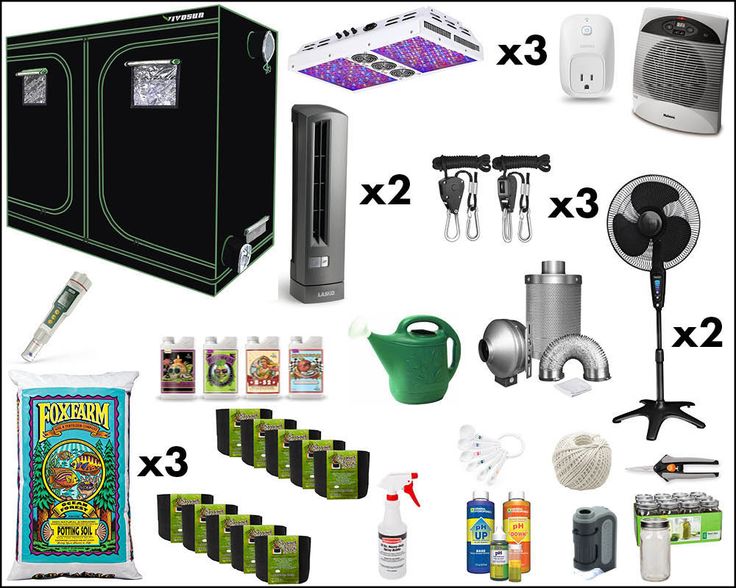 With many growers preferring to grow their weed indoors nowadays, they also have other options besides buying the gardening tools separately. Many are opting to buy growing kits that have everything they need in one package. Buying an all-in-one kit saves you time, and gives you the priority of starting your crop growing immediately.
A growing kit with everything you need also saves you time from researching for the appropriate tools to buy. The problem however comes in choosing the best indoors growing kit in the market considering there are many different types. Because we want you to have fun with your weed farming and at the same time, harvest quality and high yields, we set out to review the best INDOOR WEED GROWING KITS in the market and cane up with the list below.
Therefore, if you are ready to know more about the best indoor marijuana growing kits, the buying guide of every one of the following products will be of great help.
What is a Marijuana Growing Kit?
A Marijuana grows kit is something like our website, a 101 package. Like you'll get all kind of solutions, products review you may need for growing marijuana. Similarly, a marijuana grows kit aka grow tent kit is also a complete package. The complete package offers all those equipment you may need for growing your cannabis.
Don' you know, why should you use a grow tent? Check our best grow tent guide and educate yourself!
Wait, I can almost hear your thinking! Hmm, you're thinking about the ideal weed grow kit. What makes an ideal weed grow kit, right?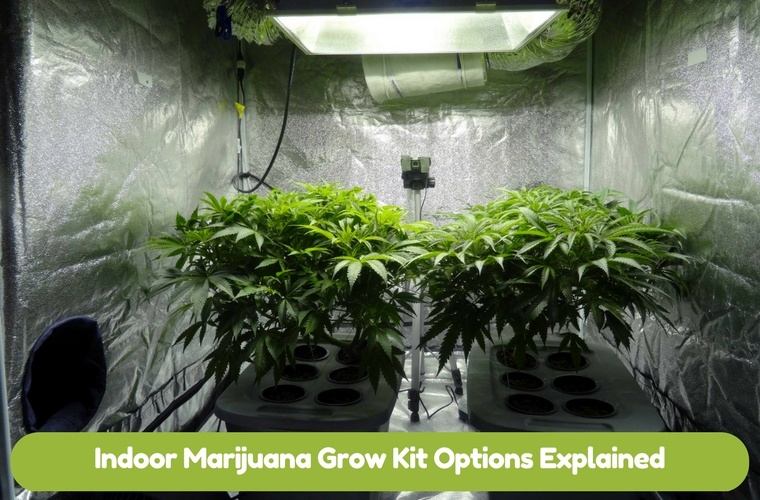 A perfect marijuana grows kit includes a grow tent, high powered light and other important stuff you need for start growing weed online. The other essentials are, inline and clip-on fan, filter, beams, thermometer, speed adjuster and etc. Very soon, you'll see what includes in a best grow kit.
The Advantages of a Cannabis Grow Kit
A grow tent kit has so many benefits. If I start digging, I really don't know where it'll stop that's why here I'll describe some best and greatest advantages of a cannabis grow kit. So, what are you waiting for? Jump into it!
For all these advantages of a grow light, it's smart, grower's first choice.
Perfect for indoor gardening: Grow kit provides the best environment for an indoor garden. You just have to set up all your plants and other equipment in the tent and you're all set. Now just take a good care of it and wait for the maximum yield. It's just simple as that.
Complete System: What does a complete system mean? As the word sounds like, it's the perfect and all-in-one solution. You'll get all the essential stuff you may need for growing. The interesting part is, most of the grow tent (especially all our recommended kits) kit comes with small but very helpful tools. That's why it's the best solution for every grower.
You don't need a grow room– Well yes, it's the biggest advantage of growing room kit. You don't need a grow tent and you can easily install this in a small place.
Cost-Effective: When it comes to cost, there's a con also available. However, let me tell you the benefit here. It's cost-effective because it provides everything that's perfect for your light and grows room. If you start buying all these separately you'll get to know how much you can save. So, isn't cost efficient?
Smart Decision:  As a beginner would you like to take the risk? I guessed your answer. If you buy everything individually, you may get the one unsuitable product for your setup. It's also harmful to your setup. However, when you choose a grow kit, it is a smart decision because you'll get a perfect setup, which is well-engineered for the package. So, it'll definitely provide you best result you need.
Best Light balance: According to a manufacturer of grow tent kit, they consider the right size of the tent for best internal reflectivity in the tent. They also judge the lights performance too. That's why an ideal grow kit can provide enough light to your plants.
Controlled Environment:  Yes, you can control your grow tent's environment. The entire kit will help you to control it.
Smell-free: While growing marijuana it provides some aroma which you should prevent. That's why. Most of the package comes with filters for vanishing smell and keeping your room fresh.
Low maintenance:  You don't have to waste the huge amount of time for maintenance. It'll save your time and it'll also help to increase the plant's growth.
Maximum yield: Perfect equipment can give you the high amount of yield for sure. A grow kit is a complete package of perfect products so it'll help you to grow top-quality harvest.
These were some awesome benefits of a marijuana grow kit. Now let's talk about the downsides.
Downsides
After our discussions we found the only two major problems of the grow kit. Which are-
It's quite high in price

. Not all the products are quite high in price but when it comes to quality you need to invest the good amount of bucks. That's why some beginners can't afford it but if we think about all the equipment, nutrients and then the price worth it.
                                        Everything has dark sides, take it positively.
Sometimes the kits are over-priced

. For the reason, I avoided all the over-priced shits that doesn't worth it. So, before buying one, don't forget to read your desired product review for once again!
Things you should consider before picking a best grow tent kit for weed growing.
Before getting grow kit, it's essential to consider some factors. Here are those factors.
Tent Size and quality

: At first you've to consider the tent's quality and then you've to consider the tent's quality. For considering the size of a tent, at first look at your plants, determine how many plants you're going to grow. Consider the tent's size accurately because lots of factors are depending on it.

Quality

:  The tent should be made of strong steel and the frame should be too. Obviously consider the insider's reflective cloth and outsider's cloth carefully. Always try to buy the most durable grow kit system.

Soil or Soilless: It means, decides first, how do you want to grow? Do you want to grow in soil or do you want to grow hydroponically? It regulates what equipment you may need for growing and which package is perfect for you.
 Soil

: It means you want to grow with soil.

Soilless

: It means you want to grow hydroponically.
Want to find one best grow tent combo package? Consider these four factors!
Grow Light: The most important thing comes to the point now. A grow light is the heart of the combo package. There're several grow light options are available like LED, fluorescent, T5, and HPS.  Always try to get a full-spectrum grow light.
Other Equipment

: This factor comes when you already selected all these options. Because the type of equipment you need highly depends on that three factor. After finalizing those three factors, consider the other equipment.
You just have to consider these four factors and boom! You'll find the best grow kit for your indoor garden, as simple as that.
PS: Due to the effect  of covid 19, many products on amazon still not unavailable, so I tried to find some other quality supplies, you can click on the image bellow for more information.
New Product: ( On 12- 2023)
1: Thebudgrower ALL-IN-ONE HOME GROW KITS

2: Super Closet BEST-SELLING GROW CABINET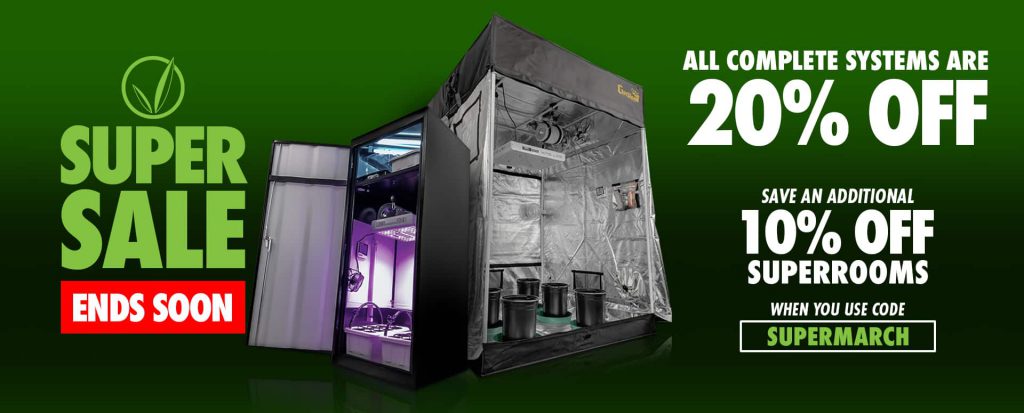 3:VIVOSUN Grow Tents | Get the Perfect Indoor Grow Tent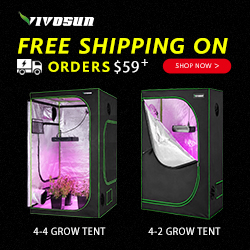 4: Apotforpot COMPLETE KIT TO GROW CANNABIS AT HOME

Our Pick: Best Complete Marijuana Grow Kits
Topogrow weed grow kit
One of the most important aspects to note in an indoors grow space, is the ventilation. A good ventilation system allows the plants to breathe fresh air and the air to flow in and out of the grow space with ease. A good ventilation system also eliminates marijuana odor especially if you have nosy neighbours.
TopoGrow Grow Kit is a great GROW BOX KIT when it comes to ventilation of the grow space. To counter the odor, the grow kit comes with an activated carbon filter housed inside a zinc anodised steel casing. The filter uses a coal based carbon activation technology to eliminate all creed odor in the grow space. The kit also has changeable Velcro Pre-Filters and they come with two elastic bands to keep them in place.
The filter has a thick carbon layer that absorbs the entire odor. For even better ventilation, the kit comes with a 6-inch ventilation fan with flange, filter and ducting accessories. Made with strong and durable 600D oxford cloth, the kit also has a reflective Mylar coated material that reflects all the light to the crops ensuring that none escapes the grow tent.
Other accessories that come with the tent are connectors, plastic corners and power coated steel frames. you also get an amazing lighting system with LED chips that have a wavelength of 380nm to 800nm the LED lights consume only about 240 watts of power making it one of the best energy saving kits in the market. The lights also come with full spectrum lighting.  It also comes with an instructions manual, a double layer silver flex ducting system and other accessories to help you with the assembling task. The package comes in three discreet boxes.
Why it is a good buy
Affordable
Comes with an inline with all the necessary accessories for effective ventilation
Has carbon filters for odor eliminating
Has a reflective Mylar material that reflects 96% of the light
Very efficient LED light that give full spectrum lighting
Long lasting and durable
Discreet packaging
Easy set up
Cons
It does not come with an instructions manual and this could make it hard for some people to set up
Verdict
This kit is very affordable especially if you want to grow a few more marijuana crops on a low budget. It comes as a complete package and the lighting system is excellent. It is a good buy.
TopoLite Hydroponic LED Light Growing System
Popularly known as the plug and play garden system, the Topolite Grow System is by far one of the best WEED GROWING KITS in the market. It assists in all the growth stages of weed ensuring that you harvest large and quality yields. Made from 600D fabric material, the tent provides durable protection for the crops throughout.
The size of the tent is 48x48x80 inches and the inside material is 96% highly reflective material. The material is diamond Mylar that is waterproof and it reflects sunlight effectively. The kit comes with other essential accessories such as convertible ballast that efficiently supports HPS/MH bulbs.
The kit also comes with one of the two bulbs. topolite has a super lumen switch option that you can use to switch between halide and sodium power, the kits pebble aluminium wing reflector reflects angles to a maximum of 180 degrees. This allows you to direct the lights to the plants as you deem fit. Also in the package are rope hangers that support reflectors, carbon filters, ventilation equipment and light fixtures that all come with the grow kit including a noiseless duct fan.
Other essential accessories in the package are a waterproof removable tray, an instructions manual, a growing tent cover and a dual timer that provides 15 minutes of on an off timing for a 24-hour cycle.
Pros
The grow tent has ample space and it is great for both small and medium weed growers.
It comes with a reflective interior that ensures that the tent stays illuminated at all times and that none of that illumination leaves the tent.
It is durable and string and can withstand several, hangings
The tent comes with an observation window that allows you to monitor the progress of your weed crops.
It also comes with an instructions manual for new time users to assemble it without too many difficulties.
Comes with a waterproof tray which ensures that the grow tent stays clear of any water leakages
The tent has excellent heat dissipation abilities
Cons
Though the grow tent comes with an instructions manual, assembling it is quite a task for many growers especially the novices. After a few tries though, you will always get it right.
The fan does not come with any speed controllers.
Verdict
If you are looking for quality and efficiency, then you should definitely buy this grow tent. It is without a doubt one of the best grow kits in the market today.
BloomGrow 32"X32"X63" Grow Tent Kit
This hydroponics grow tent kit is the best start up option for first time weed growers. The GROW TENT KIT is of high quality and it comes with everything you need to set up and start your journey to becoming a great weed grower. Outside the tent is a heavy-duty 600D lightproof oxford material and inside is a 96% highly reflective waterproof diamond Mylar that enhances the reflective effects in the grow room.
The material has large heavy-duty zippers that keep whatever is inside the tent protected and against any light leaks. The tent is sturdy all thanks to white coated metal rods and 16 mm connectors. It also comes with a waterproof floor tray that keeps away any water leakages on the floor of the tent ensuring that the place stays clean always. The kit has full spectrum 300W LED grow light and a 4-inch inline fan filter with a ducting combo.
Besides these, the kit also comes with grow light hangers, a 60 mm bonsai shears for trimming your flowers, buds and leaves, a digital hygrometer, a 24-hour timer and a trellis netting indoor tent complete kit. The kit is ideal for all stages of your weed growth and you get it as a discreet package on ordering.
Why it is a good buy
Best starter kit for beginners
Great ventilation from the fan
Waterproof floor tray
Heavy duty and sturdy material
Reflective Mylar material
Affordable
Discreet packaging
Full spectrum LED light
Filter that sucks up odour
Cons
The kit does not allow you to plant many crops, as it is small
Verdict
If you are a beginner in weed planting, you do not need a large tent to begin with. This particular tent will do you just fine for a few crops and it is worth the money you spend, it comes as a complete package and the setup is easy.
For HPS lover #2: TheBudgrower 150W HPS grow kit
Budgrower offers weed growers with one of the best indoor grow kits in the market. The easy to set up kit comes as a complete package that includes a growing tent, LED light, a fan, hydroponic growing soil, a carbon filter and an assembling manual. The dimensions of the grow tent are 24"x24"x60, which can fit well in any room.
Made with heavy material, the kit also has reflective diamond Mylar that ensures all the crops get enough light without any of it escaping the grow tent. The material has a heavy-duty zipper that is easy to open and close. The tent is sturdy and comes with steel poles and corners that can hold weights of up to 300 pounds.
It also has a spacious opening that allows easy access to the grow space. The complete package includes an XP Summit LED grow light, a fan, and a carbon filter. The LED light has a lifespan of 50,000 hours and it provides a 13 band light spectrum. The LED light also comes with two settings to allow you to set the correct lighting especially during the vegetative and flowering stages of the crops.
The carbon filter helps to remove moisture from the grow tent and to eliminate marijuana odor. The filter has a lifespan of two years. The grow kit comes with a three year warranty that does not cover the fan and the carbon filter. To keep the grow tent clean and easier to clean, the kit comes with a removable waterproof tray.
Why it is a good buy
Removable waterproof tray that keeps the grow space clean
Comes with a hanging bag that you can use to store your other gardening tools
Comes with a three year warranty
Comes with hydroponic growing soil rich in nutrients
Heavy-duty durable material
Reflective diamond Mylar material
Leak-proof
Waterproof
Sturdy, durable and long lasting
Cons
The kit is pricier than other kits in the market
Verdict
Despite their prices, which a bit higher than many others grow kits, the BudGrower is a very efficient grow kit that comes with everything you need for your weed growth stages. It is easy to set up and very efficient.
VIVOSUN Mylar Hydroponic Grow Tent
VIVOSUN is one of the highly appreciated company's when it comes to creating reliable, efficient and quality grow kits. The products get the same ratings both on the online and offline markets and they are the best for indoor weed growing. They work well with other HYDROPONIC plants just as well as they do with cannabis.
This particular grow tent has dimensions of 48x24x60 inches which means it can work well in a rectangular space. The 600D canvas material that makes the grow tent is tear proof and waterproof. The material also has a double stitching feature on its reflective Mylar sheet lining that blocks any light from escaping the tent.
It comes with strong and sturdy poles that can withstand several weights. The tent also comes with a double window view on either sides of the tent. This allows you to have a clear view of the plants progress from either side of the tent without entering the tent. For better viewing, the windows come with roll up options that close easily after you finish viewing.
Besides these, the kit also comes with an excellent ventilation system that keeps the air inside the grow tent cool ad fresh at all times. It also comes with hanging bars that you can use for filters, exhaust fans, blasters and hanging lights. The kit comes with a two-year warranty.
Things that make it a good buy
The tent is waterproof
Has a zipper with black lining that makes it leak-proof
Comes with many essential accessories such as hanging and tool kits
Has two viewing windows on either side of the tent that allow you to monitor the progress of your crops. It is spacious and appropriate for medium weed growing
Has a reflective sheet that reflects light back to the crops
Comes with a two year warranty
Cons
Installation is not an easy thing especially to first time users
Verdict
This is one of those grow tents that we would recommend without a second thought. If you are looking for a quality and sturdy grow tent that comes with all the necessary accessories and with a good height, think VIVOSUN grow tent.
Hongruilite Indoor Grow Tent 36"X36"X72"
If you are looking for a grow kit that comes as a complete package, buy the exceptionally high quality Hongruilite Grow Tent. The kit has features that are readily noticeable the minute you buy it. The 600D oxford cloth material that makes the grow tent also has reflective abilities that give equal light to the plants.
The heavy material also helps to mask marijuana odors and you do not have to worry about anyone smelling what you are growing in your indoors space. To mask the odors further, the kit also comes with a 4-inch activated carbon filter that lets out all the air through the exhaust. The filter has a lifespan of one to one and half years.
The kit comes with a 600W LED GROW LIGHTS that have genuine frequency and power to light up the whole grow space. It also comes with a four-inch inline fan that gives the room better ventilation and a good flow of air. The fans are noiseless and have a ducting comb suitable for weed hydroponic growing system.
The grow kit weighs around five pounds with 96 pieces of LED chips of 1 and 2 watts. The LEDs produce a wavelength of 380nm to 800nm. The kit comes with a three-year warranty.
Why it is a good buy
The kit comes as a complete package and you will not to buy any other tools
It comes with highly good ratings and reviews from users
Affordable and worth its cost
Comes with inline fans that keep the grow space well ventilated
Keeps marijuana odors at bay with the help of an activated carbon filter
Heavy-duty material that is tear-proof and waterproof
Reflective material that ensures the plants gets enough lighting with none escaping out of the tent
Comes with a three year warranty
Cons
The only negative thing about the kit is the lack of monitors that you can control during the growing phases of the weed
Verdict
The ratings and reviews on this product are enough to tell you that it is great for indoor weed farming. It comes with all the basic things you require to start your weed growing journey and it keeps your grow space free from the marijuana odour.
For HPS lovers: 

HTGSupply 3×3 Grow Tent Kit

HTGSupply is one of the best manufacturers of hydroponic kits for indoor cannabis growing. This particular pot growing kit is one of their best as it has wonderful benefits for all weed growers. The kit comes as a complete package and as a plug and play package. This means that you can assemble it as soon as you get it and start your growing process immediately.

Designed and configured by professional MARIJUANA growers, the grow kit has everything you need and you will have absolutely no reason for buying anything else to compliment what you have. The kit has a simple electric system that works well with household electrical outlets. It also comes with an instructions manual that is easy to follow even for those assembling the kit for the first time.

Other accessories that come with the kit are a combo of advanced nutrients, an agromax original grow tent, a grow bright hygrometer and thermometer, a 400 watts HPS grow light bulb, a timer, one pair of grow light hangers, a six inch inline fan with a flange kit, and a HTGSupply of 3.5 gallon DWC HYDROPONIC SYSTEM.

Why it is a good buy
HTGSupply is a reputed manufacturer of hydroponic growing systems
Comes as a complete package for weed growing
Comes with an instructions manual for fast and easy assembling
Free combo of nutrients
Comes with the perfect pH fertilizer technology
Comes with a quality DWC system
Affordable
Cons
The only thing lacking from this kit is a carbon filter to mask marijuana odors
Verdict
If you are looking for a mid-range growing kit, we would definitely recommend this product. It has a great DWC system and it is of very high quality.
Hydro Plus Grow Tent Room Kit
Hydro plus Grow Kit is a complete package that has all the essentials you need to get good and quality yields from your marijuana crops. It has a large collection of accessories that make gardening easy and fun. The grow tent is spacious and it comes in different sizes depending on how much weed you want to plant.
This particular one measures 24x24x48 inches. It has a sturdy construction with a 600D Oxford material on the outside and 96% highly reflective diamond Mylar material on the inside. The grow tent has a sturdy zipper design that is easy to use. The zipper also ensures that everything in the tent including the crops stay safe at all times.
The tent is easy to set up even for beginners. For ventilation, the kit comes with fans and a carbon filter. The frames are 16 mm-white coated metal rods. They come with connectors for ease of setting up. For ventilation, the tent has rectangular vents covered with mesh and other multiple vents for fan and filter output.
Other accessories that come in the package are one thermometer and hygrometer that displays the room's humidity, time, alarm and both indoor and outdoor temperatures. There is also a timer that you can use to time lights, sprinklers, cooling and heating systems and other systems in the grow tent. For your crop trimming, you also get a 60 mm bonsai shear that allows you to perfect the trimming of weed flowers and leaves.
Other accessories are a pack of plant trellis netting that helps to support the structure of the tent and to bear heavy weights and light hangers.
Why it is a good buy
Affordable
Sturdy and long lasting
Great ventilation
Comes with many essential tools
Mylar reflective material
Easy and fast set up
Great for first time growers
Cons
Besides some people complaining about the timer, there are no other negatives about this grow tent kit
Verdict
If you are a first time grower and looking for the best kit that will give you value for your money, buy this kit and you will not regret. It is a complete package and it is affordable. Setting it up is also fast and easy.
Hongruilite 
48″x36″x72 Hydroponic Indoor Grow Tent
If you are looking for a grow tent kit that will offer more space to larger crops, Hongruilite will provide you with everything you need. One of the major benefits of this grow kit is that you can use for diverse purposes. You can use it as a drying tent for your weed after harvesting, you can use it for propagation, you can use it as a horizontal grow room and you can use with 400-watt grow lights.
The material that makes the tent is 600D oxford cloth on the outside and a waterproof diamond Mylar reflective material on the inside. The Mylar reflective material is 100% lightproof which means that no light escapes the grow tent during the growth phases of the crops. The white coated metal rods together with sturdy connectors ensure that the tent is stable and strong enough to withstand several weights and weather conditions.
The door of the tent is large enough for easy entry into and out of the tent, a large zipper secures the door, which also makes it easier to set up and store. The kit has a wonderful ventilation system as it comes with multiple vents for a 6-inch fan and a filter output. With the grow kit, you also get a mini grow tent with two tiers which offers you more growing space.
The compact size of the tent allows plants to grow much faster as compared to other tents because of the perfect light delivery. All accessories that come in the package are a waterproof removable floor tray, two nylon belts to use with the filter straps, an instruction manual for easy assembling, rods, connectors and the reflective grow tent 600d tent cover.
Why it is a good buy
Comes with an extra mini grow tent where you can grow extra crops
Has a great ventilation system
Sturdy and long lasting
Easy to set up
Has a large and higher space
Has diverse functions
Reflective Mylar material
Waterproof floor tray
Cons
Verdict
Not many grow tent kits come with the kind of accessories this kit comes with. The extra mini grow tent comes with handy especially when you want to space your crops. You can use the small tent for propagation and cloning while the other crops continue to grow. It is a great buy and worth the money you use.
Final Words
Going into weed growing is not hard if you have the right tools. With the above indoor grow tents, you can create the perfect atmosphere and the best conditions for growing your plants hydroponically without much fuss. They are some of the best kits in the market and they are all worth spending your money on.
Besides the grow kits, you also need other essentials for faster and healthier growth of your crops. Read all about what other essentials you need such as NUTRIENTS and POTTING SOILS if you decide to use soil instead of hydroponic growing from our earlier articles. We would also love to read your comments on the above article.
★★ Top 5 Best-Selling Complete Weed Grow Tent Kit on Amazon 12- 2023