The relaxation of limitations and regulations of weed growing in many states across the world is now more evident than it was a few years back.  Because of this, more people today are cultivating cannabis for recreational, medical, and commercial purposes than they did in the past. For first-time weed-growers, grasping the whole concept behind growing cannabis may be a challenging process.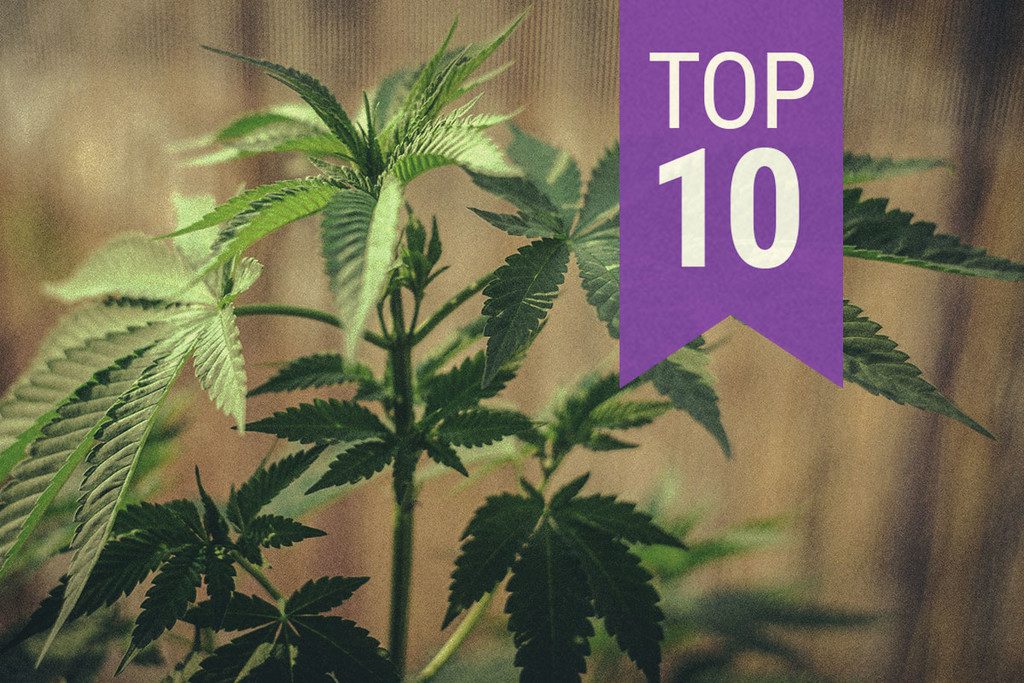 Growing weed from seedlings to the harvest stage is not an easy process, but success comes with making mistakes and learning how to deal with them. Understanding some of the most crucial cannabis growing tips is one of the surest ways of helping you to ensure that whatever resources you put into your venture pays off. In this article, we take you through everything you need to know to grow your weed from start to harvest.
9 Vital Cannabis growing tips
Some people choose to grow their weed indoors while others cultivate it outdoors. Commercial weed growers choose outdoors over indoors because they have more space to raise larger amounts of crops, and only in places with legalization to cultivate weed outdoors.
Indoor weed growing is gaining popularity across the world because it comes with many benefits, one of which is discrete farming. Whichever method you choose to as your best way to grow weed, you will need tips to help you in attaining success in your venture.
Growing medium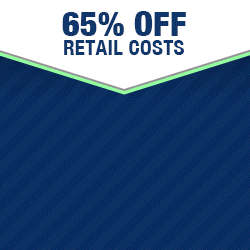 One of the most crucial marijuana growing tips, especially for indoor growers, is to select a growing medium that is right for you and the crops. Choosing the wrong medium can take all your efforts to the drain, as you may end up with minimal yields. The three primary growing medium are soil, hydroponics, and coco.
If you are growing your plants in soil, ensure that you pick only the best for the strain you are planting. The right soil should contain all the essential nutrients needed for cannabis to thrive. Also, ensure that the soil you choose for your crops retains as little moisture as possible after you water your crops.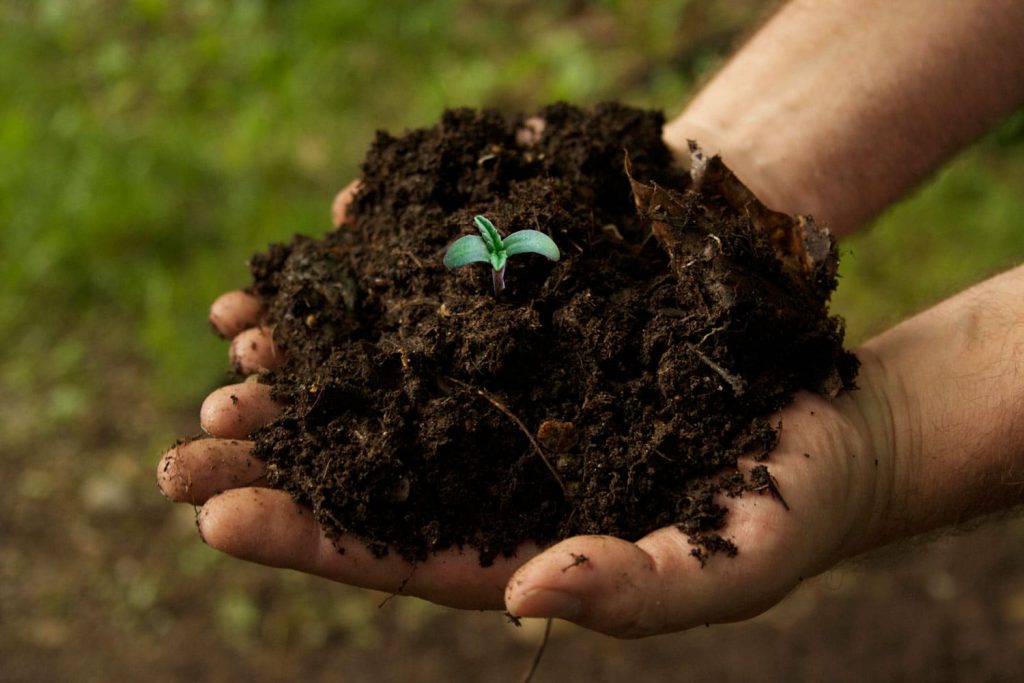 Another vital factor to note when you are using the soil as your medium of growth is to ensure that you monitor the pH levels. The soil pH can deter the roots from accessing some nutrients despite their availability in the medium. First, learn what pH ranges you need to maintain and ensure that the levels do not go beyond or below the ranges. If you notice any discrepancies, adjust the levels accordingly to allow your cannabis to thrive.
Coco or perlite is a soilless medium that provides the crops with almost the same benefits as those of growing in soil. The difference comes in how you feed the nutrients into the medium. In coco, you provide the nutrients in the water, which allows the crops to seek nutrition directly from the roots. Growing crops in a soilless medium will yield more buds than growing them in soil medium. They also grow at a faster rate than those growing in the soil medium.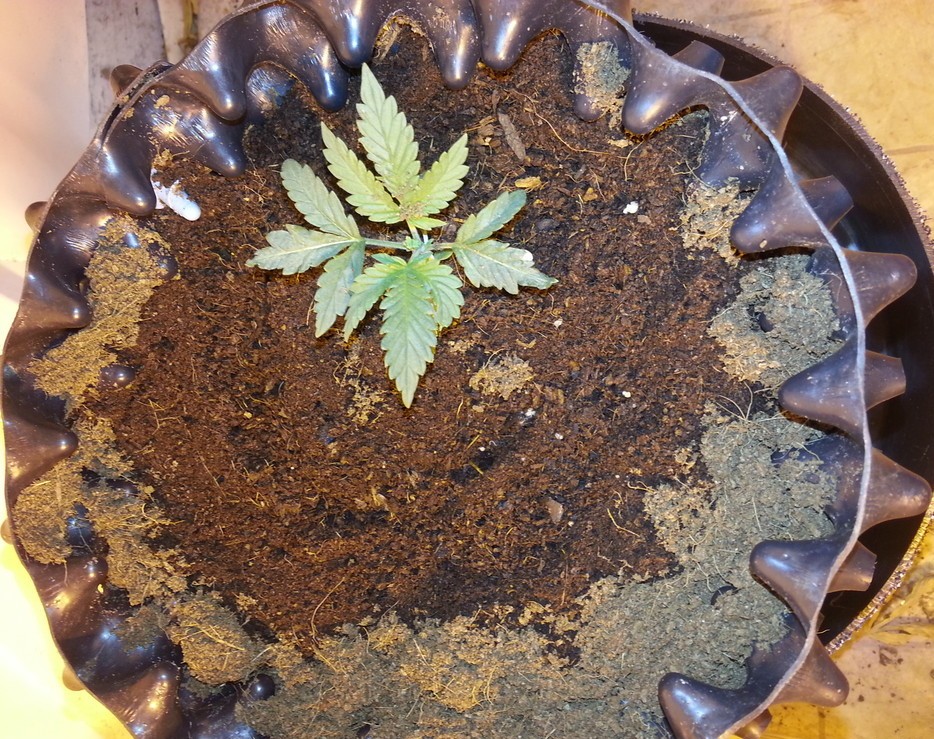 Hydroponic growing is one of the most popular growing mediums for indoor cannabis growers. Hydro growing refers to growing crops with roots hanging or sitting inside the water. The most common type of hydroponic farming is the DWC or Deep Water Culture, which supports all kinds of cannabis strains.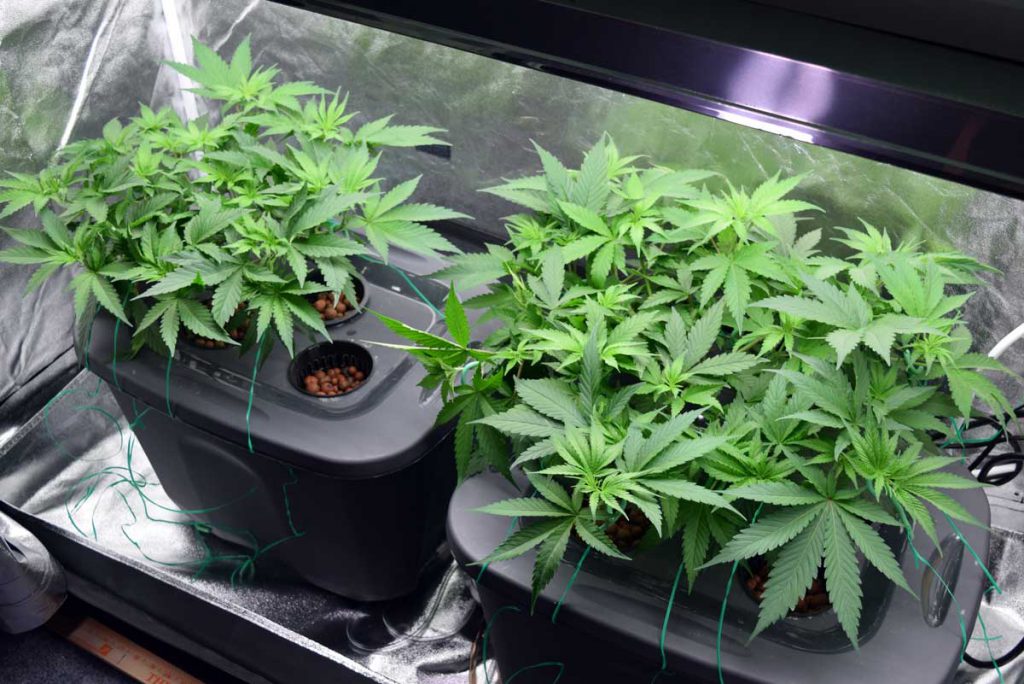 Hydroponically grown cannabis grows the fastest, and the system allows you better control of the crops. Hydroponic growth also has the highest yields among the three mediums and the least chance of bug infestation.
Bestseller No. 1
IPOW Grow Tent Kit Complete 3.3x3.3ft LED Grow Light Dimmable Full Spectrum Indoor Grow Tent Kit 24"x24"x55" Hydroponics Grow Tent with 4 Inch Ventilation Kit
Package Include: 24" x 24" x 55" grow tent, LED grow light, and 4" ventilation kit includes 4" inline duct fan, carbon filter, flex ducting, 3pcs duct clamps, thermometer and hygrometer, timer, 4pcs 5 gallon grow bags, 2pcs adjustable rope hangers.
Full Spectrum Grow Light: Dimmable full spectrum LED grow light consumes only 100W with 240 pcs LEDs. IP65 waterproof helps extend the lifespan. High efficiency that saves 50% on energy bills than HPS grow lights and delivers powerful light output to maximize the yields, idea for all growth stages.
Durable & Sturdy Grow Tent: Well-constructed with strong and sturdy steel frame. Reflective mylar interior gathers more grow lights. Heavy duty 600D oxford cloth exterior increases the durability. Reliable zippers provide smoother shut and open. Double stitching perfectly lock light inside. Waterproof tray makes your floor away from water leakage.
Effective Ventilation System: Noise-free 4" inline duct fan, Australian charcoal carbon filter and flex aluminum ducting offer a effective ventilation system. Strong and powerful airflow helps eliminate all unwanted smell, also ideal for humidity control.
Save Your Time And Money: Forget about choosing the individual item one by one. Our complete grow tent kit not only saves your time but also saves your money. Super easy to assemble and operate, even for beginner growers. Please feel free to contact us if you have any questions. We are always here to provide excellent customer service support before and after buying.
Bestseller No. 2
AC Infinity Advance Grow System 2x4, Integrated Grow Tent Kit, Smart Climate Controls to Automate Airflow, Schedule Full Spectrum LED Grow Light with Samsung LM301B Diodes, 2000D Mylar Tent
An advance grow tent kit with smart controls and integrated components to start an indoor growing system.
Controller automates each fan and light with individual programs to dynamically adjust speed and brightness.
Set climate triggers, schedules, and grow cycles. Access data graphs, alerts, and programs via Bluetooth App.
Next-gen EC inline fan 4", EC circulator clip fan 6" and 200W full-spectrum grow light with Samsung LM301B LEDs.
Premium 2000D Mylar tent 48"x24"x72", Australian carbon filter, ducting, fabric pots, pruning snips, and more.
-$24.96 SALE OFF
Bestseller No. 3
VIVOSUN 4' x 2' Complete Grow Tent Kit - 4 Inch 203 CFM Air Filtration Kit, 4' x 2' Grow Tent, 5-Pack 5 Gallon Grow Bags, 5' x 15' Trellis Netting and Hygrometer
Keeps All Light In: VIVOSUN Hydroponic Mylar Grow Tent blocks all light from escaping and is lined with 100%-reflective mylar to boost the output efficiency of your setup; No need for additional flaps or tape, just zipper the black lining to create a lightproof seal
Powerful Inline Fan: Power: 68W; Current: 0.62A; Noise Level: 49 dB; Fan speed: 2500 RPM; 110V/60HZ; ETL recognized components
Reusable, Versatile Nets: Soft, yet heavy-duty, this netting helps plants climb to a smooth surface and will last for a couple of years
Sturdy Fabric Material: Made of 300g of thickened nonwoven fabric, these pots are moderately permeable, and BPA-free
Precise Data: The VIVOSUN Indoor Outdoor Thermometer provides accurate humidity and temperature readings simultaneously for both inside and outside; Temp Accuracy: ± 1.5°F/± 1°C; Humidity Accuracy:±5%
-$39.96 SALE OFF
Bestseller No. 4
VIVOSUN Grow Tent Complete Kit, 48"x48"x80" Growing Tent with VS1000 Led Grow Light 6 Inch 440 CFM Inline Fan Carbon Filter and 8ft Ducting Combo
Keeps All Light Inside: The VIVOSUN Hydroponic Mylar Grow Tent is made of high-quality 600D Oxford canvas that is lined with reinforced PE layer and 100%-reflective mylar walls, which can effectively block all light from leaking and boost the output efficiency of your setup; The zipper part has also upgraded with the black inner lining to prevent light into the tent; There is no need for additional flaps or tape, you can just zip up to create a lightproof seal environment
High Efficiency & Lower Cost: The VIVOSUN VS1000 LED grow light uses the latest high-efficiency (2.75μmol/J) LED plant light technology with premium Samsung LM301 diodes, providing uniform lighting and stronger light output; The energy consumption is only 100 watts, making it more efficient than traditional HID lights and other plant lamps on the market; It is perfect for covering 3 x 3 ft. area (4 x 4 ft. max) and lights can be absorbed better by plants
Advanced Made Easy: Don't waste time buying and returning parts that may or may not be compatible or safe to use together-this three-part grow tent fan kit includes everything you need to get set up
Precise Data: VIVOSUN wireless indoor outdoor thermometer records accurate all time/24 hours max and min temperature and humidity readings; Temperature trend arrows indicate whether it's getting warmer or colder near the remote temperature monitor; Temp Accuracy: ± 1.5°F/± 1°C; Humidity Accuracy: ±5%
Reusable and Versatile: Made of pliable, braided, and heavy-duty polyester, this netting can be used for vertical gardening, horizontal gardening, and A-Frame trellises; It's long-lasting, reusable, and will support your plants' growth; You can easily fold it up and store it away after you're done using it
-$60.00 SALE OFF
Bestseller No. 5
Spider Farmer 2023 New Grow Tent Kit Complete 3x3x5 SF-1000 Dimmable Samsung Diodes, Grow Tent Complete System 2.3x2.3ft Growing Tent Kit Set 27"x27"x62" with 4 Inch Inline Fan Carbon Filter
【TOP NOTCH QUALITY LED GROW LIGHT】: Use Samsung LM301B diodes; full spectrum light ideal for all stages of growth; adjustable light intensity with dimmer switch; protective coating on LEDs helps extend the lifespan; no fan, zero noise. Only consumes 100w, running 50% less power than other Blurple lamps or HPS. This light delivers a powerful light output and uniform canopy penetration resulting in maximum yields.
【DURABLE & STURDY GROW TENT】: 100% Reflective Mylar interior maximizes the efforts of grow lights; heavy-duty 1680D Oxford cloth exterior adds durability; reliable SBS zipper shut and open smoothly; double stitching for strength and light protection; well-constructed with strong and sturdy steel frame; plenty of openings for fans/ vents/ electrical cords; removable viewing mesh screen for viewing & removing humidity; bottom tray prevent water leakage on the floor and keep tent stay clean.
【POWERFUL VENTILATION SYSTEM】: Quiet and powerful 4" Inline fan and RC412 Australian carbon filter and flex aluminum ducting combo; very easy to install and use; gives strong airflow and proper air circulation.
【MONEY & ENERGY SAVING COMPLETE GROW TENT KIT】: Compare the cost of individual items and the cost of our complete grow tent package, our kit saves $$ and a lot of time vs buying each item separately. Designed to be user-friendly; comes with easy-to-follow installation instructions; is easy to assemble and is very simple to operate, even for beginner growers. All parts are compatible and properly matched; everything comes in 1 box with discreet packaging.
【VALUE FOR THE MONEY】: Getting a high-quality grow tent kit means that you'll get more value for a longer period of time. We provides 5 year warranty and has maintenance center in the USA. Spider Farmer has been insisting on creating more efficient, more suitable and better quality home grow equipment. For any questions, feel free to e-mail us and we will help you resolve it. Quality backed by our ironclad!!!
Choosing the strain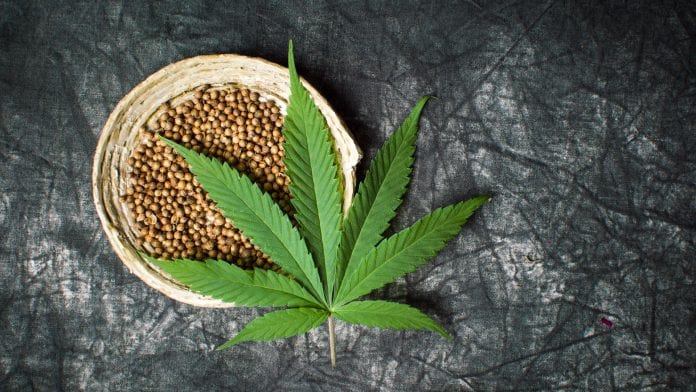 Another critical factor to take into consideration is the kind of strain you choose to grow. While picking, you should bear in mind that cannabis strains are different, and while some may do well in specific environments, others may not thrive as well. Strains also vary in size, THC, CBD, and CBN concentrates aroma, and the effects.
Some are also highly resistant to conditions that include pest and bug infestation, diseases, extreme climate changes, and overtraining, among other things. The best thing to do before you choose the strain you want to grow is first to find out the ones that do well in your locality and the ones that will suit your consumption needs after harvest. Finding the best strains is not an easy exercise, but you can get all the help you need from expert weed growers and reputable cannabis seedbanks.
Lighting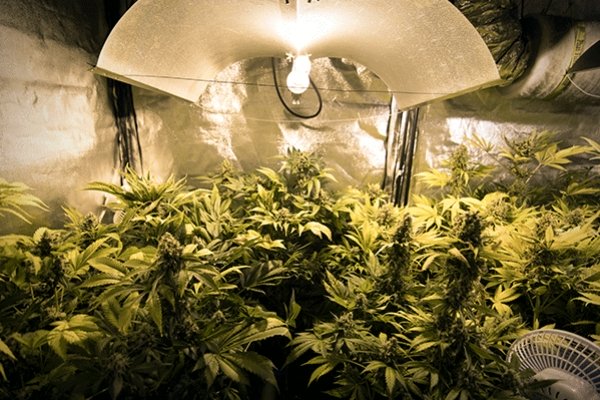 Another critical marijuana-growing tip is to be very wary of your lighting system, especially for indoor growers. Outdoor growers have nothing to worry about when it comes to lighting because the crops receive direct light from the natural sunlight. When it comes to lighting, many new farmers make avoidable mistakes.
Cannabis crops experience their most progress and growth during their vegetative stage. During this period, ensure that your crops get between 18 and 22 hours of lighting every day. Once the plants get to the flowering stage, you should decrease the number of lighting hours to 12 hours a day.
The reason for reducing the number of hours in the light for the crops during the flowering stage is that they trigger their faster growth. Cannabis flowers faster in darkness than it does in the light. If you do not reduce the number of lighting hours, the crops may stay longer in their vegetative state, which will, in turn, prolong their maturity period.
Bestseller No. 1
-$16.15 SALE OFF
Bestseller No. 2
-$100.00 SALE OFF
Bestseller No. 3
SPIDER FARMER SE7000 LED Grow Lights 730W 5x5ft Coverage 2688pcs Samsung LM301B Diodes Full Spectrum Dimmable Daisy Chain Commercial Bar Style LED Growing Lamp Vertical Farming
MAXIMUM UNIFORMITY & EFFICIENCY: SE7000 with unique designed extended 8 bars LED grow light provide more uniform and full canopy coverage, especially to the outer edges cultivation areas. With 2688pcs SAMSUNG LM301B diodes, SE7000 Led grow lights draw 730 watts with 2045 umol/s, achieving an impressive PPE of 2.8 umol/J, coverage for 4x4 feet/5x5 feet of high-yielding full-cycle growth.
RED-ENHANCED FULL SPECTRUM & DIMMABLE: The full spectrum SE7000 LED grow lights (3200-4200K,4800-5000k, 650-665nm)have different wavelengths of light, ideal for every stage of plant growth from seed to harvest . 10-100% dimmable grow lights are ideal for growers to adjust the light intensity for different growth stages and save on growing costs.
DAISY CHAIN DIMMING AND QUICK INSTALLATION: The dimming daisy chain feature allows growers to connect up to 60 SE7000 grow lights together that can be dimmable at the same time. Therefore the SE7000 is widely used for commercial grows (horizontal and 4x4 foot vertical tillage, racks), grow rooms, home grows (5x5ft grow tents), DWC, hydroponics.
PASSIVELY COOLED & REMOVABLE DRIVER: Bar style grow light design and aluminium heat sink on the back contribute to better airflow and great heat dissipation. The SE7000 plant growing light comes with a removable driver and 6.56-foot power cord that extends the life of the grow light by reducing ambient heat in the grow space. No need to worry about wet conditions because of the waterproof coating on the LED diodes.
5-YEAR WARRANTY: High quality products and attentive after-sales service create the irreplaceable Spider Farmer LED grow lights. 5 years of after-sales service is provided for the SE series grow lights, and any problems within five years can be repaired at your local repair center (USA/Canada/UK/Germany). Please feel free to contact us about product problems and we will help you solve them.
Bestseller No. 4
The Final Wish
Amazon Prime Video (Video on Demand)
Lin Shaye, Michael Welch, Tony Todd (Actors)
Timothy Woodward Jr. (Director) - Jeffrey Reddick (Writer) - Johnny Cleveland (Producer)
English (Playback Language)
English (Subtitle)
Bestseller No. 5
Spider Farmer SF4000 LED Grow Light with Samsung LM301B Diodes & Dimmable 450W Lighting Full Spectrum Grow Light for Indoor Plants Veg Bloom Growing Lamps for 4x4/5x5 Grow Tent 2.7 umol/J
LOWER RUNNING COSTS & HIGHER-QUALITY YIELDS: SPIDER FARMER LED Grow Lights utilize the latest in high yielding LEDs technology today-Samsung LM301B diodes, high Energy Efficiency with 2.7 umol/J, delivers a powerful light output and uniform canopy penetration to resulting maximum higher yields. It only consumes 450W, running 50% less power than the HPS or other SMD LEDs or Blurple lamps. Veg coverage is 5 x 5 ft, Flowering coverage is 4 x4 ft.
NEW DIODE LAYOUT & DIMMING DESIGN: SF4000 growing lights. More light beads at the edges, fewer in the middle. Helping get more uniform PPFD. Plants absorb light better & product higher yields. Dimming knob is adjusted the light intensity at liberty. Multi-light Connection with unified dimming is especially beneficial for large indoor growing and commercial planting areas.
IDEAL FOR ALL GROWTH STAGES: Excellent full spectrum- white, blue, red and IR (3000K, 5000K, 660nm and IR 760nm). 3000K diodes provide more reddish light and the 5000K provides more blueish. The 660nm red and IR light is especially useful during bloom when it speeds up flowering time and boosts yields. Turn your seeds into your own supply. And the light looks fairly natural, so it's good for accurately monitoring plant health.
WELL MADE & SOLID CONSTRUCTION: No Fan Noise. High Safety performance brand driver, Fair Waterproofing. Update aluminum material is thick and sturdy, doesn't put out a tremendous amount of heat, has high-quality protective covers for cables; User-Friendly Packaging. Quality components mean the light lasts longer, but they also save you money.
VALUE FOR THE MONEY: SPIDER FARMER LED Plant Lights are often copied but will never have our quality or commitment, we provide 5 years of after-service at a local maintenance center(US/CA/UK/EU/AU). Make sure you purchase authentic Spider Farmer grow lights, really can give you high-quality grow lights – at a price that is affordable. For any questions, feel free to e-mail us, and we will help you resolve them. Quality backed by our ironclad!!!
Nutrients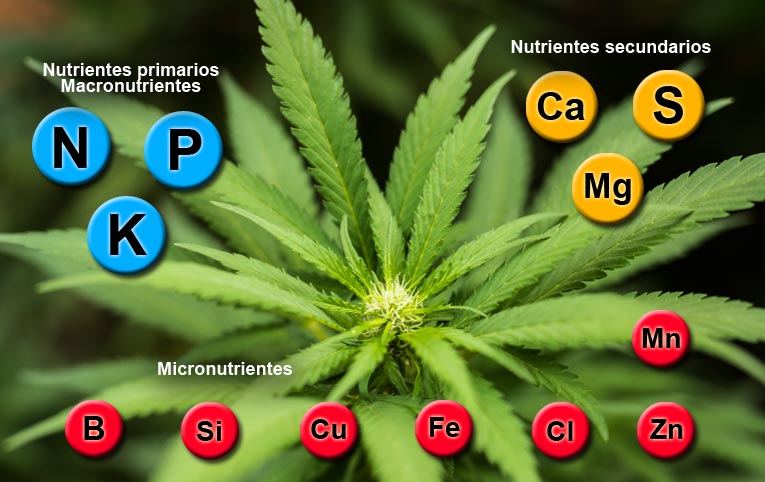 Nutrients are an essential part of plant growth. Without the proper nutrients, you will have poor looking cannabis crops that will give you low yields. Providing the crops with the right amount of nutrients is also another confusing factor for many new growers. Some do not know when to cut down on the nutrients and when to add more.
Contrary to what some people believe, cannabis does not need too many nutrients to thrive. Give the plants enough fertilizers and other nutrients to help them survive and only add when you notice they have a deficiency. Feeding cannabis with too many nutrients will result in chemical taste and smell in the final product. Too many nutrients may also lower the THC content of cannabis.
Just as much as it wrong to feed the crops with too many nutrients, so is underfeeding. Some of the signs of underfed crops are yellowing and browning of the leaves. Underfeeding also gives you weak stalks, lower bud content, and fewer trichomes. It is, therefore, of the utmost importance that you feed the crops with the right amounts of nutrients through all the stages of growth to avoid any disappointments.
Ventilation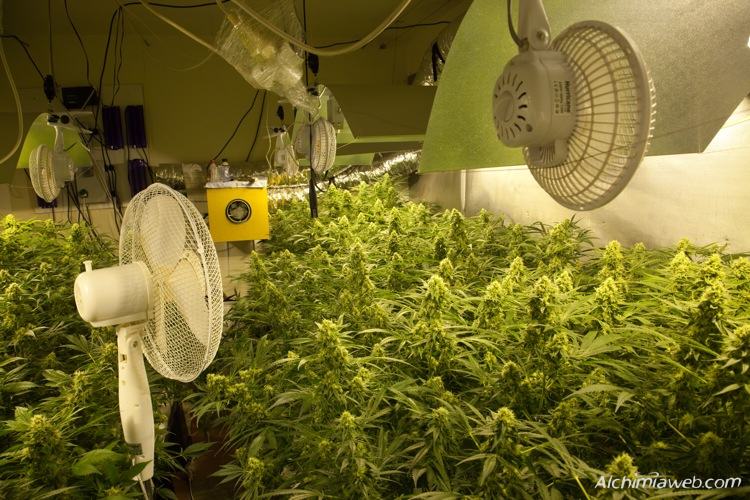 Crops growing outdoors have another advantage over those growing indoors. The ones growing outdoors receive enough airflow at all times while the ones indoors are in enclosed spaces with no airflow. Cannabis, just like any other crop, needs enough airflow to prevent mold growth and nutrient burn. Indoor growing space can get extremely hot, especially if you are using grow lights, and this could burn up the crops if there is nothing to combat the heat.
Bacteria, spider mites, gnats, fungi, and mold also thrive best in warm, moist places with inadequate airflow. Luckily, for many of the indoor cannabis growers, there are many growing tent ventilators and cooling fans in the market specially formulated for indoor marijuana farming. Sufficient airflow and ventilation will make a big difference in how much your final harvest will yield.
Bestseller No. 1
HealSmart Tent Poles Clip Fan, Monkey Fan, Manually Adjustable 90° Angles, 15W, 2-Speeds Control, 63 inch Cord Length, White (GLFANXCLIP6)
[UNIQUE DESIGN] Original simple white design, lightweight but powerful table clip fan.
[COMPACT SIZE] Compact Size19*15*10cm(7.5*6*4 inch), portability, handy, lightweight, Vertical and horizontal rotation. Cord length 53 inch. Clip mouth can be clamped up to 2inch thickness.
[Multiple Scenarios] The Clip-On Mini Desk Fan can be put or clip on anywhere you want, great for home and office, laptop, gym workout, car backseat, outdoors, camping, trips and anywhere need cool wind.
[POWERFUL FAN] High quality motor, max wind speed 10.5ft/s, low noise, stepless speed regulation.
[MANUAL ADJUSTMENT] Enjoy the cooling wind from any directions within vertical 90°.
Bestseller No. 2
Bestseller No. 3
Genesis A1CLIPFANWHITE-6PK clip fan white, 6 inch, 6 Piece
TWO QUIET FAN SPEEDS: Want to cool down without the pesky background noise? Enjoy two quiet speeds to suit your preference without disrupting family, roommates, or your sleep
Dual features: this fan conveniently converts from a clip on fan to a table top fan so you can enjoy its features at your desk or from any other preferred angle in your space
Adjustable head: customize the direction of airflow and cooling with the adjustable head for times when you need to move around the room or to accommodate more than one person
Sturdy design: the strong & sturdy grip clamp keeps this fan firmly in place, which ensures that airflow is being directed to the desired location & doesn't slip or fall
Easy to use: this fan is easy to adjust. To switch from tabletop to clip on and back, simply loosen the butterfly screw on the fan head and attach the base of your preference
Water
Water is another crucial factor you should not forget while growing your crops. Watering the plants is also another tricky area, especially for those growing weed for the first time. Giving the crops less water than they deserve can deprive them of what they need for their survival.
Giving them more water, on the other hand, can easily drown them and cause mold growth on the buds. Keep a strict watering schedule, especially if you are using the soil medium. It is also vital to ensure that you have a drain for excess water to prevent root rot.
Be gentle
Cannabis plants are sensitive and require TLC and gentleness. Some of the ways you can show give the crops tender loving care is by not putting them through sudden changes. Every change you introduce to the crops should be gradual.
If, for example, you are changing the lighting system from 18 hours to 12 hours, do not do it all at once. Increase darkness and lighting hours gradually and patiently until you have the correct schedule the crops need. The same applies to switch off or changing nutrients during the flowering and vegetative stages. Any abrupt change to the crops shocks and strains them, which results in stunted growth and low yields.
Learn about the growth stages

Another vital weed growing tip to give anyone going into the industry is to learn all about the different stages of marijuana growth. Knowing the way to grow weed and understanding what you require to do at every stage of development will ensure that the whole process goes effortlessly and successfully. Before the harvesting stage, marijuana goes through three main phases. The stages are seedling, vegetative, and flowering.
The seedling stage is the most vulnerable phase. The stage takes anything between 3 and 6 weeks, depending on the strain. During this stage, the most important schedule to keep is watering.
During this phase, the plants go through rapid growth. The stage lasts anything between one and two months again, depending on the strain. During this phase, you will need to keep a keen control of all the schedules that include watering, nutrients, and lighting.
The flowering stage is one of the most critical phases of cannabis as it starts to produce the buds. The step can take anything from 6 to 10 weeks, depending on the strain. The flowering stage is also one of the most challenging and complicated phases for many weed growers. During this stage, the plants go through many changes and needs that include trimming and other preparations for harvesting.
Some of the strains also go through triggering to get to the flowering phase. The essential parts of cannabis to monitor closely during this period include the pistils, buds, color of the leaves, and trichomes, among others.
Read next: Best Bloom Boosters For Cannabis
Harvesting is the last stage of growing your marijuana crops. It is also one of the most challenging and difficult stages, as many cannabis growers do not know if the buds are ready for harvesting or not. If you harvest too early, you may lose the potency of the buds. Harvesting too late may also lead you to have a yield with less THC potency.
You should aim at harvesting the crops when they have their highest levels of THC and CBD. To know the precise time to reap, look at the trichomes through a magnifying glass. If you notice the trichomes are glassy and transparent, it means that your buds still need a few more days to mature. Mature trichomes turn milky with a plastic-like look, which is an indication that they are ready for harvesting.
Some strains will have amber looking trichomes, which is an indication that their relaxing effects are high but with less THC content. You need to use your eyes, enough knowledge about mature buds and trichomes, and a magnifying glass to help make it all easier.
Keep track of your growing procedures
To avoid repeating the same mistakes, you should keep a record of all your growing processes. Note down everything from the strain you choose to plant, the nutrients you fed throughout the different growing stages, the amounts, the lighting systems and time allocated daily, and so on. By going back through the records, you will know what you need to change or improve for better yields during the next cultivation.
Wrapping it up
Growing cannabis is fun, especially if you grasp the whole process. For new growers, the entire process may seem like a hard thing to accomplish. It may also seem tedious and costly. Once you get the hang of it, you soon realize that growing cannabis is no different than growing your vegetables or flowers. The only difference is that weed requires much more attention, especially for those growing indoors.
Besides the necessary marijuana growing tips we have given here, there is much more you need to learn about profitable weed farming, especially during the different stages of growth. To know the best lighting systems, nutrients, and best mediums for your cannabis, you can read our earlier articles touching on the same.