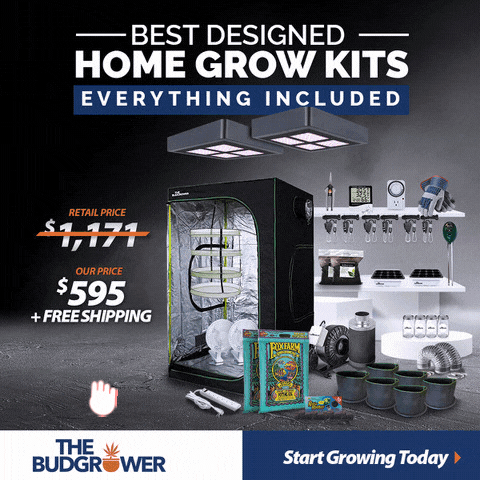 What we have prepared here for you is the best review of the
Apollo Horticulture GL80X5LED 400W LED Grow light
you can find  We'll start off by listing some of the pros and cons of this particular grow light and then we'll proceed to a more detailed analysis.
Oh, and also, we have to tell you that we managed to find the LOWEST POSSIBLE price on the market so you don't have to dig around too much. Let's see what this is all about.
A proper summary
Pros:
The light is very easy to setup and use. All you need to do is hang it wherever you want and plug it in.
2" x 13.2" x 3.75" is a quite compact size and it can fit most of the growing spaces without much vertical space.
The light uses very powerful 5W diodes instead of the 1W or 3W that you normally find in these.
Extremely bright and it uses the proper light spectrum for your plants.
Quite affordable.
Cons:
There are some quality control issues, but the company provides an excellent customer service so you can always replace your unit if it arrives faulty.
Conclusion
Most of the growers have switched to LED grow lights lately and most of them believe they made a great decision. When it comes to LED grow lights, Apollo Horticulture GL80X5LED 400W LED Grow Light is quite an impressive piece of equipment.
It's made to work perfectly right out of the box and it doesn't require any bulbs, ballasts, or extreme cooling system.
The company has been in this business for a few years now and they haven't been so prominent in the LED lights area. However, they are most definitely changing that with their recent products.
Still not convinced? Then come with us, so you can get to read a more detailed review, which will show you why this is an excellent grow light, one of the best the market has to offer you!
A complete analysis of Apollo Horticulture GL80X5LED 400W LED Grow Light
First of all, this grow light is very affordable. But don't let the price deceive you because the quality is top notch. Furthermore, it's very energy-efficient which means it will also save you some money in a long run.
This is probably one of the best led grow lights you can find today and you can use it for both vegetables and flowers.
This particular model provides a full spectrum that will keep your plants happy and healthy. With 80 5W LEDs, the panel covers 3 ft x 3 ft area for vegetative phase of your plant and 2.5 ft x 2.5 ft for flowering phase.
The unit stays cool to the touch during the working hour's thanks to an integrated cooling system that uses two big 4.5" fans and the overheating is prevented by the use of a large heatsink.
The Apollo Horticulture GL80X5LED 400W LED Grow Light has various applications. You can use it for greenhouses, grow tents, hydroponic systems, grow boxes, etc.
The LEDs (high output 5W) never work at their maximum power of 400W and that's a good thing. You see, if the LEDs were driven at their maximum capacity they would most probably burn out.
When it comes to installation, the panel comes equipped with one set of 19" stainless steel hanging kit and a 6.6 ft power cable and it's extremely easy to setup.
The unit has an estimated lifespan of 50000 hours.
Great PAR value
The PAR value of this unit is not mentioned in the product's official description but the LEDs produce different wavelengths or colors of light which speaks a lot about the PAR value of the GL80X5LED 400W LED grow light.
If you want your indoor plants to grow and flourish, you must provide them with different wavelengths of light. The blue wavelength is the most important one for the growing phase while the red/orange wavelengths are crucial for the flowering phase.
With this unit, all of the wavelengths of color for the best possible PAR value are available and at your disposal.
The Apollo Horticulture GL80X5LED 400W LED grow light covers an area of around 3 ft x 3 ft during the vegetative stage of your plant's growth. Flowering stage requires a bit more intensive light, so the recommended coverage area during that phase is 2.5 ft x 2.5 ft for optimal results.
If you intend to use a larger growing area, we recommend overlapping light with more panels and make sure that you avoid dark spots for the best possible results.
Hanging height
When it comes to hanging height, there are a lot of different opinions, but in the most cases, people find that the best results were achieved with the lights hung 18 to 22 inches above the plants.
On the other hand, there are some people who have reported that they achieved the best results with the lights hanging high up to 36 inches above the plants.
Whatever you do, never hang the lights too close to your precious plants. These lights are quite powerful and they can scorch the leaves of your plant and bleach them to white.
There aren't any specifications and recommendations about the hanging height from the company unfortunately but you can always experiment and see what height works best for you.
Conclusion and final words
In the end, we can freely say that the Apollo Horticulture GL80X5LED 400W LED grow light is one of the best LED grow lights you can find today. The fast-growing company is slowly getting on top of the LED scene.
We are quite impressed with this panel and we are sure that this company will achieve a lot if they continue to produce units like this one. It works great, it's very easy to setup and use, and it can satisfy the needs of any hobby or professional grower.
And don't forget that by clicking the button below you can get this amazing unit for the LOWEST price we could find.