You probably know that a good weed grinder is one of the best accessories you can have at your disposal.
The market offers you many of them, and when I say many I really mean it. That's why, in order to save you time and energies, here you have this article which will share with you an amazing buying guide + the top-10 choices.
At the beginning you will find the reviews and at the bottom the complete buying guide. Let's get started!
Read Next: Complete Weed Grow Tent Kit  Reviews

Get the Best Weed Grinder: Why These 10 Options are the Best in the Market
You deserve to get the best, and that's exactly what you will get out of this page. Just check the reviews posted here and decide which grinder is the perfect fit for you.
Best Electric Weed Grinder

GSTAR 2″ 4-Stage Tobacco & Herb Grinder – Gun Metal: Super Affordable
Who said that a great metal grinder needs to be expensive? The GSTAR 2" 4-Stage Tobacco & Herb Grinder is here to prove them wrong.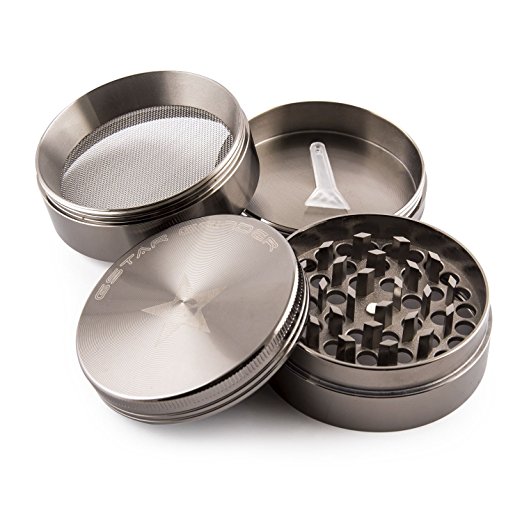 This is why it's an excellent option for you:
Beautiful and elegant design
3-compartment system for even grinds all the time
Get top-notch kief thanks to its strong teeth and 500-micron pollen screen
The magnets keeps everything in its right place when grinding, so you can prevent spills
Have you noticed yet why it's an excellent option for you?
It has 3 compartments, a great 500-micron pollen screen and diamond-shaped teeth, which will bring you even grinds all the time and the quality of kief whenever you please.
On top of that it comes with magnets that secure the pieces while you grind, so you can prevent spills.
Want to get it? Then just click the button below:
Golden Bell 4 Piece Spice Herb Grinder: A Best Seller
It's a best seller due to a very good reason: It grinds extremely well. Moreover, its price is quite competitive. An excellent performance plus a low price… who can resist that?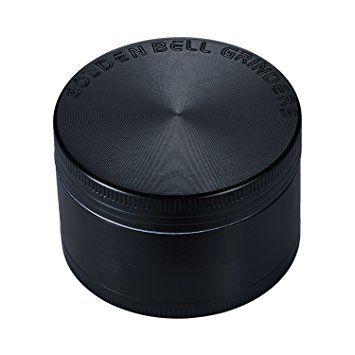 Let's analyze the most important features of this product:
Strong diamond-shaped teeth for even grinds of herbs and weed
Extremely durable thanks to its zinc allow construction
It produces an excellent quality of kief and pollen
The magnetic lid prevents spills
A thin Poly O-Ring makes grinding much smoother and easier
These are the reasons on why it's an amazing option, especially when you take into account that it costs less than $10 USD. Definitively a deal you cannot afford to miss.
The unique thing I'd criticize is the design. Although you have 8 different colors to choose from, it's still kind of plain.
If you are looking for an affordable and excellent herb grinder, then here you have one of the best options the market has to offer, and you can get it today by clicking the button below:
Kozo Best Herb Grinder Review:
It's hard not to fall in love with this grinder, you just need to look at its cool design and you will be captivated!
But what does it have to offer? Let's analyze its most important features in the following listing:
A cool weed-inspired design
Super sharp diamond-shaped teeth will bring you the best quality of grind
It produces and collects pollen and kief very well
Easy to carry in the pocket, just remove the middle chamber and you are good to go
It does not contaminate your weed or herbs with strange flavors
As you can see this grinder brings you an amazing performance, it keeps your weed away from flavor contamination and brings you an excellent quality of kief which can be used for water pipes, smoking it normally, etc.
The unique downside is that it's more expensive than many other options, but still, it's very affordable at less than $20 USD. Get it today by clicking the button below:
Cali Crusher Herb Grinder 4 Piece Black
The best grinder is one that can catch kief pretty well, and this one by Cali Crusheris one of the best you will find in the market for this exact reason.
Moreover, it has an excellent design which makes it stand out. Let's check the principal advantages this grinder has to offer:
It works well with any type of herb, tobacco or weed. It handles them all.
Thanks to its strong aluminum teeth it grinds herbs very finely
Original and captivating design
Comes with pollen scraper to collect it easily
It's very sturdy and durable
As you can see it's a really valuable grinder. It gets the job done very well, will last for many years to come and even includes a pollen scraper.
People love it, and you can have it too by clicking the button below:
Golden Gate Grinders 4-Piece Anodized Aluminum Herb Grinder with Pollen Catcher:
In this world you have average grinders and then you have premium grinders which grind herbs and weed like no other.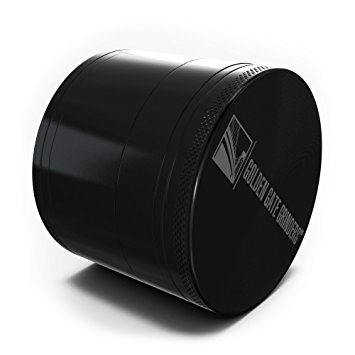 This one by Golden Gate Grinders belongs to the second group. Just give a read to the listing below and you will understand why:
Made of Aircraft-grade aluminum for maximum durability and perfect grinds
Grind your weed and produce top-notch kief with its great diamond-shaped teeth
Its neodymium magnets will prevent spills and protect your weed from the environment and odors
Excellent pollen filter for filtering even the finest particles
Super smooth at the hour of using it
If you are looking for something that totally over-delivers, then you are looking for this grinder.
It's made of aircraft-grade aluminum, which means it will last for lifetime and provide you a better grind than average grinders. Moreover, it's scratch resistant thanks to its elegant black anodized finish.
You can get yours today by clicking the button below:
Masterdam Grinders 4-Piece Anodized Aluminum Herb Grinder with Pollen Catcher:
This one is very similar to the one fabricated by Golden Gate Grinders, but the main aspect they differ at is the design, and this one crafted by Masterdam is fairly nicer. Moreover, it offers you up to 7 different colors.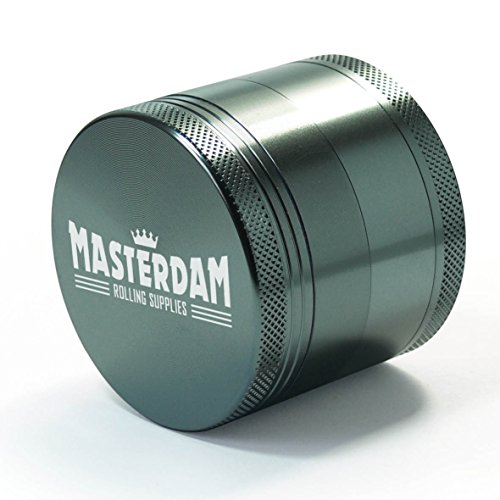 Let's check the wonders of this product:
Fully-improved pollen catcher guarantees you the best quality of pollen and kief
Its razor-sharp curved teeth grind your weed and herbs pretty well
It protects your weed from getting contaminated with moisture or odors from the outside
The great magnetic lid prevents spills so you can grind with confidence
It's scratch resistant and its construction will make it last for several years
As you can see it's an amazing grinder.
The most remarkable thing here is that it come with a fully-improved pollen catcher and extra-sharp curved teeth for grinding your weed, tobacco or herbs like never before.
And you can make it yours by clicking the button below:
Ohuhu 4 Pieces Herb Grinder 3":
This is a great budget-friendly choice, because it's just a few cents over the $10-dollar mark. And yes, it offers plenty of value, don't worry. Right below you can find why it's an incredible grinder: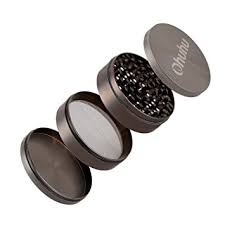 45 diamond-shaped teeth for optimal grinding
Neodymium magnets for a secure fit all the time
Generous pollen catcher at the bottom
Poly ring for super smooth and easy grinds
Comes with a useful pollen scraper
It's cheap, looks good and will grind your herbs and weed very well.
What else could you ask for? It comes with all the features you need to grind your weed anywhere and anytime you want. Moreover, it's excellent for herbs of any kind as well.
You can get it today by clicking the button below:
Weed Herb And Spices 4 Piece Grinder With Pollen Catcher Tray 53:
I really like this grinder, and I bet you will think the same after you read what it has to offer you. It's an excellent option, and the best part, is that you can get it for less than $20: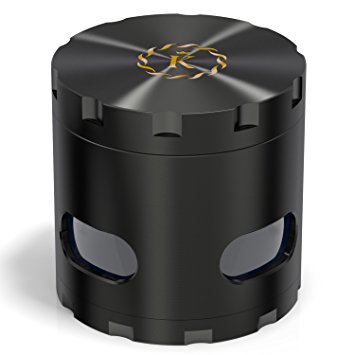 53 sharp teeth strategically positioned for the best grinding experience
Its secure and strong construction will protect your weed, pollen and kief from the environment
It's very smooth at the hour of using it, therefore, it does not represent any kind of stress
Extra-large space allows you to carry more weed, herbs, pollen and kief
Comes with scraper for an easy extraction
On top of that the design is quite good. The unique thing is that it's a bit big, so it will be harder to take in your pocket.
Other than that, it's an incredible product. Along with the features previously described it comes with a magnetic top which prevents spills, which is excellent if you are carrying it in your bag.
Want to get it right now? Then just click the button below:
Platinum Grinders Herb Grinder with Pollen Catcher:
It's very similar to other premium grinders, but the great advantage is that it costs a couple of bucks less.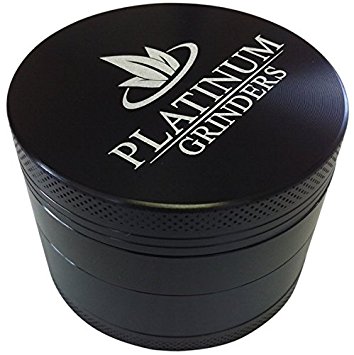 Here are the most important features this product has:
Ultra-strong aluminum makes it super durable
The sharp diamond teeth will grind your herbs and cannabis perfectly
It protects the content from the outside and keeps your weed and kief always fresh
The Poly O-Ring makes grinding smooth and easy
It's very resistant to scratches and damage
The unique thing I'd criticize is the design, which is too basic for my taste. It looks well, but it could be better, more like the Bulldog perhaps.
In conclusion, if you are looking for a superb performance and excellent durability, then this grinder is all you need to buy. Just click the button below:
Zip Grinders – Large Herb Grinder:
If you are looking for a grinder with plenty of capacity, then you should consider getting this one by Zip Grinders, because it's twice the size of a normal grinder: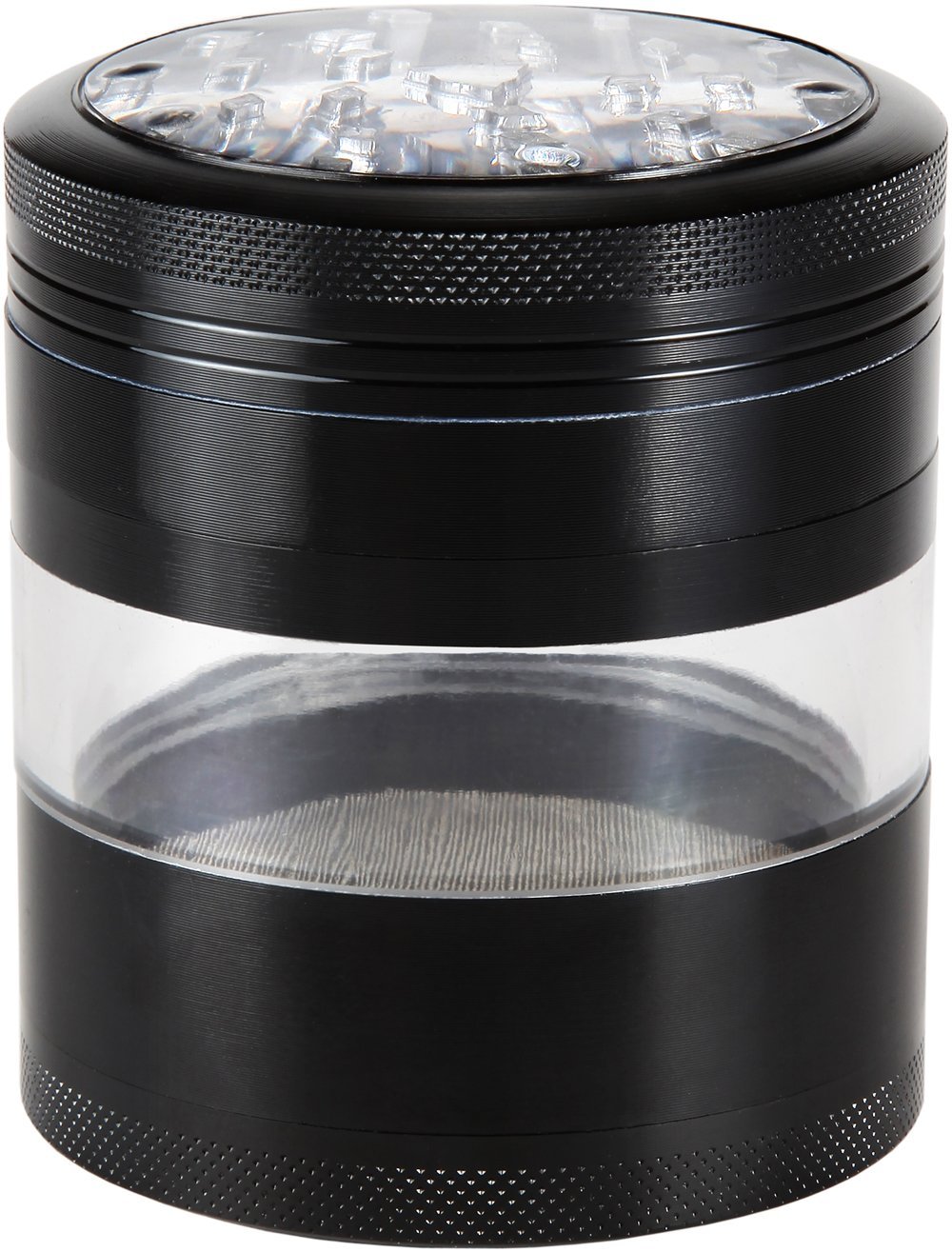 Superior capacity, because it can store up to 6 tablespoons of weed or herbs
100-micron filter for getting the best quality of keif and pollen
48 super-strong and sharp teeth will grind your weed like never before
Just take out the middle chamber and it becomes pocket-friendly
The powerful magnets keep everything in its right place
Can you see now why it's such a good option? It has got everything you need. So all you need to do is to click the button below and get it today:
The Definitive Buying Guide
Even though buying a good weed or herb grinder is not the hardest thing on this world, there are certain things you need to keep into account. And that's exactly what you will learn in this useful buying guide.
There are key elements to consider: Material, compartments, number of teeth and design. We will cover each one of them right now.
The Material: Which One Is The Best?
You probably know that there are tons of different grinders, and hence, they all use different materials.
The most frequently used are wood, acrylic and metal. Let's check the features of each material.
Wood:
What I love about wood grinders is that they look pretty good, but they also come with certain downsides you will find in this section.
But in terms of quality it doesn't come close to metal grinders. Why? Because they only come with 1 compartment and good luck trying to get kief with it, because it's virtually impossible.
The teeth are also not so good. They are certainly better than acrylic, but at the end of the day they are simply nails, and these cannot compare to aluminum teeth which will bring you the best quality, and of course, plenty of kief too.
Acrylic:
The biggest advantage of this material – when compared to metal or wood grinders – is that they are extremely affordable, like dirt cheap.
If you are in a rush and have no other grinder around, then you could go for this low-cost alternative, but keep into account that they are not popular for lasting long.
Moreover, the teeth of the grinder are quite delicate, which means that after some use they will start to break.
My personal recommendation is to never use this grinder.If you can avoid it, then buy something better. It's not worth your money and will waste your time, moreover, it will sacrifice the quality of your weed and you cannot mess around with that.
If you really care about your weed, then stay away from these bad boys, because they are not a good option.
Metal:
If you are looking for a beautiful, long-lasting and high-quality grinder, then you are better off with one made of metal, or more precisely, of aluminum.
The teeth will rarely break and the grinder itself will stay with you for many years to come, serving you the best quality of weed possible every single time.
On top of that they are not so expensive, because most grinders don't go over the $20-dollar mark. Don't be cheap and invest into a metal grinder, because you will feel the difference.
Conclusion:
As you can see the winning material is metal. Remember it, because if you want to get the best experience with your grinder, then make sure it's made of that material.
Compartments: How Many?
This is another important factor to analyze. The question is: How many are the sweet spot? In the market you can find grinders with 1, 2 or 3 compartments.
One:
They are also known as two-piece grinders, and here you will find the 100% of wood grinders. They only consist of one compartment where you put your weed, so you can then ground it and get the end result.
I personally don't like these. Why? Because the ground-weed is way too inconsistent in terms of size and it does not produce kief at all.
Two:
It's similar to the one-compartment version, but it has holes in the bottom which allow the ground weed to go to a second compartment.
As the small holes have a defined size you will get a more consistent ground weed in terms of size, which is a huge advantage.
It is definitely a better option than the 1-compartment grinder by far.
Three:
The three-compartment grinder is, in my opinion and according to many others, the best option. It's also known as a 4-piece grinder, and it's because it has an additional compartment which is especially designed for kief.
Therefore, in conclusion, the best number of compartments
is three
.
If you want to get the best quality of ground weed and plenty of kief, then you need to choose this kind of grinder.
Teeth: What Do You Need to Know About Them?
In summary: The more teeth the better, and their shape is also very important.
Most grinders which fall into the category of amazing have in average 50 teeth. It seems to be the sweet spot, because it allows you to get a more evenly ground weed.
You can find teeth in different shapes, but in my opinion none can beat the diamond-shaped teeth. They provide you the best results every time, because they allow you to grind the weed better and more finely.
It's also important to mention that the shape of the holes in the bottom of the grinder is another important aspect to consider.
If you want to collect as much weed as possible, then you are better off with a grinder with circle-shaped holes. There are other shapes, but the circular one has shown over and over again that it is better in all senses: It collects more ground weed and makes it more evenly.
The Design: What to Look For?
There are certain things you need to look for in the design of the grinder you want to buy.
Ideally it should look very well in terms of aesthetics and be ergonomic. Because this way you get a beautiful grinder which allows you to hold a good drip while you grind your herbs or weed.
In a nutshell that's all you need to look for in terms of design.
Conclusion and Final Words:
We can conclude that the ideal grinder must be:
Beautiful and ergonomic
It must have 3 compartments
It must be made of metal (aluminum or titanium)
It must have a good number of teeth (50 or more)
The teeth must be diamond-shaped
These are the 5 points to take into account at the hour of buying your own grinder.
Read more: