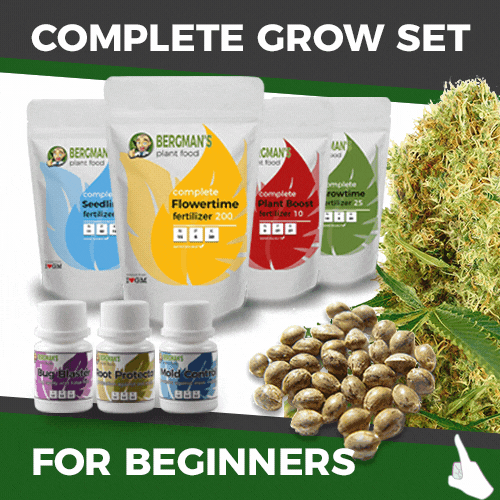 This grow light is gaining tons of popularity very quickly; therefore, it deserves a proper review.
Today I am going to analyze it, so you can see if it is what you are looking or a waste of time.
You know that the principal mission of this blog is to let you know what grow lights rock and which ones simply suck. I do not want you to lose your money, so these reviews point out the good and the bad!
As usual, let's start with a proper summary! 😉
Summary: A Highlight On Why This Grow Light Is Incredible For Your Plants
Pros:
Very powerful for fast growth. You can replace a 1000-watt discharge light without problems
Amazing spectrum. This is what your plants need to grow, especially cannabis during flowering
Customer support is incredible. If you ever have a problem, they will be there to help you.
Cons:
It is not very affordable
Conclusion:
As you can see the unique con is the price, and it is because it is the unique bad thing I could find about it. Sure, if you have a gigantic indoors garden, then this light will not be enough, but for a growing area of up to 6×6, it is more than enough.
The spectrum is incredible and so is the light penetration. In summary, this grow light will make your plants grow healthy and strong, because it will deliver them everything they need to do so.
A Detailed Review of GoGrow V3 Master Grow:
One of the most interesting details about this grow light is that it can be used during the entire growing process. For instance, during blooming it will deliver your plants the red light they need to arise.
A common problem with grow light is that some do not deliver enough red light, which stops them from stop behaving like a root, so they never bloom. However, with the GoGrow V3 Master Grow you will not experience that.
During flowering it works very well, which makes it ideal for cannabis. Your weed buds will grow big and develop a great flavor and taste, which is what you need! 😉
Another feature that makes it great is that the fans and heat sinks work so damn well. I mean, unlike other grow lights that overheat easily, here you will not experience that problem. The light will remain cool despite of how many hours you run it. This will guarantee a smooth and powerful performance while protecting your investment, so your grow light can stay with you for many years to come.
The customer support is so incredible I had to include it in the main benefits in the summary. They offer you a 3-year warranty and a 90-day refund policy. For instance, if your grow light loses a light cluster or the fans stop working, then they will send replacements free. That rocks!
Now let's talk about the coverage. You can use it to cover the following areas:
2×2 (8")
3×3 (16")
4×4 (24")
5×5 (32")
6×6 (40")
Just like the BESTVA 2000W, if you want more focalized power, then you will need to hang it lower, for example at 16" so you can deliver your plants what they need.
However, here you have some recommendations, so you can use this grow light optimally:
Seedling: hang it at 40"
Vegetating: hang it at 32"
Blooming: hang it at 24"
Now you will not have any problems with the coverage, because now you know how to use it effectively during each cycle of the growing process.
If you are tired of grow light with confusing switches, then you will not find it here. You just need to follow these recommendations and that's it. This powerful grow light will handle the rest! 😉
However, when installing it, remember that daisy-chaining is not a good option with this grow light. Even the same company advises this, so it is worth taking into account.
Finally, remember to wear protective eyewear, because it is very powerful and thus it can damage your eyes. Some people do not believe, but if you appreciate your eyes, then follow my advice!
I know it is not very affordable, but for the incredible performance it offers, it is totally worth it!
Conclusion:
Overall, this grow light is a real rock star. Everyone loves it, because it has been engineered to provide optimal light penetration, so your weed and plants in general can grow well from seedling to flowering.
Therefore, if you are looking for an excellent grow light for your indoors garden, then it will meet all of your expectations.
Would I recommend it? Of course, I would! It is an incredible grow light with tons of happy customers. It is well-built, the light spectrum and penetration is amazing and the customer support is beyond real!
Read more: