Strawberry Cough is a phenomenal strain that has elevated cannabis to a level of being a magic fix that makes everything better. This strain is a Sativa dominant breed, which I sure to deliver a clear-headed high in a conspicuous fruity sweetness. The strain is 20% Indica and 80% Sativa. With a THC of 15 to 20 percent, Strawberry cough is excellent in inducing euphoria that counteracts anxiety while in social gatherings.
However, it is also an excellent companion when you want to have your precious 'Me Time.' It will transition you to a deep calmness and allow you to have a profound encounter with your core being.
Consistent with its name, Strawberry Cough faithfully does two things: first, it will wrap you into its exhilarating sweet strawberry aroma, then after the puff, you will cough out a strawberry flavoured smoke. This strain can cause persistent cough even to the savviest smokers.
Best Marijuana Strain To Buy On 09- 2023
Origin of Strawberry Cough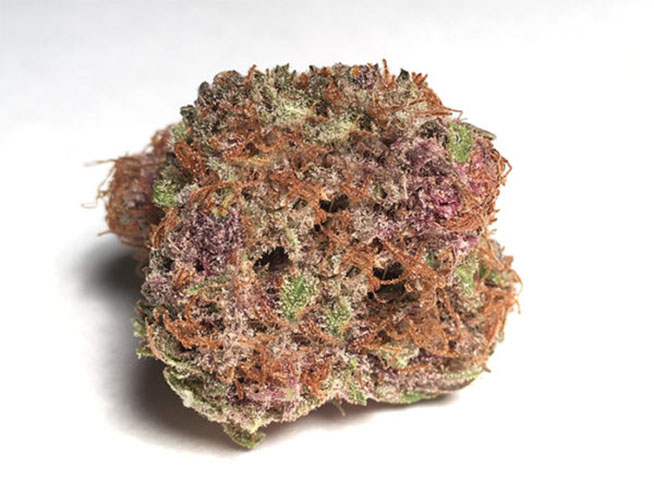 The exact source of this strain is unknown, but there is a legend that suggests that it was developed by Kylie Kushman, who is the former editor of High times.
This legend indicates that Kushman was given a clone that had grown near a little strawberry field somewhere in Connecticut.
He called the strain Strawberry Fields, but he didn't stop at that point since he had seen the potential for something more and better. He combined the strain with a Haze plant, therefore, producing a sweet strawberry hybrid fusion and giving rise to the strawberry Cough we have today
Its origin notwithstanding, this strain has rapidly gained massive admiration from growers and smokers alike. The demand for strawberry Cough seeds remains high all year long.
Strawberry cough physical characteristics
The buds of this strain appear in such a way that they reflect its hybrid nature. The solid compact leaves represent an Indica heritage, while its conical shape resembling a pinecone is where the Sativa dominance is expressed.
This strain is generally colourful both on the inside and outside. Looking at it, you will see a beautiful interlock between the bright green buds and the somewhat reddish pistils. Top that off with a wide range of orangey trichomes that form a slightly yellowish moistness. What you get is a deep-coloured strain that is very appealing to the eye.
Strawberry cough taste and smell
Just as the name implies, the predominant flavour for the Strawberry cough is strawberry. The strain gives a reminiscent of alluring fresh strawberries growing on a farm during the summer season. Some undertones, such as earth and skunk, seem to seep through the main flavour profile, probably one of the reasons why this strain causes coughing after inhaling.
The pungent aroma in this strain engulfs any room it is put in with the smell lingering long after the buds have been removed or have been locked away.
The taste is similar to the aroma save from a few minor differences. Overall, this strain has a rich, fruity taste with subtle hints of earth. You can compare this to eating berries picked straight from the dirt.
As for the after taste, you will experience a combination of spicy and herbal flavour. This taste will remain in the mouth long after you are done smoking.
Growing Strawberry Cough strain
Many growers agree that this is among the easiest strains to grow and maintain. It will grow naturally in a compact form, making it a more hands-free plant. It is low in maintenance, and all it needs is constant pruning of excessive foliage and breeze to cool the plant. It is a perfect choice for starters who are trying their hand in weed growing.
The strain will do well in both indoor and outdoor environments as long as the temperatures are suitable for its flourishing. It prefers warm temperatures ranging between 70-80 degrees Fahrenheit, equivalent to 21-30 degrees Celsius, including during the night.
The standard flowering period for this cannabis strain is between 9-10 weeks. Outdoor crops will typically yield on average 14 ounces of valuable bud per plant while indoor harvests are approximately 14 ounces per meter squared.
Where to Buy Strawberry Cough Strain
This strain is available in their breeder's websites. Visit the IGLM website or the Dutch Passion Website and select the strawberry cough seeds of your choice.
Strawberry cough- ILGM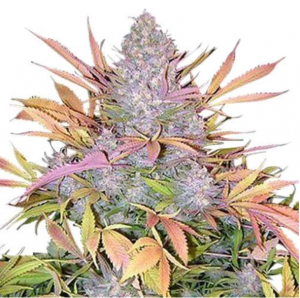 I Love Growing Marijuana is a seed bank that was founded by a renowned Marijuana grower Robert Bergman. The website began as a blog where the founder would share his experiences and tips on growing healthy cannabis plants.
The blog's popularity spread like wildfire, and soon Bergman gathered a few experienced Marijuana breeders intending to produce high-quality marijuana seeds. The seed bank has kept true to its initial goals
Strawberry cough by ILGM is a Sativa dominant hybrid with 20% Indica and 80% Sativa. The seeds are feminized, which guarantees germination and a generous harvest.
This is a low maintenance plant, and growers of all stages will love interacting with this strain. Strawberry cough by IGLM will offer you a smooth, energetic high with a sweet strawberry taste. You will also experience a skunk tone as the strain diffuses in your palate
Strawberry cough from this renowned seed bank has a THC level of 18%, which will ensure you gently experience a clear-headed highness!
IloveGrowingMarijuana is a reputable seed bank and will deliver your seeds discreetly without anyone noticing.
Strawberry Cough breed by Dutch Passion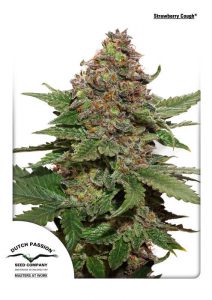 This great strain from Dutch Passion is a very productive plant and has been used for ages due to its medicinal properties. It is a Sativa dominant bred with a ratio of 75% Sativa and 25% Indica. It is known to produce a comfortable yet potent experience, and its most bred for its calm high.
If you are looking for a strawberry cough strain that will ease anxiety and is fully packed with medicinal properties, then this strain from Dutch Passion is your preferred choice.
Read Next: Seedsman Seeds Banks Reviews
Effects of Strawberry Cough Strain
Being a Sativa dominant strain, Strawberry Cough is a perfect choice for those seeking a smooth but sluggish high.
This strain is not extremely heavy and will not keep you couch-bound like Indica dominant strains tend to do. This is a great substance to use during the day or when you have errands to run. You can get high but still be productive. Its sort of like killing two birds with one stone.
Typically, Strawberry Cough will offer a slow but sure descent into the world of euphoria. You will feel happy but energized at the same time. I other words, Strawberry Cough will not interfere with your daily activities; on the contrary, it will give you a boost of energy, making you even more productive.
The only downside is that this strain can make you cough uncontrollably. Besides the cough, the sweet sensation it leaves in your mouth will make you crave for more.
Other negative effects of consuming this product are dry mouth and dry eyes. However, these effects are short-lived and can be solved by drinking lots of liquids during and after the smoke.
Medical benefits of Strawberry Cough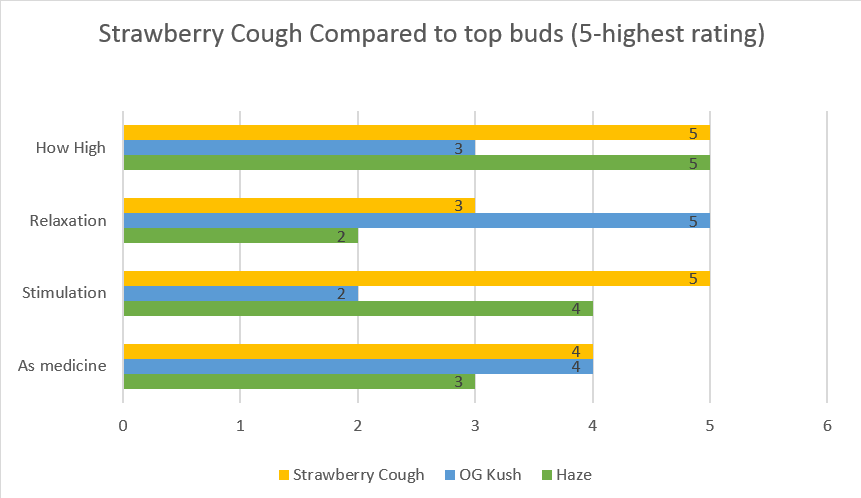 Many have called this strain the ultimate mental health cure marijuana. This is due to its potency in combating a range of psychiatric disorders, including stress, anxiety, depression, PTSD, Bipolar Disorder, and Paranoia. The strain calms the mind and body and slows down the heart rate so that one can focus on the most important things without anxiety.
Nevertheless, extreme caution should be taken by individuals suffering from mental disorders. Such people should begin by consuming a small dosage as they experiment on what works for them. Strains such as this, which have a higher percentage of THC, can have adverse effects on mental health patients, which is why it is essential to take a step at a time.
Patients seeking relief from chronic pain, such as those who have cancer, are advised to consume the Strawberry Cough in large quantities to reap maximum benefits.
Pros
It is a Sativa dominant strain which means it gives a lovely high which does not immobilize the user
Beautiful buds a pleasant smell and flavour that will leave your tastebuds asking for more
Smoking this strain does not hinder your normal activities
It has a calming effect making it perfect for eliminating stress and anxiety
It is used to chronic numb pain
Growing this crop is easy as it does not require intense maintenance
It charges the user with physical, mental, and spiritual energy which can be channelled to other activities making you more productive
Cons
Induces cough which can be irritating
The smell is very pungent especially if you want to smoke unnoticed
Causes dry mouth and eyes
The skunk undertone taste is a big turn-off for many marijuana smokers.
Read Next: How to Roll a Blunt: 6 Step-By-Step Guide
Final thoughts
Strawberry cough is a strain like no other. It is perfect for any person who is serious about Marijuana, whether a grower or a smoker. It goes down very smoothly, and its positive effects on the mental faculties are second to none. It is a beautiful strain that has maximized its flavour while providing an incredibly fantastic high.
Besides, if you are seeking an alternative method to chronic numb pain, combat depression, stress anxiety, PTSD, and a wide range of mood disorders, this is the strain to go for. It is imperative to consume this product responsibly, mainly due to its high potency nature. It can lead to addiction or dependency. Also, be sure to follow the law of the land to avoid problems with the authorities.
Some Best Complete Grow Tent Kit For Indoor Plants:
-$39.16 SALE OFF
Bestseller No. 1
VIVOSUN Grow Tent Complete Kit, 48"x48"x80" Growing Tent with VS1000 Led Grow Light, 6 Inch 440 CFM Inline Fan Carbon Filter and 8ft Ducting Combo
Keeps All Light In: VIVOSUN Hydroponic Mylar Grow Tent blocks all light from escaping and is lined with 100%-reflective mylar to boost the output efficiency of your setup; No need for additional flaps or tape, just zipper the black lining to create a lightproof seal
High Efficiency & Lower Cost: The VIVOSUN VS1000 LED grow light uses the latest high-efficiency (2.75μmol/J) LED plant light technology with premium Samsung LM301 diodes, providing uniform lighting and stronger light output; The energy consumption is only 100 watts, making it more efficient than traditional HID lights and other plant lamps on the market; It is perfect for covering 3 x 3 ft. area (4 x 4 ft. max) and lights can be absorbed better by plants
Powerful Air Flow: Heavy-hitting blower with a fan speed of 2450 RPM; Puts out only 50 dB noise level; Moves air efficiently through your target location for optimal ventilation
Precise Data: VIVOSUN wireless indoor outdoor thermometer records accurate all time/24 hours max and min temperature and humidity readings; Temperature trend arrows indicate whether it's getting warmer or colder near the remote temperature monitor; Temp Accuracy: ± 1.5°F/± 1°C; Humidity Accuracy: ±5%
Reusable and Versatile: Made of pliable, braided, and heavy-duty polyester, this netting can be used for vertical gardening, horizontal gardening, and A-Frame trellises; It's long-lasting, reusable, and will support your plants' growth; You can easily fold it up and store it away after you're done using it
Bestseller No. 2
cdmall Grow Tent Room Complete Kit Hydroponic Growing System 24''x24''x48'' Indoor Plants Growing Dark Room + Hydroponics Growing Setup Accessories (24''x24''x48'' Kit)
[High Reflective 24''x24''x48'' Grow Tent]:96% highly reflective waterproof diamond Mylar(enhance the reflective effect) ,600D lightproof oxford cloth ,friendly PEVA material of PVC free,16MM white paint coated metal rods and 16MM (diameter) sturdy plastic connectors.
[5'x15' Plant Trellis Netting]:Soft woven string net trellis:Reduces damage from ground-rot, insects, rodents, and garden pests;Ideal for tomatoes, beans, grapes, clematis, sweet peas, and other vining plants
[60mm Bonsai Shear]:Optimal comfort and soft grip;Enable excellent smooth and clean cutting action for precise results, also reduce hand strain;Stay sharp during multiple uses and easy cleaning
[24 Hours Timer]: Use for indoor sprinklers, lights, heating systems, Cooling systems, hydroponic systems, and other electronics;Automate lighting for your plants adds convenience and encourages productive growth with consistent hours of light. Timers are also essential for all hydroponic system applications.
[Thermometer Hygrometer]:Multi-function; low power consumption; large character LCD display;Memory of high and low measuring value;12 hour / 24 hour displaying system selectable;Hygrometer digital thermometer displays temperature & humidity records:Temperature range: -50°C - 70°C(-58°F - +158°F);Humidity range: indoor 20% ~ 90% RH
Bestseller No. 3
Grow Tent for Aerogarden Hydroponic Grow System,18.9''x13.7''x20.8'',High Reflective Mylar for Hydroponic Indoor Plants,Grow Machine Protective Cover,Black Indoor Hydroponic Anti-Light Complete System
【Fits Most Indoor Hydroponic Equipment】 Enhance your indoor gardening experience with our small grow tent that fits most hydroponic systems. The highly reflective mylar lining boosts plant growth and blocks all light from escaping.and are designed specifically for sky gardens to fit anywhere in your home.Grow tent size:19.7"x13.9"x21.3".(Applicable to Aerogarden: Harvest Slim: 15"x 4.5"x 13";Harvest: 10.5"x 6"x 13";Bounty: 16.5" x 11"x 31";Farm 12: 18" x 14" x 32")
【Easy to Assemble & Observe】This small grow tent can be installed in minutes,access doors open easily and can be rolled out of the way, giving you a clear view without removing plants, this plant grow tent perfect for any level of indoor grower.
【Keep your pets away from your plants】Protect your plants from pets and other unwanted intruders with this durable and sturdy hydroponic grow tent.Create a safe and comfortable growing environment for your plants.
【best climate control】Our Grow Tent,Create a controlled environment with openings for optimal temperature, humidity, and airflow, catering to even the most sensitive or demanding plant varieties.
【The best choice for small grow tents】Whether you're a seasoned indoor gardener or just starting out, our plant grow tent offers a highly customizable solution for year-round indoor gardening. Order now and experience the benefits of the hydroponic growing system.
Bestseller No. 4
Spider Farmer 2023 New Grow Tent Kit Complete 3x3x5 SF-1000 Dimmable Samsung Diodes, Grow Tent Complete System 2.3x2.3ft Growing Tent Kit Set 27"x27"x62" with 4 Inch Inline Fan Carbon Filter
【5-YEAR WARRANTY】: Purchasing a high-quality grow tent kit means you'll get more value for a longer period of time. We provide a 5 year warranty and have a maintenance center in the USA. Spider Farmer insists on creating more efficient, more suitable and better quality home grow equipment. If you have any questions, feel free to email us and we'll help resolve them.
【TOP NOTCH QUALITY LED GROW LIGHT】: Use Samsung LM301B diodes; full spectrum light ideal for all stages of growth; adjustable light intensity with a dimmer switch; protective coating on LEDs helps extend lifespan; no fan, completely silent. Only consumes 100w, running 50% less power than other blurple lamps or HPS. This light delivers powerful brightness and uniform canopy penetration resulting in maximum yields.
【DURABLE & STURDY GROW TENT】: 100% reflective Mylar interior maximizes the effectiveness of grow lights; heavy-duty 1680D Oxford cloth exterior adds durability; reliable SBS zipper opens and closes smoothly; double stitching for strength and light protection; well-constructed with a strong and sturdy steel frame; plenty of openings for fans, vents and electrical cords; removable mesh screen for viewing & removing humidity; bottom tray prevents water leakage on the floor and keeps the tent clean.
【POWERFUL VENTILATION SYSTEM】: Quiet and powerful 4" inline fan and RC412 Australian carbon filter with flexible aluminum ducting; very easy to install and use; provides strong airflow and proper air circulation.
【MONEY & ENERGY SAVING】: Compared to buying individual items, our complete grow tent package saves you money and time. Comes with easy-to-follow installation instructions; quick to assemble and very simple to operate, even for beginner growers. All parts are compatible and properly matched; everything comes in 1 box with discreet packaging.
-$30.00 SALE OFF
Bestseller No. 5
VIVOSUN S538 5x2 Grow Tent, 60"x32"x80" High Reflective Mylar with Observation Window and Floor Tray for Hydroponics Indoor Plant for VS2000/VSF4300
Keeps All Light Inside: The VIVOSUN Hydroponic Mylar Grow Tent is made of high-quality 600D Oxford canvas that is lined with reinforced PE layer and 100%-reflective mylar walls, which can effectively block all light from leaking and boost the output efficiency of your setup; The zipper part has also upgraded with the black inner lining to prevent light into the tent; There is no need for additional flaps or tape, you can just zip up to create a lightproof seal environment
Stand Sturdy & Extra-thick Materials: The indoor tent is supported with strong metal poles, top bars, and tool-free corner connectors to lock the structure securely in place; The top hanging bar can hold up to 100 lbs. each that can satisfy your different equip requirements; The premium 340 g high-density fabric is waterproof, tear-resistant and double-stitched for great light blockage, while the inside lining is designed with PE material and mylar walls that are safer for your plants
Easy Observation & Maintenance: With a visible window made by transparent plastic set on the grow tent, you can check the growth status of your plants at any time; The window at the bottom is helpful for heat dissipation; The hook and loop fasteners on the cover of the window are easier for you to open and observe inside; It is also equipped with a removable floor tray that is convenient to be cleaned and conserved
Fast & Simple Assembly: Our grow tents are easy to install even if you've never done anything like it before; With the guidance of the detailed instruction, you can assemble the tent in minutes; The corner connectors can uphold the tent frame stably without any tools; Come with 2 hanging straps that are able to help to fix the carbon filter as you need
Considerate Design & More Options: The plant grow tent offers plenty of openings for setting duct fans, lamps, electrical cords, etc.; The inner tool organizer is handy to put all your gardening tools based on your need; The tent is suitable for different places in your house, such as the domestic garage, balcony, laundry room, closet, and so on; We also provide various sizes of grow tents to meet your daily demands