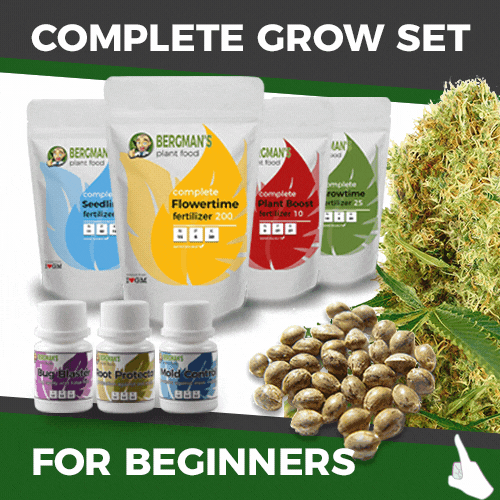 Here we have a competitor to the Reflector series by
VIPARSPECTRA
. Even though MEIZHI is quite new to the market, it has become very popular and that is why I am going to review one of their best sellers: the
MEIZHI Reflector-Series 1200W LED
.
However… is it a good choice or just a waste of money? It is my duty to let you know that, so you can avoid wasting your money in something that does not deliver the goods!
Therefore, I invite you to stay hooked, so you can learn all about this grow light! 😉
Summary: Why I Like This Amazing Lamp So Much
Pros:
Much Better than a 600W HPS. It consumes less energy and produces less heat
Incredible Cooling System. Four hyper-fast fans and incredible heat sinks, moreover, the system does not produce noise at all
Amazing Reflector Design for Better Yields. If you are looking to get better yields, and more beautiful and healthier plants in record time, then this lamp is what you need.
Cons:
PAR is not 1000 but 800s (at 18 inches).
It consumes 266 watts, which is higher than other lights in the same price range and similar features
Conclusion:
As you can see, it is an incredible lamp and that is why I like it very much. It comes with a few cons, but they are nothing compared to the incredible performance of it.
The light spectrum is excellent, because it provides your plants with enough IR and UV light, so they can develop well from beginning to end. Forget about switching lights, because this one can handle the flowering and vegetative stage without problems.
The price is fair for what it offers. It is solid, well-built, durable and gets the job done. It would be silly to compare it against more expensive options, but for the price, it is more than good!
Would I recommend it? Of course, it comes with all the features necessary to bring you better yields and healthier plants.
You can order it today by clicking the button above!
Want to know more before ordering it? Then just keep reading!
Complete Review and Analysis of MEIZHI Reflector-Series 1200W LED:
If you are looking for some concrete technical info, then here you have it:
DB: 55
LED Brand: Epistar
Frequency: 50-60 HZ
Input Voltage: AC 85-265 V
Par Value: 1564 umol
Lifespan: 50000-100000 hours
Lumen: 42988Lm + -5% @ AC 110 V 42304Lm + -5% @ AC 220V
Amp: 5.189A @ AC 110 V 2.603A @ AC 220 V
It comes with a bloom/vegetative switch. As you can easily guess, you can customize the performance of the lamp according to each stage. As you want to get more detail, when the bloom switch is on, then solely the middle fans will work. If the vegetative switch is on, then 2 of the 3 fans will work.
Something I do not like is their warranty, which is only valid for 1 year. However, you can return it within 30 days and get your money back in case it was not what you expected.
The spectrum is optimal for bringing your plants what they need to grow fast and healthy. I know I have said this about other grow lights, but this is the case for this one as well. By bringing it the right amount of IR and UV, your plants will grow resistant to disease and will bring better yield, especially in the case of cannabis!
The coverage for this lamp is 5ftx3.6ft. It is very decent for the price, and is more than enough for most small indoors gardens. If that is your case, then this one will bring you what you need: a great coverage, the perfect spectrum and an incredible performance.
If you are tired of noisy lamps, then you will be happy to know that this one runs smoothly and quietly. Some customers say that it can make the environment kind of hot, but in my experience it hasn't been the case.
Overall, customers love this grow light because the performance is outstanding for the price. In comparison to other lamps, their marketing is far more honest, and it is because they do such a good job that they do not need to overhype anything.
Conclusion:
You can use this lamp to grow anything: weed, tomatoes, herbs, etc. You just need to set it up and that's it. This grow light will do its job and make your plants grow better than ever before… you are going to love it!
It is perfect for beginner growers as well, because it is damn easy to use and you already know what it can do for you!
Want to order it? Then just click the button below:
Read more: