One of the most crucial factors that keep weed growers up at night is the selection of a good grow light. If you intend on having an indoor cannabis garden, you must have already done plenty of research on the different lighting options available in the market. You may as well have asked around to hear the opinions of different people. However, how can you tell that the advice you received is the best option for you?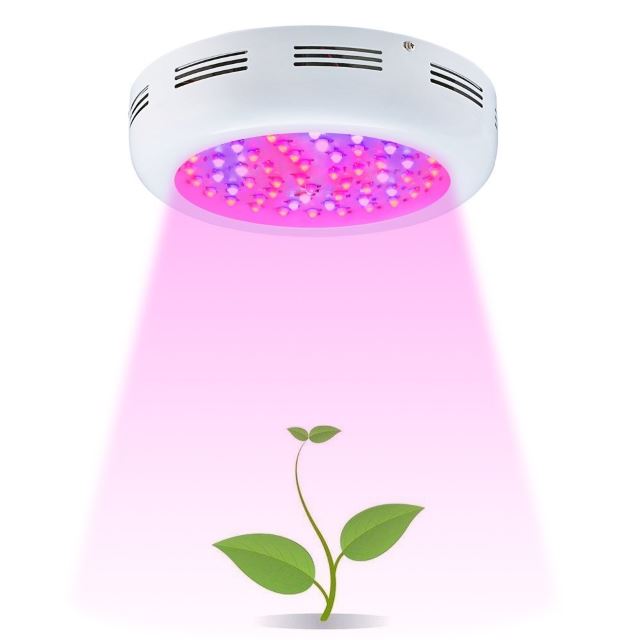 Light is essential for the process of photosynthesis to occur in a cannabis plant. The more light you provide a cannabis plant, the more the yield you should expect in return. It is vital that you monitor all the other environmental factors such as humidity, temperature, and the levels of Carbon dioxide in the air. Cannabis is highly receptive to the amount of light that you provide as it shows by the size and quality of the flowers.
Due to the advancement in technology, LED grow lights are one of the favorites to many farmers since they promise to deliver greater energy efficiency with lower heat signatures. They offer wavelengths that can be fine-tuned to the stage of growth of the plant and they consume 60 percent less energy than traditional light bulbs. With stories about crackdowns on illegal farms due to their substantial energy bills going around, you need to acquire a lighting solution that counters that problem.
Continuing research in the LED grow lights has led to the pop up of many LED grow light systems in the market designed for use by an indoor cannabis grower. Technology advancement has led to a new type of LED light seeping into the market called the UFO LED GROW LIGHT. The light outperforms the traditional HPS grow lights in almost every manner. It uses a smaller amount of electricity and produces heat that is a fraction of what HPS lights produce decreasing the cost of power consumption and the dangers of plants burning up in your grow room. LEDs are also harder to detect with thermal imaging techniques and are quieter than most HPS lights that emit a hum. UFO LED lights have a high lumen value and can produce a full spectrum of light to help with the photosynthesis of the plant. Here are some of the top UFO LED grow lights that are can provide your marijuana plants with the needed light to ensure healthy growth.
The Top 8 UFO LED Grow Lights Reviews
UFO Led Grow Light, Growstar 150W Full Spectrum Plant Light
The Growstar UFO LED grow light is eco-friendly and energy saving helping you to save more energy and money when you compare it to traditional HPS grow light. The 150W grow light uses CREE LED chips, one of the best white grow-light quality and produces a full spectrum of light that includes both ultraviolet and infrared light. The grow-light is efficient for all stages of growth and helps to increase the plant yields. It comes with a built-in aluminum heat sink and an aircraft grade high heat conducting aluminum case that helps to keep the LEDs cool and extend their light service life.
Pros
It has a full light spectrum.
It is energy saving.
It has a powerful cooling system.
It comes with a two-year warranty.
Cons
The aluminum shell heats up when the light is working.
Niello LED Grow Light
The Niello LED Grow Light is a six-band full spectrum grow light made up of white, blue, red, UV and IR that is designed with an anodized aluminum back cover and ABS material. It is highly efficient as it consumes 45W and can produce light that is equal to 100W HPS/MH. The grow light comes with upgraded aluminum cooling heat sinks. It does not come with a fan, therefore, not making any noise. If you plant cannabis seeds, we would recommend placing it at the height of 36 inches to 40 inches from the plants. After two weeks, drop the distance to 24 inches and let it stay there throughout the vegetative stage. During the flowering stage, loosen it again and allow it to remain between 15 inches and 18 inches.
Pros
It is highly efficient and energy saving.
It does not make any noise.
It has a 12 months guarantee and a 30-day satisfaction warranty.
It contains a full spectrum
Cons
It is not waterproof.
You cannot control it with a timer.
Shengsite UFO LED Plant Grow Lights
The Shengsite UFO LED Plant Grow Lights is made up of 64 blue LEDs and 186 red LEDs which provides a suitable light spectrum for the growth of plants in all stages. The grow light uses 50W of power to rapidly improve the growing process with leaves popping up within 12 days of use. It is best to hang it between 8 inches and 58 inches depending on the plant cycle. The LED grow-light contains newly upgraded cooling heat sinks that help with the dissipation of heat. It does not have any fan or make any noise. The LED lights consume low power but have high luminous efficiency. It has a lifespan of 50000 hours.
Pros
The UFO Grow light is super bright.
It has a powerful cooling system.
It does not make any noise.
You can use it through all growth stages.
It is durable and long lasting.
It has a one year warranty with a 30-day money back guarantee.
Cons
It is not waterproof.
Roledro LED Grow Lights
The Roledro LED Grow Lights is a nine-band light spectrum that is suitable for use through all the growth stages. The grow light has the best red and blue light ration improving the growing speeds and plant output. You can see leaves starting to pop out within 12 days of use. The UFO grow light comes with UL approved fans and an aluminum heat conducting plate that helps with lowering the noise of the fan. It consists of Eplids chips that work together with a heat dissipation solution to reduce light loss. The grow light has a higher lumen output when you compare it to other UFO lights.
Pros
Suitable for use through all the growth stages.
It comes with an excellent cooling system.
It is highly effective.
It comes with a two-year warranty and 30-day money back guarantee.
Cons
It makes some noise.
Mrhua UFO LED Grow Lights
The LED Grow Lights produces a full red spectrum light that is the critical spectrum in plant growth. It contains 30 sturdy chips that are on the board and a shell with a 90/120 degree optical lens. The grow light comes with a fan with an integrated ball bearing that cools and ensure its long service quietly. It also comes with an exhaust outlet that helps with the dissipation of heat. The light consumes 58 watts but gives off an equivalent of 150watts of HPS or HID grow-light. The LEDs are protected by a Zener diode that makes sure if one LED is broken it does not affect all the rest.
Pros
It is efficient in supporting the growth of plants
It contains a fantastic cooling system
It is energy saving.
It comes with a two-year warranty and 30-day money back guarantee.
Cons
It is not waterproof.
It is incredibly bright and can damage your eyes without safety glasses.
The Apollo Horticulture UFO LED Grow Light uses 3-watt Epistar chips to deliver the required light for healthy plant growth. You can use the grow light through all the stages of growth. It produces deficient heat, necessitating the need to place it closer to the plant canopy that any other lighting system to get the most out of the grow light. The grow light has an impressive lifespan of 50,000 hours and a two-year warranty. It has a quiet cooling system and a stainless steel hanging kit.
Pros
It is long lasting and durable.
It is highly effective.
It produces considerably less heat.
It comes with a hanging kit.
Cons
You cannot use it in small enclosed spaces
CF Grow UFO LED Grow Light Full Spectrum
The CF Grow UFO LED Grow Light Full Spectrum uses a new technology that provides it with excellent stability. The grow light is covered by glass making it waterproof and dustproof. It has an intelligent heat dissipation control and an aluminum radiating casing with a double-sided cooling feature that ensures the temperatures stays below 60 degrees. It is silent since it does not have a fan. The UFO grow light consumes only 50 to 55watts but can replace the traditional 150W HPS light. It is suitable for use on all the growing stages.
Pros
It comes with a two-year warranty and 30-day full money back guarantee.
It does not make any noise.
You can use it in all the growing stages.
It has an intelligent cooling system.
Cons
It is very bright and may damage your eyes.
CANAGROW 100W UFO Waterproof Grow Light Plant Growing Lamp
The CANAGROW UFO Plant Growing Lamp is a COB LED grow light that comes with an outer glass cover protecting it from water and dust. It provides a full spectrum light that can improve the health of plants rapidly. The 100W grow light is made of aluminum and contains an intelligent cooling system that helps to dissipate heat ensuring that it remains at a temperature of 60 degrees. It does not include any fan or driver making it ultra- light and without any noise. You can place it at a distance between 8 inches and 30 inches depending on the plant cycle.
Pros
It can work on all plant growth stages.
It does not produce any noise.
It has an intelligent cooling system
It is waterproof and dustproof.
Cons
You cannot touch it when functioning due to the risk of electric shock.
Reasons to Using a UFO LED Grow Lights in Your Marijuana Garden
Noiseless
UFO LED grow lights are with high quality vents and fans that help to minimize the amount of noise it produces.
Low Energy Consumption
Enough experiments have been produced to show that UFO LED grow-lights consume less energy when compared to high-pressure sodium lights while still providing the plants with the required lumens to grow.
Long Lifespan
UFO LED grow lights can last even five times longer than any other grow, helping you minimize the cost of regular replacements and benefit by having bigger, bushier and stronger marijuana plants.
Cost Effective
Even though some LEDs are slightly more expensive than high-intensity discharge lights, the initial cost is an investment worth making since the grow light would help you minimize on energy consumption by 60 percent and there is a reduced chance of losing the plant due to a light burns.
Great Power
A UFO LED grow light can last for long hours without heating up. It helps to deliver the much-needed light by the plants keeping them strong and healthy. Regardless of the garden size, the UFO LED grow light can adjust its brightness according to the level of plant growth.
UV function Capability
Ultraviolet rays play a vital role in the flowering process of plants and also aiding in getting rid of bacteria. The UFO LED grow light has the capability of emitting UV rays that act as the substitute of the sun helping you achieve full plant output.
Lightweight
The materials that make up a UFO LED grow light are of high quality and lightweight making it easy to carry it from one region to another.
Light Spectrum
Photosynthesis takes place when plants appear before specific spectrums of light. The red light range is especially useful in the flowering stage of the plants while the blue spectrum helps to promote plant growth. UFO LED grow lights can produce the two led ranges and help the plants increase in yield.
Low Heat Production
A UFO LED grow light produces a small amount of heat allowing you to place the round LED lamp close to the plant exposing your cannabis plant to intense lighting. Cannabis has been seen to grow rather well when exposed to intense light. Low heat production also means that you may not need to use an air conditioner helping you to save on costs. However, it may still be a good idea to run the provide ventilation to your plants by running a few fans to dissipate the heat that accumulates with time.
How Light Helps the Growth of Cannabis
Photosynthesis in cannabis is brought about by light. As a cannabis grower, your main goal is to attain a high quality yield of buds. However, this comes by due to the amount of light you give the plant. The size and the quality of a cannabis flower are affected by the number of lumens you provide to the plant. To attain the best plant yield, you need to have a minimum of 30,000 lumens for every 10 square feet of your grow room while still maintaining a proper balance of the environment. When the cannabis plant receives plenty of light, it focuses on the production of calyces rather than flowers. When it does not receive enough light, more leaves grow leading to a bad harvest.
The time duration through which the plants receive light is also of importance. During the growing stage of the cannabis plant, you should expose your cannabis to light for 18 hours and keep it in darkness for 6 hours. During the flowering phase, you may switch up the hours to 12 hours of light exposure and 12 hours of darkness. It works exceptionally well for indoor growth since you have total control over the light.
Plant Positioning and lighting
The positioning of plants and light has a significant influence over the overall yield. Placing cannabis plants too close together prevents them from having a good exposure from the grow-light hence affecting photosynthesis. What you want is a uniform amount of light to fall on every plant in the grow room allowing the buds to get the same amount of light regardless of their difference in size. You need to ensure that your plants are well spaced to allow even the smallest plant to get enough light.  The spacing also helps in providing enough room for aeration maintaining the level of humidity.
Even though it may sound cliché, you need to ensure that you place the smaller plants closer to the light source than the larger plants so that they can each receive an equal share of light. A majority of new cannabis growers always overlook this fact and end up with a lower marijuana yield. If all of your plants are of the same size, you should then consider moving them around occasionally or moving the source of light to ensure that all the plants receive the same amount of light. You should also try to prevent light loss as much as possible by making use of a reflector. You need to align the grow-light horizontally to attain the maximum results. Vertical alignment leads to a loss in more light.
Frequently Asked Questions
Is it worth it to get an LED grow-light?
LED grow light is durable, uses energy efficiently, and is engineered to produce the right light spectrums to help with the production of high quality plants.
Should you use glasses in LED Grow rooms?
It is vital that you protect your eyes every time you get in an LED grow room since they emit ultraviolet rays that are harmful to your eyes. Grow room glasses also help you see the actual plant color.
Related Post:
Conclusion
Plants need light to grow and survive. When you plant cannabis indoors, you need to provide it with the best artificial light you can find to attain the best results. LED grow-lights are far much better than a majority of other grow lights in the market from their energy conservation to their low heat production. The UFO LED is round in shapes and reduces the size of the lighting. However, it provides your plants with more coverage and a higher lumen. You do not need to change any bulbs since it has a full spectrum allowing you to use it from the seedling stage to harvesting. We hope that you can improve your indoor garden by acquiring one of the UFO LED grow lights we have listed above.
Top 5 Best Selling UFO Led Grow Lights On Amazon: