So, you know where to find the best cannabis seeds. You know the right nutrients to use. And you have an idea of which are the ideal lights to use on all the growing stages of your cannabis plants. But even with all that information, the yield you are getting from your farm is too little. Your buds are airy. They are not developing to become as dense as you would want them to be. What is the problem? What are you not doing right? Keep reading as we help you understand what you are doing that is wrong. We will as well give you tips on what you have to do to increase the density of your buds and enjoy incredible harvests.
Top Tips on How You Can Make Your Cannabis Buds Dense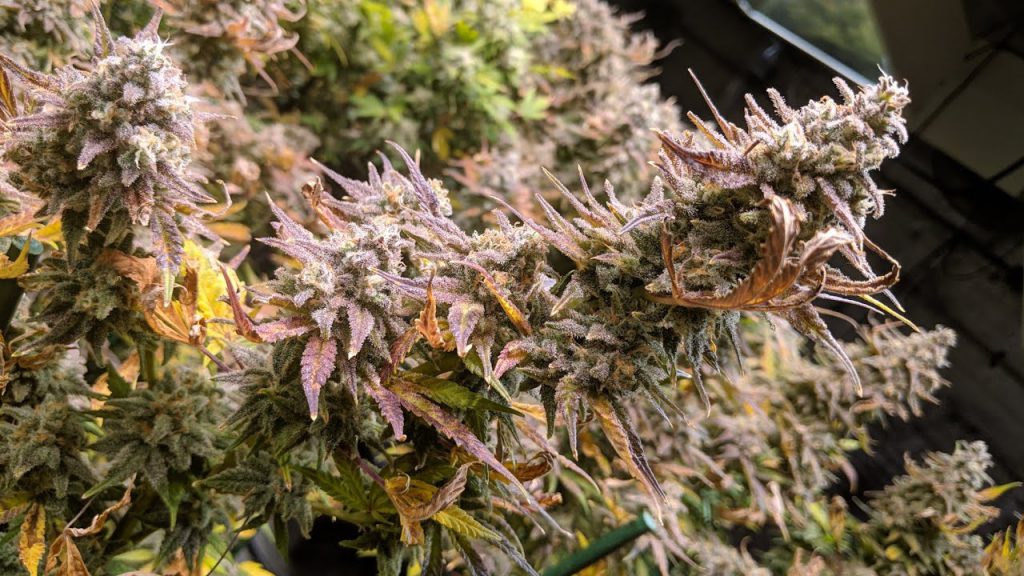 It is not one factor that affects the density of your cannabis buds. It is various factors from the strain of cannabis to the type of light and nutrients you provide your plants. Most of the time, the most significant reason plants grow and develop airy buds, is because of neglect by the grower. It can be due to insufficient nourishment or not regulating the temperatures of your grow room, among other reasons. With worse conditions, how the plants grow, and the amount of harvest is put to question.
What things can you do to overcome your situation and start growing buds that are dense?
The Amount and Strength of Light
As a cannabis grower, you have to admit that sometimes you may have problems with your lights as they underpower delivering a small amount of light. The light may be sufficient during the growing phase of cannabis. The big problem is that different plant stages have different light requirements in terms of the wavelength. When a grow lamp is under-powered, it may not deliver the required type of light for the flowering stage. It then affects the development of buds. When the buds do not receive the right amount of light, they will not thicken or become dense even if the whole plant is still healthy.
The length at which you place your light bulbs from the plants may also affect the size of your buds. How far away from your plants do you put your grow lights? Depending on the type of light, there is a distance that is right for every grow lamp. An example, when using CFL or Fluorescent bulbs, you should hang your lights only a few inches away from the plants if you want to grow dense bulbs. When using LEDs, you should consult the manufacturer since all models are different. You should be careful that there are some very powerful LEDs. If you place them too close to the plants, you may end up scorching your plant leaves and destroying your buds. A good way you can determine the right distance to position your light is by placing your hand under the lamp. If your hand feels unpleasant due to the warmth of the light, then it also feels the same for the plants.
Some Best Led Grow Lights For Grow Marijuana:
Bestseller No. 1
Grow Light, LORDEM Full Spectrum LED Plant Light for Indoor Plants, Height Adjustable Growing Lamp with Auto On/Off Timer 4/8/12H , 4 Dimmable Brightness, Ideal for Small Plants, Pack of 2
Unique Artistic Design: The set of 2 plant lights are carefully designed like a halo for your plants to help them grow better and faster. They are not only plant lights, but also a stylish decoration for any home space, The warm natural light makes them very comfortable to see and to place in your home, they perfectly fit in with your home decor.
Full Spectrum Grow Light: It emits all the wavelengths from 380nm to 800nm- just like natural sunlight. With the warm white high efficiency LED diodes & higher PAR output, the grow light greatly promotes indoor growth as it accelerates photosynthesis, ideal for all stages of growth and various of plants such as herbs, succulent, orchids, tomatoes, etc. SAVE YOUR DARK INDOOR PLANTS with IT ! (50,000 hours lifetime.)
Auto on/off Timer Everyday: This growing light has 3 cycle timing settings (4/8/12H) which will stay on for 4/8/12 hours, then off for 20/16/12 hours and will automatically turn on and off at the same time the next day, no need to unplug/re-plug. It will take good care of your plants while you are at work or on vacation, easy & convenient!
Brighter Plant Light with 4 Dimmable Levels: Our grow light has more new technology LED diodes which makes it brighter and more efficient. Also it has 4 brightness settings (25%-50%-75%-100%), to meet each plant's lighting requirements at different stages, without worrying about burning your plant.
Easy to Use & Height Adjustable: Just stick it into potted plants, adjust height, then turn it on, quick and easy! The lighting part can be adjusted in height in order to work with different plants and provide the right amount of light intensity for each plant. Also a larger area or more plants will be covered when the telescope is extended longer.
Bestseller No. 2
Grow Lights for Indoor Plants, LED Full Spectrum Plant Light with Stand (Adjustable Tripod 15-60inch for Floor Plants, Red/Blue/White, 4/8/12H Timer with Remote Control) (Red)
🌻🌱🌵Upgrade Grow Light with Stand--Stable tripod (extendable from 15in to 60in) with functional lights and 360-degree flexible gooseneck, solved the trouble of setup and inflexibility of traditional hanging grow light, and also provide a much wider coverage area than clip grow light.
🌻🌱🌵Great Efficiency Full Spectrum--FEEL SHOW 4-head plant lights provide 3 supplemental light modes: 1--Red(660nm)+Blue(460nm): promote photosynthesis, rooting, germination, blooming, fruiting. 2--Warm White, 3000k high uniform light, similar to natural sunlight. 3--Red+Blue+White (380nm-780nm), universal full spectrum grow light for plant indoor grow, succulents, rose, hibiscus, petunia, clematis, strawberry, lettuce, butterfly orchid, lemon tree, etc.
🌻🌱🌵Dual Control & Multi-Functional--Both line-in controller and RF controller (protect your eyes from looking at the lamps directly). Support 3 light modes, 10 dimmable levels, 4 lights independent control, auto on/off every day after setting the 4H/8H/12H timer. 80 effective LED Beads, provide brightness of 80W fluorescent lamp, consumes only 15W of electricity.
🌻🌱🌵Scientific Heat Dissipation Design--Our indoor plant growing lamps are backed by an aviation-grade heat sink and excellent aluminum shell. This improved design will protect the grow lamp bulbs not very hot, which is important to reduce light loss and extend bead life to more than 50,000 hours, and aslo without burning plants.
🌻🌱🌵✅Buy with Confidence--12 months warranty, 90 days return/refund guarantee with FCC, CE, RoHS certified support. Our Plant Grow Light Kit is perfect for flowers and vegs especially when raining, snowing, cloudy days and dark indoor. You'll also get a detailed User Manual with Operation Approach and advice on how to grow plants, useful product for planting enthusiasts!
-$20.00 SALE OFF
Bestseller No. 3
LeFreshinsoft Samsung Full Spectrum LED Grow Light AX1000 Series Growing Lamps for Indoor Plants Veg and Bloom (Actual Power 80W)
ON/OFF Switch Design, High Efficiency and Low Consumption: AX1000 series growing lights use an easy designed on/off light switch to make the light easier to use. Only consumes 80W, running 50% less power and 30% higher yield than the HPS lamps. The Veg footprint is 2.5 x 2.5 ft, Flowering footprint is 2 x 2 ft.
Higher Photon Efficacy: AX1000 Plant Growing Lamps adopts the latest high-quality LEDs technology-SAMSUNG LM301B diodes, Offering a high efficacy rating of PPF per Joule (2.7 μmol/J @ 110V AC), it pulls an actual 100 watts from the wall, to achieve better or comparable results than 200 watts HID with 50% less heat and power consumption.
Working Quiet, Reliable And Worth The Money: No fans, No noise. Our 1000 WATT LED Grow Lamp is passively cooled by using a thick 3 mm aluminum heat sink. We use self-made drivers and high-quality LEDs, we made premium heavy-duty and solid construction with LEDs protected by glue coating (Rating: IP65), which will make you worthy every penny you cost.
Ideal Goods For Every Growing Stage: Excellent full spectrum- white, blue, red, and IR (3000K, 5000K, 660nm, and IR 760nm). 3000K providing more reddish light and 5000K providing more blueish. The 660nm red and IR light is especially useful during bloom, where it speeds up flowering time and boosts yields. Uniformly across the surface and deep into the roots and bottom of grow lamp for consistent, and high-quality flowering.
Best After-Sales Service:2 years warranty plus 30 days money-back guarantee. If you have any questions, please email us via Amazon, we will get back to you with a completely satisfactory reply in 24 hours. Package included 1*LED grow light connected to the power cord,1* User Manual.
The Color of Light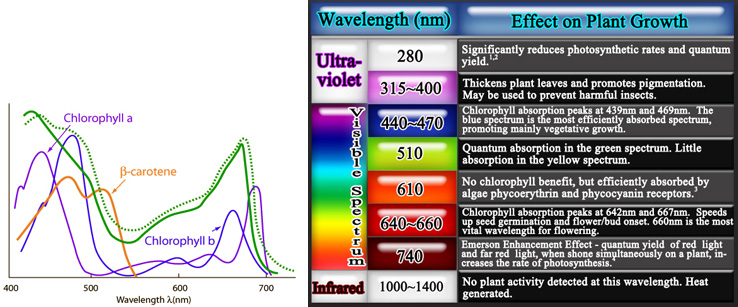 When choosing a grow light, you should prioritize lights that produce the colors yellow, orange, and red as they tend to help buds grow and become dense. Their color closely resembles the reddish light from the sun. During the flowering stage, cannabis plants utilize the red frequencies of light more efficiently than any other frequency. Therefore, you can search for an excellent high-performance bulb that can produce 660nm when your plants are in bloom to help with the development of the density of the bud. Even so, marijuana can work pretty well with any spectrum of light. It just needs to deliver the right amount of brightness. You can increase the intensity of light by acquiring a good reflector and reflective walls that will bounce back the light to the plants providing enough coverage. Additionally, it is best to place the lights at the top of the canopy. However, it should be at a non-destructive length to the plants. It ensures that all the buds and bud sites receive plenty of light for them to grow and become dense.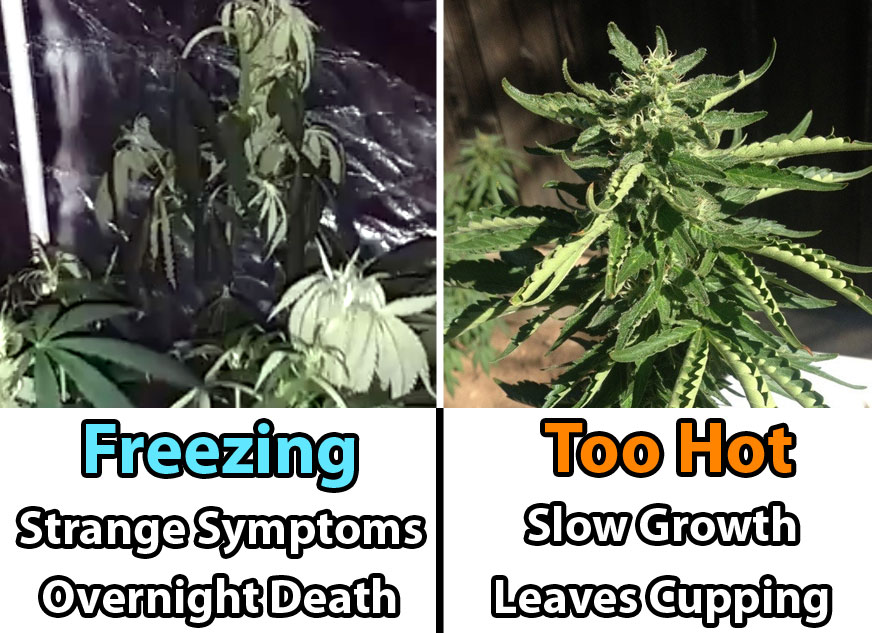 When growing cannabis, you have to make sure that the growing environment has the right temperature range for the best development of buds. You should always ensure that at night, the temperatures do not drop too low, and during the day, they do not exceed 85 degrees Fahrenheit. They should still lie in the range of 70 to 80 degrees Fahrenheit. When the temperature exceeds 85 degrees, they can lead to the development of airy buds. While you need to have control over your heat, choosing the best strain to grow can also help make the difference. If you live in a cold region, you can select an Indica strain since they are good at handling the cold. Sativa strains are best for growing in the equatorial region as they adapt well to the heat. When your buds are exposed to too much heat, they can become thin and develop strange growing patterns. The cold temperature during the first six weeks of flowering can make your plants produce airy buds that do not increase in size or density.
Bestseller No. 1
DIGITEN DHTC-1011 Temperature and Humidity Controller Outlet Plug in Thermostat Humidistat Reptile Humidity Controller Greenhouse Thermostat Heating Cooling Humidifier Dehumidifier
🍄【Wide Control Range】Temperature and humidity 2 in 1 sensor; temperature control range is -40℉~248℉, humidity control range is 1%RH~100%RH. It starts cooling or heating, humidifying or dehumidifying according to configured parameters, which helps to keep a desired temperature and humidity anytime.
🌱【Convenient Design】The temperature and humidity controller has a large LCD screen with simple 3-button, and pre-wired design making it easier for use with plug and play.
🍾【Dual Relay Output】Be able to control temperature and humidity equipments at the same time, one is for temperature controlling and another is for humidity controlling.
🧀【Multi-functional Setting】Supporting calibration, compressor delay and saving reset setting values. Centigrade or Fahrenheit degree display, easy to set. High or low temperature and humdity alarms are available. And with temperature calibration and compressor delay for protecting cooling device. It can save the original setting values in case accidentally power-off.
🦎【Multiple Use】Widely used for home brewing (refrigerator), fermentation, greenhouse, terrarium, reptile, planting (mushroom), meat storage and cooking, ventilator fan, crawl space, turtle enclosure, curing chamber, snake cage, tobacco cage, etc.
Bestseller No. 2
Inkbird Temperature and Humidity Controller ITC-608T Pre-Wired Dual Stage Thermostat 120VAC 15A 1800W ETL Listed Mushroom Greenhouse Homebrew
💙💙US ETL Certificate Listed. ITC-608T thermostat temperature and humidity controller is ETL listed, and rigorously tested for quality control and safety.
💙💙Three in one Multifunctional Temperature and Humidity Control Mode with Dual Relay Output. ITC-608T can work as a temperature controller, a humidity controller, a temperature and humidity controller. First, only plug temperature sensor with cooling and heating equipment. Second, only plug humidity sensor with humidifier and dehumidifier equipment. Third, plug both temperature and humidity sensor with cooling/heating and humidifier/dehumidifier equipment.
💙💙Supporting calibration, compressor delay and saving reset setting values. Centigrade or Fahrenheit degree display, easy to set, PV and SV dual display windows. And with compressor delay for protecting cooling device. ITC-608T can save the original setting values in case accidentally power-off.
💙💙More power up to 1800W. Temperature control range is -40-212°F(-40-100℃), humidity display range is 5 -99.0%RH. Max Loading: 120V 15A 1800W. Temperature senor is waterproof while humidity sensor is not.
💙💙Multifunctional usage. Temperature and humidity controller ITC-608T can be used in home brewing (refrigerator), fermenting, Greenhouse, terrarium, reptile, planting (mushroom), meat storage and cooking.
Bestseller No. 3
Inkbird ITC-308 Temperature Controller with IHC-200 Humidity Controller
🙌🙌【Temperature】Temperature controller is ON/OFF model. You can connect heat and cool devices which can work separately.
🙌🙌【Humidity】 Humidity controller is ON/OFF model. You can connect humidifier and dehumidifier which can work simultaneously or separately.
🙌🙌【Calibration】Both of them have the calibration function. You can calibrate what you need.
🙌🙌【Alarm & Delay Function】 They can alarm if the temperature or humidity level is over what you set. Cool and dehumidification delay function can extend your device's life.
🙌🙌【Multiple Use】Widely used for mushroom, mini greenhouse,etc.
The Humidity Levels
Just like temperature, you need to ensure that the level of humidity in your grow room is in the right range. When your cannabis plants enter the flowering stage, you should never allow the level of moisture to be more than 60 percent. During the final two to three weeks of harvesting, you should reduce the levels to 45 percent gradually. By doing so, the plants will try to find ways to protect their flowers hence developing denser buds that contain a high amount of resin. By reducing the level of humidity, you can protect the buds from the development of buds.
-$1.00 SALE OFF
Bestseller No. 1
Govee Hygrometer Thermometer H5075, Bluetooth Indoor Room Temperature Monitor Greenhouse Thermometer with Remote App Control, Large LCD Display, Notification Alerts, 2 Years Data Storage Export, Black
Smart Features: The Govee Wireless Thermometer Hygrometer supports all basic functions as well as smart functions such as remote monitoring and temp humidity graphs. Our humidity meters are reliable and easy to use for homes, greenhouses and more.
High Accuracy and Fast Refresh Time: With the Swiss-made smart hygrometer sensor, the temperature is accurate up to ±0.54°F while the humidity is ±3%RH, a 40% increase. Up to 2S refresh speed always gives you the lastest changes of temp and humidity.
Upgraded Display: This room humidity gauge is easy to read due with a 3-inch bright LCD screen with large numbers. The max/min temp humidity records and the comfort indicators (dry/comfort/wet) will keep you aware of the indoor humidity at any time.
Smart App Alerts: You'll receive an instant alert once the temperature or humidity is out of its preset range. Know the status of your bedroom, baby room, wine cellar, basement, plant nursery or other areas, even when you're not beside the device.
Free Data Storage: Make plans according to historic temp and humidity data. The 20-day curve graphs provide a clear data-changing track. You can export data from the past 2 years and convert it to a CSV format. Stay on track of your daily routine.
Feeding the Plants
For your plants to grow big and dense buds, you need to provide them with some external stimulus that can give them increased energy such as nutrients. You have to ensure that you feed them only the right amount of nutrients throughout all the growth stages. You should not use a general plant nutrient on weed. Most of these carry nutrients that are high in Nitrogen which would not be suitable for use during the flowering stage. It can lead to the development of small buds, an exact opposite of what you intend. During the flowering stage, your plants require a minimal supply of Nitrogen, plenty of potassium, and just the right amount of phosphorous. With that, your plants can develop healthy and dense buds.
During this stage, you should avoid getting too much Nitrogen since it will lower your plant yield and increase the development of airy buds.
Improving the Airflow and Spacing
When growing your cannabis, always ensure that there is plenty of spacing around the buds. It helps them grow and big as possible without any hindrance or stress, enabling them to reach their potential. If you notice that some branches or leaves are hindering the buds from receiving light, you should employ low-stress training techniques on the plants. The process involves bending the branches of the plant in a rather beneficial way to the structure of the plant. You do not have to break or cut any. You should also improve the airflow of your grow room by setting up fans and ventilations.
Providing Support to Plants
Depending on the type of plants you are growing, most of them at one point will require you to provide them with support for them to grow to their maximum ability. Marijuana is not left out. Regardless of whether you are growing your cannabis indoors or outdoors, when you support it, you will help the plants develop significantly. There are various tools and methods you can use. It all depends on the current condition of your plants.
Marijuana plants are well known to have weak stems. You may, therefore, require to provide them with support to add on the strength of bearing the weight from the buds. Also, when practicing indoor cultivation of cannabis, and you are using a hydroponic system to provide the plants with water and nutrients, you need to give the plants with a support mechanism since there is no soil to provide plant support.
Using A Good Size Container
The size of the container you choose to grow your cannabis in can ultimately affect the size of your plants and the size of buds it will produce. A small container can only handle a small plant. They can also only support little buds. When purchasing the pot you want to use, you should always have the result that you intend to achieve in mind. If you plan to grow a big plant that will only have big buds, you should therefore only purchase the big size container.
You can as well use air pots that will help increase the growth rate of your plants. An air pot contains small holes where your plant roots can suck in oxygen from the air. They also help to prevent roots from binding when they grow in a tight and enclosed environment.
Preventing Overwatering

The roots of cannabis require both oxygen and water to grow. You should always be careful with the amount of water you provide for your plants. If you want your plants to grow with thick and dense buds, you need to provide them with just the right amount of water for them to use the oxygen in the growing medium air pockets and the water itself in growing.
When you provide your roots with too much water, the excess water will fill out the air pockets in the growing medium, reducing the amount of oxygen the plant's intake. Your plants will start to develop curly or droopy leaves and failing bud integrity. Watering decisions are one of the most important when growing cannabis since it also is responsible for the delivery of nutrients, especially in a hydroponic grow system.
One complicated situation that you need to learn how to identify and maneuver as a cannabis grower knows the right time to make your harvests. When you do it too early, you will reduce your yields, and your buds will become airy and poor. It will also reduce the potency of the buds. Users that smoke the cannabis from such early –harvested buds may experience headaches after use. You should avoid harvesting cannabis whose buds still have white pistils and are sticking out. The buds should be nature and thick for you to make a move. By creating an excellent, timely harvest, you can give your buds enough time to thicken up and tighten.
Read Next: How to Grow Purple or Pink Cannabis Buds
Summing up
Everybody wants always to have abundant harvests you included. Do not become disheartened by having a poor harvest during your first round of planting. Growing cannabis is not as complicated as it sounds to be. What most new cannabis growers do not know is that choosing the right strain of cannabis to grow is half the battle won. The rest is only about taking care of the farm. You only need to be super careful with how you handle your farm and understand a few details about what you should do and what you should avoid. You can as well read more from our other article to increase your knowledge of planting cannabis. If you are a serious cannabis grower, then this cannot be a problem. If you have plans of improving your cannabis garden and only harvesting thick and dense buds at the end of every harvest stage, follow the tips I have given above to the letter. If you do not, you will only have yourself to blame. Talk to us if you have any comment or addition to make. We would love to hear your thoughts.
Best Complete Grow Tent Kit For Grow Cannabis:
Bestseller No. 1
IPOW Grow Tent Kit Complete 3.3x3.3ft LED Grow Light Dimmable Full Spectrum Indoor Grow Tent Kit 24"x24"x55" Hydroponics Grow Tent with 4 Inch Ventilation Kit
Package Include: 24" x 24" x 55" grow tent, LED grow light, and 4" ventilation kit includes 4" inline duct fan, carbon filter, flex ducting, 3pcs duct clamps, thermometer and hygrometer, timer, 4pcs 5 gallon grow bags, 2pcs adjustable rope hangers.
Full Spectrum Grow Light: Dimmable full spectrum LED grow light consumes only 100W with 240 pcs LEDs. IP65 waterproof helps extend the lifespan. High efficiency that saves 50% on energy bills than HPS grow lights and delivers powerful light output to maximize the yields, idea for all growth stages.
Durable & Sturdy Grow Tent: Well-constructed with strong and sturdy steel frame. Reflective mylar interior gathers more grow lights. Heavy duty 600D oxford cloth exterior increases the durability. Reliable zippers provide smoother shut and open. Double stitching perfectly lock light inside. Waterproof tray makes your floor away from water leakage.
Effective Ventilation System: Noise-free 4" inline duct fan, Australian charcoal carbon filter and flex aluminum ducting offer a effective ventilation system. Strong and powerful airflow helps eliminate all unwanted smell, also ideal for humidity control.
Save Your Time And Money: Forget about choosing the individual item one by one. Our complete grow tent kit not only saves your time but also saves your money. Super easy to assemble and operate, even for beginner growers. Please feel free to contact us if you have any questions. We are always here to provide excellent customer service support before and after buying.
Bestseller No. 2
MARS HYDRO Grow Tent Kit Complete 2x2x5ft TS 600W LED Grow Light Full Spectrum Indoor Grow Tent Kit 24"x24"x55" Hydroponics Grow Tent 1680D Canvas with 4" Ventilation Kit for Grow Tent Complete System
【MARS HYDRO AMAZON SERVICE】Quickest FBA Shipment Speed +100% Satisfactory Seller Solution+30 Days Hassle-free Return + 5 Years Warranty of Grow Light =Happy Purchase, any problems will be responded within 8 hours!
【Grow Tent Kit Complete System Includes】Mars Hydro 2x2FT TS600W grow light, 24"x24"x55" grow tent, 4"inline fan with speed controller, 4"carbon filter, 33ft length flex ducting, duct clamps, timer, humidity thermometer, 3pcs 5 Gallon grow bags, adjustable rope hangers.
【HIGH EFFICIENCY ENERGY SAVING PLANT GROW LIGHT】It Consuming only 100 Watts output with 225pcs LEDs, more scientifically and energy-efficient! Max 2.0g yield, highest PAR/LUMEN output(430μmol/m².s), perfect suit 2' x 2' veg stage, 1.5' x 1.5' bloom stage. Full-spectrum led grow lamp, ideal for all growth stages. TS600W without dimmer.
【HIGHER QUALITY GROW TENT】It's made of thicker1680D canvas grow tent material(ALL OTHERS brands grow tent are 601D canvas), which is tear proof & perfect light locking; 13% denser zipper teeth helping zippers work smoother & more durable; 33% better support capacity metal frame(thickness is 0.8mm, OTHERS only 0.6), ensuring security and stability, supports up to 88lb/40kg.
【EFFICIENT 4"INLINE FAN KIT: Fan Speed】2550RPM , Airflow: 200 CFM , Noise: 28 dBA. Upgraded Inline Fan with EC motor & metal case & 3 settings speed controller, more durable & safer to use! 4" Fan Carbon Filter; 1050+ RC 48 Australian Virgin Charcoal with 33ft length flex ducting, moves air quickly & efficiently for optimal ventilation.
-$70.00 SALE OFF
Bestseller No. 3
VIVOSUN Grow Tent Complete System, 4x4 Ft. Grow Tent Kit Complete with VS1000 Led Grow Light 6 Inch 440CFM Inline Fan Carbon Filter and 8ft Ducting Combo, 48"x48"x80"
Complete Kit Included: 48x48x80-Inch grow tent, 6 Inch 440 CFM Inline Fan, carbon filter, 8 feet of ducting, 2 stainless clamps, VS1000 LED grow light, grow room glasses, rope hangers, 3x3-ft. elastic trellis netting, 5pcs 5 gallon grow bags, temperature humidity monitor, pruning shear, and digital timer
Promote Plant Growth: VIVOSUN grow tent is equipped with a lined zipper double stitched to avoid light leaks; is made up of 100% reflective Mylar, ensuring the plants absorb the nutrients through the internal lights
Lower Costs & High Efficiency Light: VS1000 LED grow lights use the latest LED plant light technology, including Samsung LM301 Diodes, high-energy efficiency with 2.75 μmol/J; Extremely high output but consumes only 100W of electricity, making it more efficient than traditional HID lamps and other plant lamps on the market
Strong Support for Plants: Elastic trellis netting provides a sturdy support structure; The grow bags provide excellent air circulation and drainage; The design of pruning snips is perfect to use whether you are right- or left-handed with ease; The digital timer, thermometer, and hygrometer make it extremely easy to control the environment in your grow room
Advanced Grow Made Easy: The tent is supported by strong metal poles that are specially finished for smooth installation; Don't waste time buying and returning parts that may or may not be compatible or safe to use together! This VIVOSUN complete system includes every part you need to get set up for advanced grow
Bestseller No. 4
Spider Farmer Grow Tent Kit Complete 3x3x5 SF-1000 Dimmable Samsung Diodes & Meanwell Driver, Grow Tent Complete System 2.3x2.3ft Growing Tent Kit Set 27"x27"x62" with 4 Inch Inline Fan Carbon Filter
TOP NOTCH QUALITY LED GROW LIGHT: Use Samsung LM301B diodes and MEAN WELL driver; full spectrum light ideal for all stages of growth; adjustable light intensity with dimmer switch; protective coating on LEDs helps extend the lifespan; no fan, zero noise. Only consumes 100w, running 50% less power than other Blurple lamps or HPS. This light delivers a powerful light output and uniform canopy penetration resulting in maximum yields.
DURABLE & STURDY GROW TENT: 100% Reflective Mylar interior maximizes the efforts of grow lights; heavy-duty 1680D Oxford cloth exterior adds durability; reliable SBS zipper shut and open smoothly; double stitching for strength and light protection; well-constructed with strong and sturdy steel frame; plenty of openings for fans/ vents/ electrical cords; removable viewing mesh screen for viewing & removing humidity; bottom tray prevent water leakage on the floor and keep tent stay clean.
POWERFUL VENTILATION SYSTEM: Quiet and powerful 4" Inline fan and RC412 Australian carbon filter and flex aluminum ducting combo; very easy to install and use; gives strong airflow and proper air circulation.
MONEY & ENERGY SAVING COMPLETE GROW TENT KIT: Compare the cost of individual items and the cost of our complete grow tent package, our kit saves $$ and a lot of time vs buying each item separately. Designed to be user-friendly; comes with easy-to-follow installation instructions; is easy to assemble and is very simple to operate, even for beginner growers. All parts are compatible and properly matched; everything comes in 1 box with discreet packaging.
VALUE FOR THE MONEY: Getting a high-quality grow tent kit means that you'll get more value for a longer period of time. All parts are backed up by local maintenance centers in the USA. As a manufacturer specializing in the production of Led grow lights for more than 10 years, Spider Farmer has been insisting on creating more efficient, more suitable and better quality home grow equipment, being a trusted partner for every grower!
Bestseller No. 5
Indoor Grow Tent+ 1000 LED Full Spectrum Grow Light Grow Tent Complete Kit for Indoor Plants 4 Inch Fan and Filter Ventilation System Inlcuded (4" Fan Filter+1000 LED Light+Grow Tent 32" X32"X60)
Growing Tent Integrated Complete System For Indoor Plant Use Full Spectrum LED Grow Light Extremely High Output But Consumes Only 100W Electricity, Grow Tent Grow Tent with Observation Window And Floor Tray Design , 4 Inch Grow Tent Ventilation Fan And Filter Kits.
1000 Full Spectrum LED Grow Light ( 100 Lights Blue and Red ), Actual Power Consumes 100W ±3%, Save More Power Than Traditional HPS/MH Grow Lights. Inside Cooling Fan And Vent Holes Design Making Less Heat Discharge Working Stable. Suitable Multiple Kinds Of Plants Grow Period From Vegetable Grow To Bloom.
32*32*60 Inch Grow Tent:Tent With Green Observation Window And Floor Tray, Fabric Use 16800D Canvas, Tear Proof And Zipper Double Stitched Design For Perfect Light Blocking, Steel Frame Stronger For Hanging.
Ventilation System: Made Of Exhaust Fan And Carbon Air Filter: Odor Control And Effective Keep The Moist And Temperature Under a Better Growing Air Environment.
OTHER GROWING TOOLS: 2X3 GAL Fabric grow pots ,3 PCS 1/2 GAL Plastic Nursery Pots For Seed Start, 1X PH Tester, 1 Thomometer,1 Cultural Steel Tray,1 Leaf Grinder And 2 Pipe For Hobby User