Can you imagine getting an excellent grow light at a very low price?
That's exactly what the Galaxy Hydro 300W LED offers you: An excellent performance at a dirt-cheap price. But worry not, because it's more than a simple low price.
As you read each word in this short review you will begin to understand why it's an excellent choice. Let's check the facts right now.
A Summary: Why People Love This Grow Light?
Pros:
Optimal spectrum for healthy and strong plants. Get the best from blue and red light for your plants.
Save plenty of money in energy. The same power as a 400-watt HPS while consuming only 135 watts.
Super durable. It doesn't overheat and it provides a light lifespan of up to 50,000 hours.
Cons:
The coverage may be a bit small
Conclusion:
This this a great budget-friendly grow light. It provides your plants what they need, which is the optimal spectrum of light, so they can grow healthy and strong.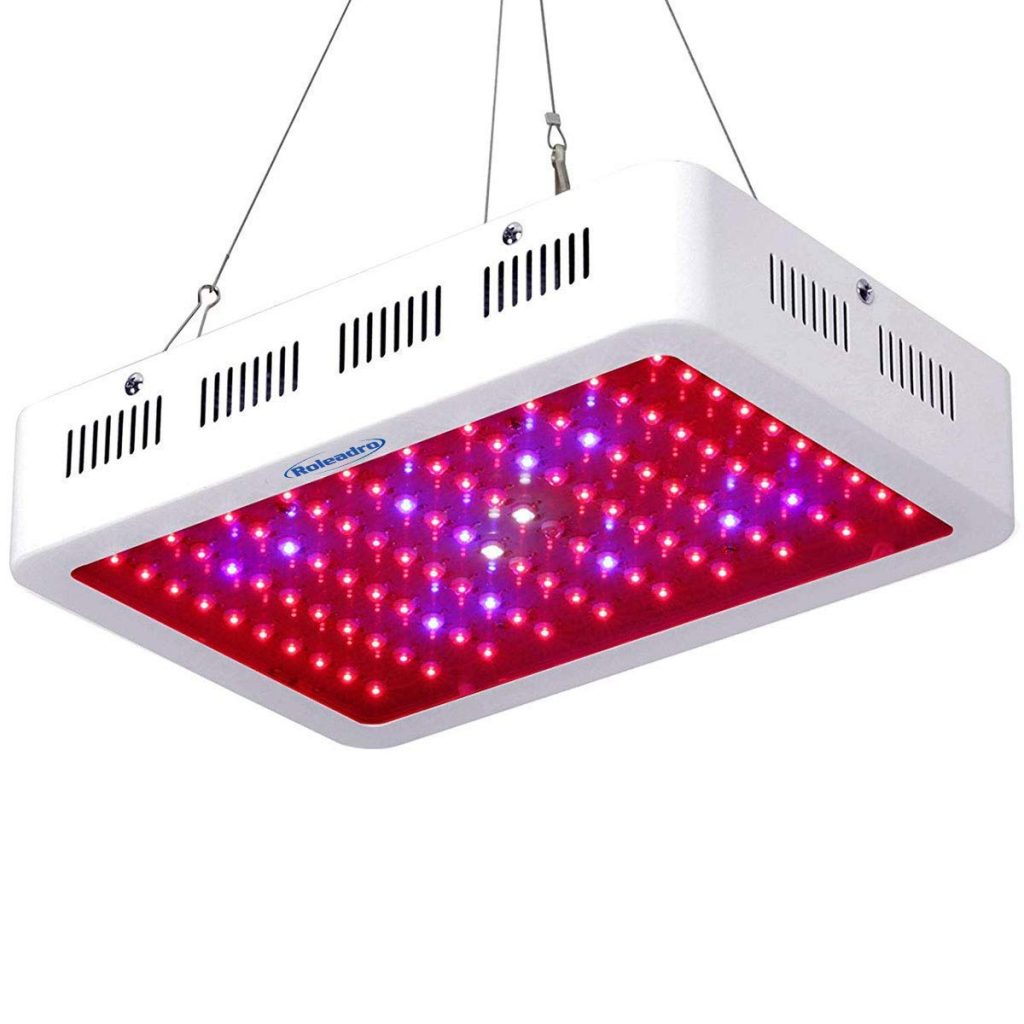 It's also super durable and saves plenty of money in energy. It's excellent for beginners and small indoor gardens. Make your plants grow healthier and stronger starting today, just click the button above to make it happen:
Want to know more about it before getting it? Then worry not, because right below you will find a more detailed review I've prepared for you.
Complete Revision and Analysis of Galaxy Hydro 300W LED:
You probably know that many grow lights are expensive, and this stops many persons from getting started in the amazing world of indoors gardening.
But at under $100 USD, it's a very cheap yet amazing grow light. If you want to get started the low-cost way, then this option brings you everything you need.
Caution:
Even though it's not as powerful as the Galaxy Hydro 600W, G8LED 900 Watt MEGA or Kind K5 XL 1000, it's better to follow these recommendations:
During germination stage: Hang it at 48-56 inches over your plants
During vegetative stage: 40 to 48 inches
During flowering stage: 32-40 inches
These simple recommendations will provide your plants the best experience while keeping them safe.
Vigorous Growth for Your Plants:
A grow light must be reviewed based on how well it makes your plants grow, and I have to tell you that the Galaxy Hydro 300W LED does an amazing job.
In order to provide your plants optimal and vigorous growth, this product focuses on bringing them the most important part of the light spectrum: Blue and red light.
There's no point in wasting resources in widening it, when your plants will get the most benefit from blue and red light. That's where the efficacy of this grow light resides: on its optimal light spectrum.
It offers your plants a great blend of UV and IR light, which is great for their photosynthesis and general development. It will make your flowers bloom like never before, your vegetables tasty and all of your plants strong and healthy.
You can grow pretty much anything:
Lettuce will grow tasty
Herbs will grow fully aromatic
Your flowers will be super beautiful
Your tomatoes will grow juicy and delicious
And more…
And guess what? It's also a pretty good pick for growing cannabis. If you want to make it grow fast and healthy, then this light is going to help you. You hand it over your weed and done.
Efficiency at Low Energy Cost:
How about getting the power of a 400-watt HPS panel while only spending 135 watts? Save plenty of money while making your plants grow beautiful and healthy.
Moreover, it's made not to overheat easily. It ensures you a product that will last for many years to come, or more precisely, up to 50,000 hours. Thanks to its two powerful cooling fans it can work up to 20 hours with no problem at all.
Excellent for Beginners and Small Gardens:
If you are just starting out and want to get your feet wet with an affordable grow light, then you won't find anything better than this one.
It's insanely affordable and it works. It will allow you to grow your first plants indoors with total success.
Get the Galaxy Hydro 300W LED Today:
Have you noticed yet that this is an amazing product?
It's super affordable, it works wonderfully and will make your plants beautiful and strong. What else do you need to know? Just click the button below and get it today:
Bestseller No. 1
Bestseller No. 2
Bestseller No. 3
Bestseller No. 4
Bestseller No. 5