Today, there are many cannabis seed banks in the market competing to offer the best quality seeds to their customers.  The seed banks use anything and everything that includes giving discounts, offering promotional deals and much more in order to attract more customers. If you go through the websites of many of the seed banks, you find all kinds of information on the strains and the breeders they have in their database.
Some of the claims though attractive to the eye are not as lucrative as what is on the website. So how can you tell if you are dealing with a legit seed bank? In this article, we review one of the leading seed banks in the world and tell you it stands out from the rest. The seed bank, MSNL seeds is not new to weed growing connoisseurs as it lives up to its claims of quality.
Best Seed Banks Article On 12- 2023
MSNL Seeds Review

It is easy to fall for claims of quality by going through the various seed banks online. MSNL, which simply stands for Marijuana Seeds NL, is one of the pillars of quality in the industry of cannabis. The seed bank has enough experience and a solid rock reputation to be amongst the best in the world. The generosity the bank delivers high quality seeds is one many other seed banks cannot match. In this article, you will learn why MSNL is simply one of the best. Other comparable seed banks to MSNL are SEEDSMAN SEEDS, ATTITUDE SEEDS, ILGM and others.
History
The NL in the name of the seed bank confuses people to assume that the origin of the seed bank was in Netherlands. MSNL is a UK based company started in 1999 by two marijuana enthusiasts Christian and Ben. The two friends wanted to come up with more interesting strains than what they smoked. They got into working to make their dream come true and after three years, they came up with over forty marijuana strains that included their own strains, all trademarked and authentic, F1 Hybrids and Landrace Strains.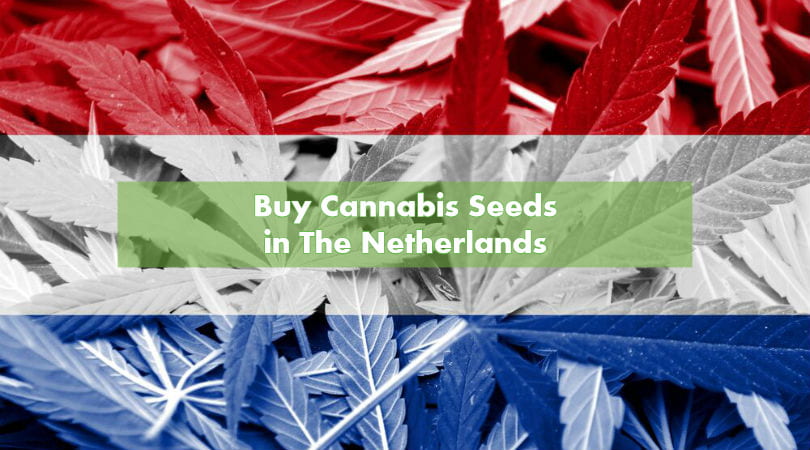 Some of the best strains the two developed were White Widow Max, White LSD and THC Snow. The three strains continue being among the strains to this day. The friends established the seed bank to be one of the best in the world. There is belief that MSNL was actually the first seed bank to use the internet to offer their seeds for sale. Over the years, MSNL has streamlined their processes putting them as a worthy competitor with a following of happy customers from all over the world.
What Separates MSNL Seeds from the Rest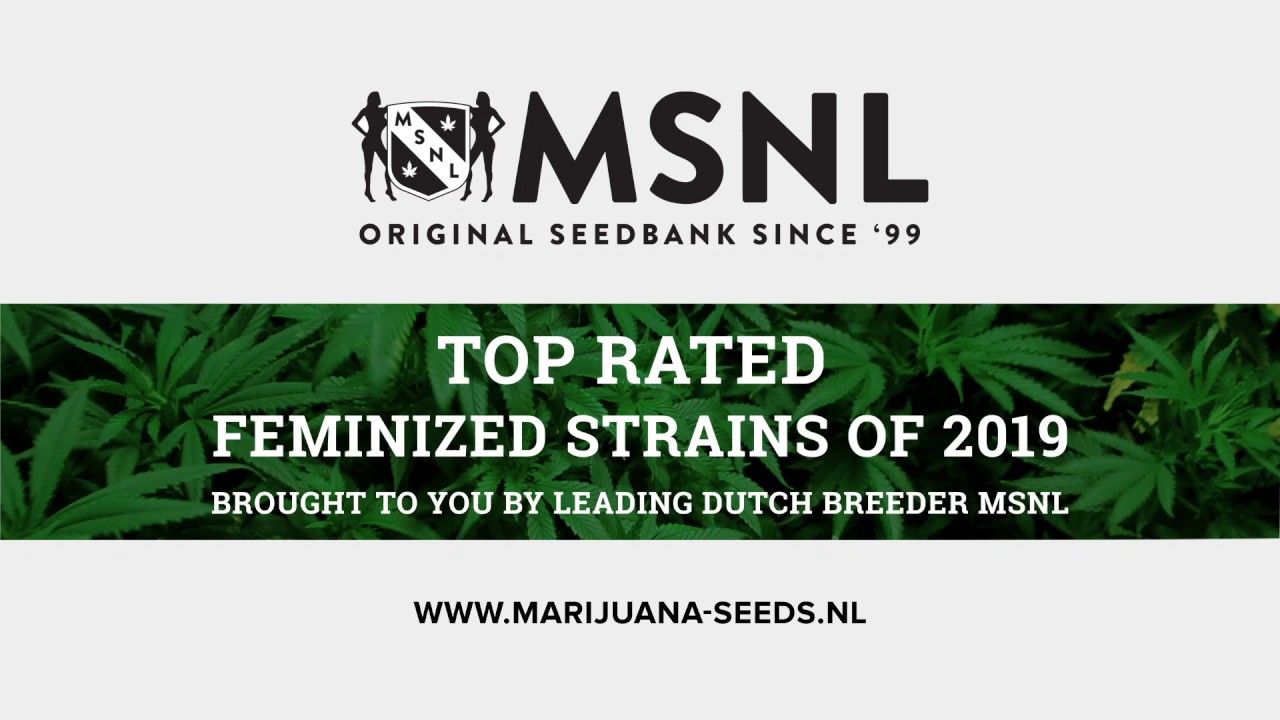 One of the main reasons why the two friends founded MSNL was because they wanted to empower marijuana enthusiasts into consuming quality products. This helped and still helps marijuana growers from buying seeds from off the street sellers. Buying from MSNL means you are getting seeds that have gone through rigorous testing and experimentation to ensure that the final product is one of quality and high yield.
The purchasing system in MSNL is discrete, secure and easy even for first time buyers. The seed bank breeds their own seeds from different kinds of strains. MSNL sells all kinds of seeds, which include feminised, regular, auto flowering, value, pack mixes and medical strains. Besides the seeds, they also offer other promotional deals such as discounts and free seeds with every order.
With the founder being a geneticist, MSNL takes great pride in keeping up to their original promise that all their strains are of the best quality in the market. The strain selection in the seed bank exceeds 200 and the firm works very closely with breeders with good reputation. All the breeders use the MSNL brand, which ensures that the customers have access to their favourite strains. Unlike many other seed banks that you find online, MSNL has a section where you get a wide selection of seeds optimised only for outdoor growing.
Read More:

MSNL Seeds Bestselling Strains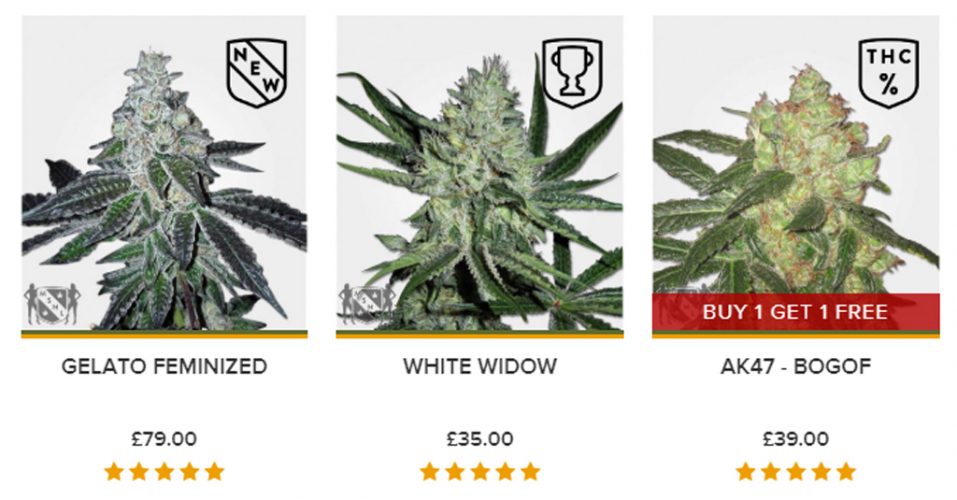 To give you a good head start especially if you are new in marijuana growing, the seed bank gives you a list of the bestselling strains. The strains include;
Blue Dream
NYC Diesel
Blueberry Widow
Girl Scout Cookies
Sour Grape Kush
Nitro Lemon Haze
Golden Nugget
White LSD
White Widow Max
THC Bomb
Northern Lights
Hash Plant
Big Bud
Blueberry
The MSNL website is also very user friendly and comes with search tools that are easy to use. The website also lists ten popular strains in every category of strains on the website. For better product quality, the company collects strains from different breeders all over the world and then take back the same strains to the bank for testing and research. With every purchase from MSNL, you never have to worry about whether your other weeds grows yielding as much as the first grow cycle.
Customer Service
The excellence of the bank is not only limited to the quality of the strains. MSNL seed's customer survive strives at leaving every user satisfied. The friendly staffs are always ready to answer all queries and take orders without causing any delays. The website has an FAQ section that helps all the customers with anything they want clarified.

There are several ways you can reach out to MSNL seeds. You can send then an email, or by filling the contact form on the website. The team responds to all emails within the first 24 hours. The normal working hours are Monday to Friday from 9 am to 5 pm GMT. Emailing the company over the weekend may take longer than 24 hours to get a response.
Besides these options, you can also contact the customer service by filling out the contact form on the website that requires you to give your name, location and what you want to ask or comment.
The only problem that many people encounter when trying to reach out to the customer service is there are no phone numbers to call. The other drawback is that some seed banks have taken technology a notch higher and have live chat options. With MSNL, this is still an option that is not there for the customers.
However, even with these hitches, the customer service team is excellent and they try as much as possible to serve the customers as fast as they can.
Payment Options
Another factor that sets the seed bank apart from many others in the market is that it allows a number of payment options. The firm allows cash payments in the following currencies;
Euro
US Dollars
Australian Dollars
Great British Pound
Japanese Yen
New Zealand Dollars
Canadian Dollars
You can use the following payment options to pay for the seeds;
Debit Cards
Credit Cards
International Money Orders
Bank Transfers
Bitcoin
The firm makes sure that all packages are crush proof but in case there is any damage in transit, they replace the goods with proof of a valid photo of what is damaged. This also has to take place within seven after receiving the package.
Shipping
MSNL ships their seed strains all over the world using three shipping tiers. This however depends on the amount of stealth you need. The options are standard shipping, stealth shipping and guaranteed stealth shipping. In standard shipping, the costs are 4.95 pounds for every order excluding stealth. The seeds are packed and shipped in a crush proof container that goes into a plain normal envelope. In standard shipping, there is no tracking number availed to the customer and no signature is necessary on receipt of the goods.
In stealth shipping option, the costs are 9.85 pounds for every package. Tracking numbers are given for packages, which are shipped with other common items. The packages are discrete. In guaranteed stealth shipping, the costs are 15.95 pounds per package. Tracking numbers are available for this portion and the customer signs for the package after receipt. If by any chance a customer does not get their guaranteed stealth shipped package within twenty-five working days, another shipment is done at zero costs.
UK orders get free shipping and if by any chance you spend over 55 pounds, the shipping of the goods is free. With the free shipping, the customer also gets cheaper stealth and guaranteed stealth options. If a customer spends 100 pounds for the goods, they get free stealth shipping and a guaranteed stealth at 10.95 pounds. Spending over 150 pounds gets the customer free stealth shipping and guaranteed stealth shipping at 4.95 pounds. If you spend over 250 ponds, all the shipping options are free.
Orders placed before 2 pm ship out the same day while those placed after 2pm ship out the following day. In the UK, shipments should reach the customers within one to three days. International deliveries should be within the first 15 days. In some countries, the delivery can take up to 25 days.
Promotions and Discounts
One of the things that many of the users love about MSNL seeds are the freebies that comes with every order. Getting free seeds is a big deal because not every seed bank gives out the same offer. Free seeds are also good because they can replace any spoilt seeds. It also means that on top of what you already have, you get extra seeds for more crops.

The amount you get however depends on how much you spend on the seeds. However small the order is, you can be sure to get at least five free seeds. Orders that exceed 100 pounds get 10 seeds free. Of these ten free seeds, five of them are feminised and five are regular seeds. You can also build up points with every purchase you make at MSNL seeds.
If you spend a pound, you earn three points. You can use the same points to receive discounts. The points do not expire at any time and you can accumulate enough to get a free order. For more details on the available promotions, discounts and everything else about MSNL seeds, you can check their website.
Customer Reviews
From the above review, you can all agree with me that MSNL is one of the best seed banks in the world for quality and reliable seed strains. I would personally recommend the seed bank to anyone that wants to wither start their cannabis growing journey or to anyone that wants to change their supplier to a more reputable one. You do not however have to take my word for it but you can read what a few of the many customers said about the seed bank.
Jeremy gave the seed bank five stars and had this to say;
"One of the best seed companies out there. I ordered about 20 seeds from them got to FL USA from overseas in a week. All the seeds germinated and I got free seeds with my order, not extra seeds in case some do not germinate. I had plants growing for 4 weeks all are beautiful, and they are the strain that MSNL said they were. Great service, great product, great smoke. Thanks for doing it RIGHT!!!!"
Another five star review came from Zircannabis who had this to say;
"MSNL, your one stop seed shop! 5 star service! MSNL is an awesome seed bank with a huge selection of regular, feminised and auto flower seeds at very reasonable prices, great sales with BOGO too plus freebies with every order and a BTC discount! No delivery problems to Massachusetts ever, stealth mode in effect! I've had great germination rates! MSNL is quick to respond to questions and any issues are handled professionally! MSNL, your one stop seed shop, cheers!!"
Wrapping it up
When it comes to many other seed banks in the market, we can say without any prejudice that MSNL seeds are in a class of its own. It is a great choice for quality well researched and experimented seed strains from reputable breeders. The experience behind the firm is also solid ground for quality and trust.
It is also one of the few seed banks with a wide selection of various top strains in the market. The customer care services are excellent and so are the prices. No matter where you are in the world, you can trust MSNL seeds to send the seeds, discretely, safely, securely and promptly. If you have any questions regarding MSNL seeds or any other seed bank reviewed in our previous articles, leave us a comment and we will get back to you.