Besides the growth phases of the MARIJUANA crop, the first most important thing is to get the right kind of seedlings. This is so especially for novices getting into the planting cycle for the first time. For people that have planted the crop for longer, they are at an advantage because they know the right connections and thee people that can sell them legit seedlings.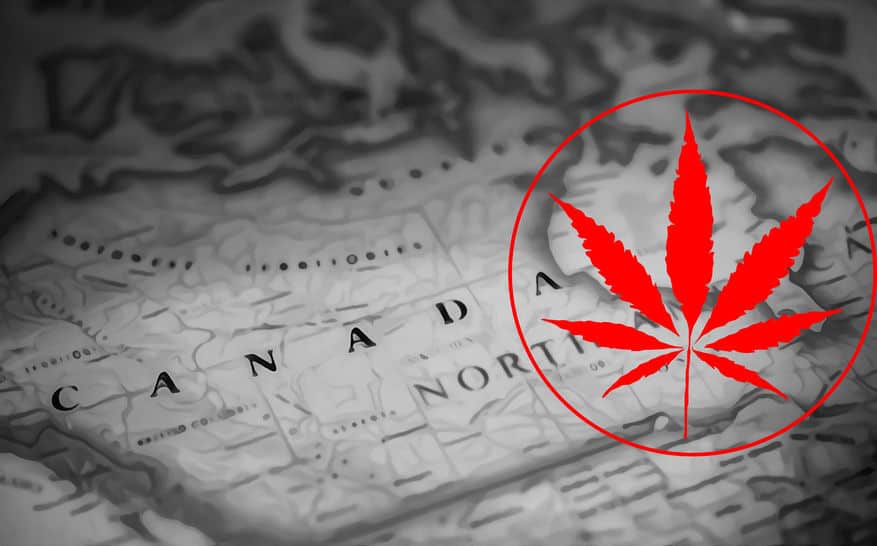 If you start your marijuana journey with low quality SEEDLINGS, then most likely even the yields will be of low quality. You can get seedlings from other growers or from marijuana seedling shops. However if you really want quality and very minimal chances of getting low quality seedlings, you should get them from a seed bank.
Even buying from a seed bank is not a 100% guarantee that what you get is the cream of the strain you want. Make sure you search through trusted websites before you use your money on seedlings that will not yield much. In this article we, review three of the best CANADIAN SEED BANKS.
The information on the seed banks include everything about what makes them stand out to where they ship the seedlings and the modes of payment. Before we review the seed banks, let us look at what it takes to be a marijuana grower in Canada.
Best Seed Banks Article On 11- 2023
Growing Marijuana in Canada
Canada is one of the few countries in the world where the use of cannabis especially for health reasons is not prohibited. In October 2018, the country passed an act that allows adults aged 18 years and over to grow cannabis at their homes for their personal uses. The act further stated that the maximum number of cannabis plants allowed per person were four subject to provincial and territorial restrictions. With many of first time growers not knowing where to buy the right strains, this saw the sprouting of many seed banks some of which do not live up to their claims.
Our List of Canadian Seed Banks
Quebec Cannabis Seeds(QBS)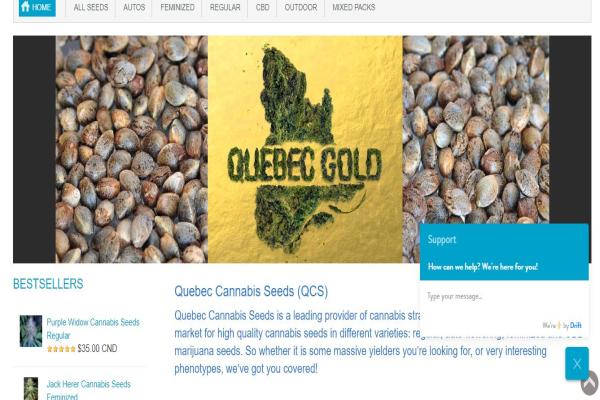 If you are looking for a seed bank you can trust for all WEED STRAINS, then it should be Quebec Cannabis Seed Bank. Opened in 2013, the seed bank breeds the best and most quality weed seedlings that attract growers fro, all over the world. The seed bank breeds and strains are resistant against many of the things that affect seeds such as diseases and pests.
Before the seed bank posts any of their strains online, they make sure that that the cannabis seeds go through thorough testing. The bank believes more in quality than quantity, which is the main reason they are a favourite with many weed growers. The seeds also come with limited editions, which allow buyers to get the best disease resistant seeds. Quebec Cannabis Seed Bank also develops hybrid seeds for particular pests and diseases.
This helps growers to get breeds that can grow well in areas prone to particular diseases. If you are a professional grower, you can order seeds in bulk and if you are a novice, you can order five seeds. Every week Quebec Cannabis Seed Bank offers its customers special discounts of 15 to 20 percent. This is only on their special treats of the week.
The cannabis seeds are however not cheap which is understandable because their quality seeds are unmatched. Another benefit that comes with ordering your seeds from Quebec cannabis seeds is that you get more than the actual order. Payment options for the seeds are through visa, cryptocurrency and money transfers. They ship their seeds worldwide with stealth shipping with no delays.
Crop King Seeds

Another distributor of high quality cannabis seeds is Crop King Seeds based in Canada. The seed bank supplies medical and non-medical weed seeds to the United Kingdom and Canadian distribution centres. These major distribution centres then ship the seeds to other centres all over the world depending on the rules and regulations of the countries they ship the seeds to.
The seed bank distributes all kinds of strains making it one of the top online seed banks in Canada and globally. The seed bank offers great value for their strains and always ensures that all their customers get maximum satisfaction from the seeds. They also offer guarantees on their deliveries and quantities.
The seed bank does not breed their own strains but get them from the country's top breeders. They have professional staffs that carry out research on all emerging strains from different breeders and negotiate with the same breeders for the most appropriate prices. This way, the seed bank customers get quality products at affordable prices. The seed banks customer service is easy to reach and very professional.
Anyone can reach them for 7 days a week from 10 am to 7 pm. you can also reach them via email to ask any questions you may have regarding shipment and the strains. The seed bank also has a very easy to use website that comes with a very attractive, organised and functional design. The easy organisation of the website allows you to narrow your strain search by expected yield, grow location, THC content, flavour, flowering time, plant height and effects among many others.
The website also has a section that shows all the current promotions, discounts, free seeds on offer and contests run by their breeders. You also get loyalty programs that allow you as the customer to accumulate loyalty points that earn you discounts. This helps to save money especially for frequent and repeat customers.
Crop King Seeds offers its customers different payment methods. you can choose to pay via credit cards either visa or MasterCard, international money orders and transfers for customers in USA and Canada, email transfers for Canadian customers, crypto currencies, MoneyGram or western union and cash. Out of all these, bitcoin is a huge contender for the top payment option for many weed seed buyers. This is because of its anonymity and low fees.
Crop King Seeds Bank is definitely a reliable and great seed bank to satisfy your need for quality seeds. It is also a big relief for growers that are in hard to ship areas.
Dr Seed Bank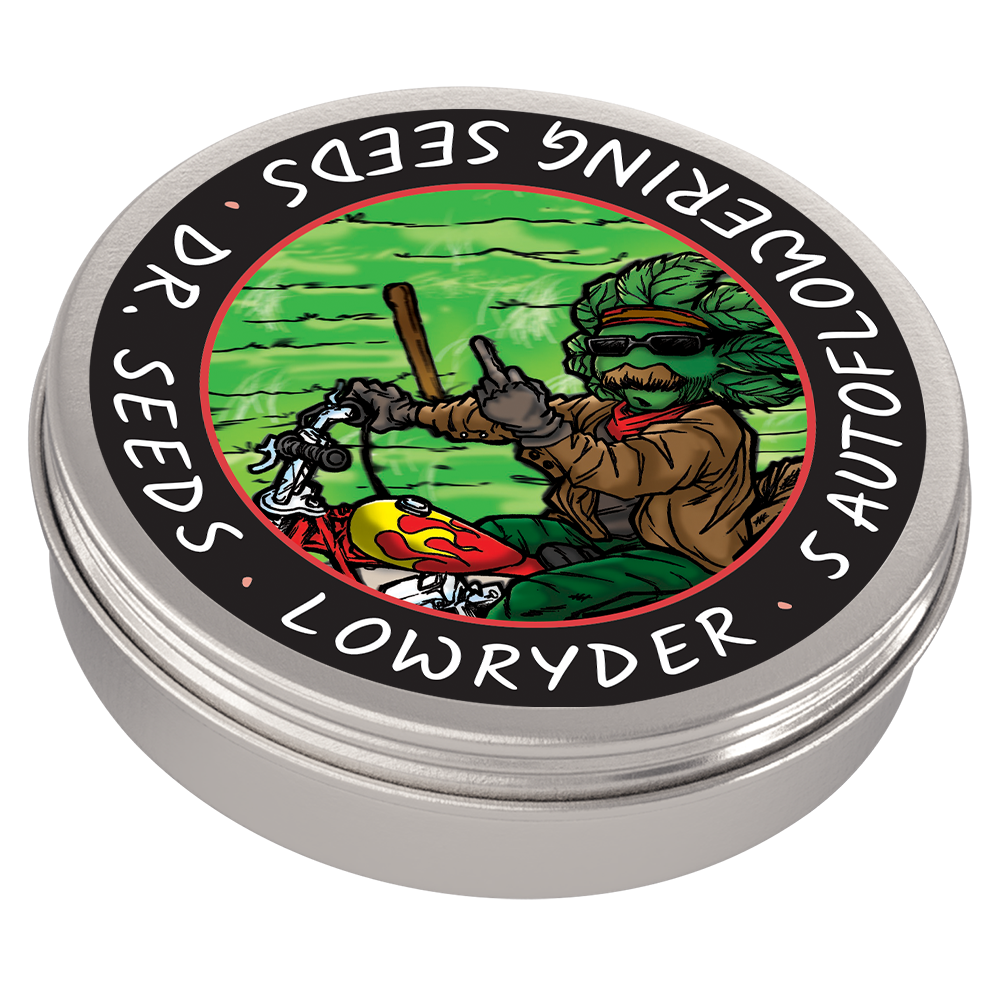 One advantage Canada has over very many other countries is that it is easier to get cannabis seeds here much easier than you would from other countries. This is mainly because many of the regions in Canada have regulations that allow the sale of medical and non-medical marijuana. The state has some of the best weed seed online sites though not allow of them have the most quality seeds. One of the other most reliable seed bank is DR Seed Bank.
This seed bank offers its customers authentic weed genetics with a wide selection of auto flowering seeds, feminized seeds, indoor and outdoor strains and others. The seed bank based in British Columbia has the best BUD marijuana seeds in the world. The seed bank uses organic hydroponic solutions to foster and creates mother weeds that have the ability to produce the best cannabis seeds.
The seed bank supplies seeds to places all over Canada, USA, Australia and the United Kingdom. The distribution centres in these countries then ship the seeds to other places the entire world. the seed bank mostly focuses on selling their seeds wholesale but they also sell at retail especially for new time growers. the seeds come in three different sets, which give you a wider chance of receiving good quality seeds with high yields.  The payment schedules are via credit cards such as visa and merchant card, etransfer, bitcoin and bank transfers.
How to Distinguish Between a Legit Seed Bank and a Fake One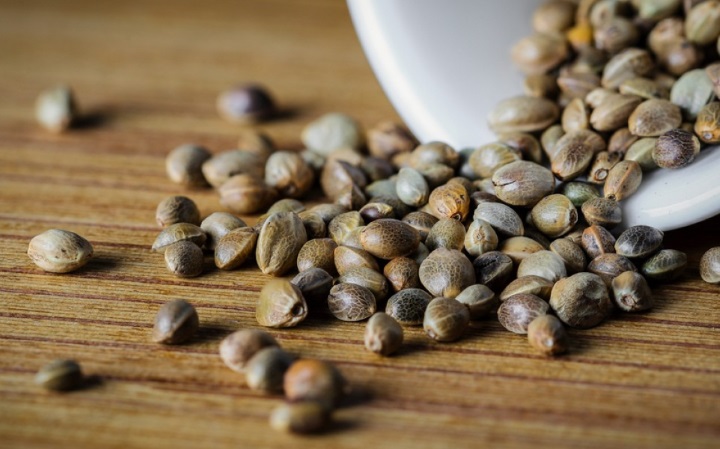 With more and more countries legalising the use of marijuana, the number of growers also keeps going up. Many people now prefer to grow their own weed rather than buy low quality products. The high demand for weed seeds has also seen the opening of many online sites claiming to sell quality seeds. Many of these online sites are scammers out to make a quick buck from unsuspecting customers.
The sites look to attractive and inviting anyone to question their legitimacy. before buying any seeds from any site, you have to make sure you are dealing with a legit seed bank. below are some of the tips to help you from online weed seed scammers.
Carry Out Enough Research and Read Reviews
The best way to know the most legit seed banks is by carrying out a thorough research on the one you choose online. you can do this in different ways. First, you can ask people that you know have a longer period of cultivating weed with good quality results or you can read online reviews from people that have bought seeds from the banks in the past.
Once you read the reviews, compare the complaints with the good points concerning quality of the seeds, customer care service, modes of shipment and payment, ties it takes for the seeds to arrive to their destinations and everything else you want to know.
Get all the details about your preferred strain(s)
Before you go online to search for a seed bank, it is important to know what strain you want. Knowing what you want gives you less chances of scammers getting to you. This is because in many scammers, a scammer's motive is only to make quick money and rarely will they carry out intensive research on what they are selling.
You can catch them off-guard by asking questions about the strain you want to buy and compare the answers they give you versus what you already know. Also, check the labelling of the seed and the packaging to ensure that the information on them is correct. compare the photos you have of the strain you want to purchase with the ones they have of the same strain. to understand the strains even more, check out websites that give detailed information about different cannabis strains in the market.
Give attention to the frequently asked questions pages of the seed banks
When you are choosing the best seed bank, do not settle for the first one that someone recommends to you. choose another two or through and go through their websites thoroughly. the particular page to focus more on is the FAQ page or section to check out how well and thorough they are to their customers in answering questions.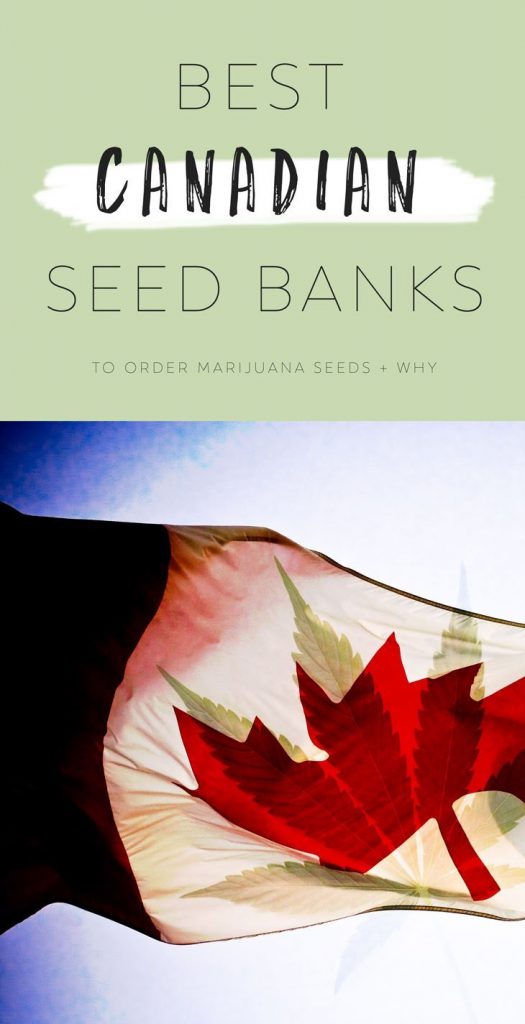 This will explain how dedicated the seed banks are in terms of service delivery and quality, a seed bank that does not answer questions exhaustively is not worth buying from because it will most probably disappoint you. When you are checking the sections FAQ, also ensure that the answers given are original and not copied from another competing company.
Learn about the policies of the site, the guarantees they have if the product gets to you in a damaged state or what they do if you do not receive your order in time. All these are very important if you have to get quality and high yielding strains.
Learn how you can contact the seed bank
Knowing how to contact the seed bank is very important especially if you have any questions to ask concerning the strains, shipment and other things. This is very important especially when you change your personal information and address. You need to know who to contact in order to give out your new details for deliveries. The contact of the seed bank should have all the contact information including the phone number, email address and the actual physical address for their headquarters.
It would also be more helpful if the site gives the contacts of their main distributors. If they have any social media platforms, such as a twitter account, Facebook page, instagram, LinkedIn and more, they should indicate on their information details. They should also indicate what deals and discounts they offer their customers that reach out to them through their social media platforms for more encouragement and transparency.
Mode of payments
It is very important for the seed bank you choose to go with to have clear indications of their modes of payments. Many of the seed banks today have cryptocurrency as one of the payment options. Though bitcoin is a popular mode of payment currently used by many people all over the world, you also have to be wary because online sites use cryptocurrency to fish for information from unsuspecting customers.
You may give information that you hold dear to scammers who might use the same to freeze you up. if you are not comfortable with using cryptocurrency as a payment option, go with a seed bank that takes other options that you are sure of.
Delivery options
Some of the most reliable Canadian seed banks offer Stealth Deliveries. This is a company with a good reputation and one, which ships goods everywhere in the world. Though Stealth Deliveries is not free, many breeders prefer it to other delivery companies. They would rather pay more but have confidence that whatever they send out will reach their customers in good condition.
Stealth Deliveries is also very private as they use unmarked packages and therefore no one will know that you are receiving weed seeds. this is great news especially in places where there are stiff regulations concerning the growing and usage of weed. Stealth Deliveries also has options for storing the seeds to preserve them for viability and freshness. if the seed bank you choose uses a different delivery service, make sure that it is worth using.
Tracking your orders
Reliable seed banks companies provide package-tracking numbers to all their customers. after paying for their purchases, the seed bank company sends a confirmation email together with the package tracking number to the customer. A tracking number facilitates easier tracking of the shipment and is proof that the seed bank company lives to its word of providing legit and quality services to all their customers.
If the seed bank uses a courier service for their deliveries, locate the tracking information from their website. You also have to note that local deliveries get to the customers faster than overseas deliveries and you should therefore have patience if you are not a local buyer.
Physical stores
Seed banks with physical addresses are a sure way to convince you that they are legit. their processing of the orders is also faster because instead of waiting for deliveries, you can collect your seeds from the store.
All the above are ways to find out if the seed bank you are choosing for your supply is legit. If you do not want to go with any of the seed banks because you have trust issues, then the only other option is to plant your own seeds. This will save you from online scammers, shipment deliveries, intermediaries and many more. you may even save more money because you can grow as many seeds as you wish for future cycles. This however is not a simple thing to do because to grow your own seeds, you might have to go back to a seed bank and the whole cycle.
Wrapping it up
The three seed banks are reliable, legit and they have a range of customers from all over the world. They sell quality strains that people trust and you can tell that they are good by the reviews and positive vibes from customers. Be smart when choosing a seed bank to avoid scammers.
It is always wiser and better to stay safe, shop wisely and review all the online banks before placing your order. If you choose your seed bank, read the steps of How to Grow Marijuana from the Seedling Stage to the Drying and Curing Phases from our earlier articles in order to become the best weed grower.