Buying quality marijuana seedlings is very important for all weed growers because it determines the quantity and quality of the final product. Some of the growers get their seeds from other growers while others get theirs from seed banks. Getting seedlings from seed banks is always the best option because you get the option of choosing from a variety of strains.
While there are several seed banks that offer quality seedlings to weed farmers, not all those that claim to be good are as good. In this article, we look at one of the oldest seed banks in the market. ATTITUDE SEEDS claims to be the largest seeds superstore in the world. It is not that easy to confirm this claim but we can assure you that it is a superstore that gives the other seed banks a run for their money.
Best Seed Banks Article On 12- 2023
Attitude Seed Bank Reviews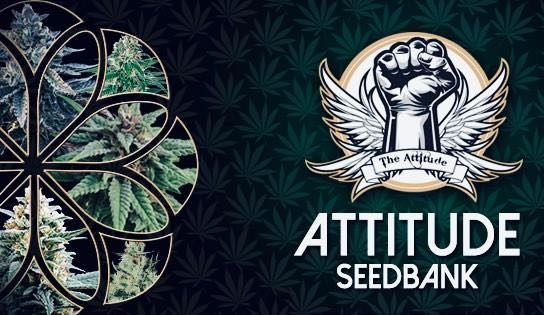 One of the things that strike you about Attitude Seeds is that their superstore stocks a wide range of seed strains as compared to many other seed banks in the market the seeds are from major breeders and the superstore offers a variety of weed accessories and apparel. The only thing that you will not find on the Attitude Seeds superstore is probably weed growing equipment and materials. The seed bank also sources its seeds from many parts of the world and they ship the same all over the world.
History
Based in the UK, Attitude Seeds are one of the largest online suppliers of weed seed strains. However, not much of the banks history is out there unlike many other banks that have whole pages dedicated to their history. The mystery is as intriguing as the success of the seed bank. What we know though is that besides being the largest seed bank in the word, and having been in the business for over a decade, it has won several awards over the years. They hold the finest cannabis cup winners for instance and other awards.
What Separates Attitude Seed from the Rest
One of the factors that make attitude seed stand out from the rest is their wide selection of highly quality seed strains. The bank is like a one stop store for all seed varieties, which is an opportunity you do not find in many other seed banks. This however does not mean that everyone that visits the online store hails them as the best.
Reviews vary between those that give the store high rates and those that think the seed bank needs to go back to the drawing board and do better with their services, the variety of seeds in the superstore come from different breeders selected from across the globe. Some of these breeders are reputable with brand names known all across the world while others are less known brands.
This mixture of reputable and less known brands could sometimes lead to an infiltration of some bad products. Some of the customers may have been unlucky to buy the bad breeds considering that the store sells almost all varieties of strains. Though this is expected of a large store the magnitude of attitude seeds, it is wise to learn the history of every seed strain you are buying to avoid any disappointments and bad reviews.
This is mainly because with attitude seeds, anything goes and they have both top of the line seeds and bottom of the barrel seed bargains. As fun as it is to fill your basket with the rich variety of seed strains on offer at the bank, you need to know what you are buying by having a thorough background of the strains before you make that purchase from attitude seeds.
Attitude Seeds website is also one off the most detailed sites you will find online on the website, the superstore gives all the offers they have on different strains on their blog and give all the information you require for discrete shipping of the products. In the website, you also get all the current promotions, information on all the seeds in the store and the latest deals.
The seed bank prices their seeds in pounds and they offer very competitive prices. Considering that they have a large number of buyers that pay in dollars, this is sometimes confusing which is why it is always wise to check the current exchange rates before ordering the seeds.
Majority of the seeds cost $10, which conforms to the market prices. The seed bank also accepts cryptocurrencies, which is a discrete mode of payment and a factor that makes it stand out from some seed banks that do not accept crypto.
Attitude Seeds Customer Service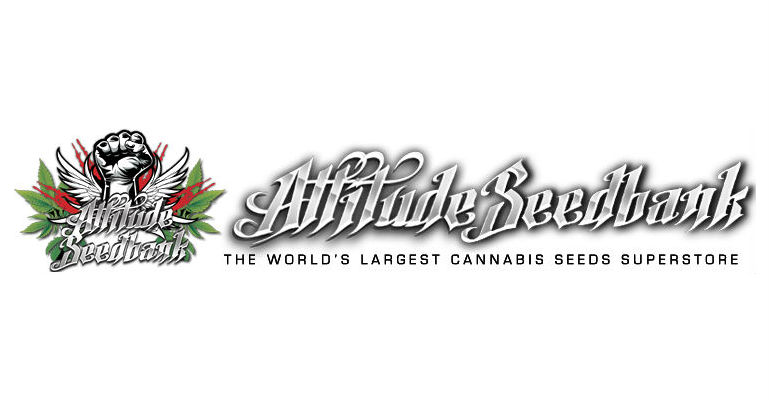 One of the other things that make Attitude Seeds one of the best seed banks is because you can reach the in many different ways. UK customers can call them using a number specifically set aside for them or use their other international numbers. The international numbers are available to other customers from across the world.
You can also reach the seed bank via email at info@theattitudeseedbank or sales@theattitudeseedbank.
Other than sending an email or directly contacting them via phone, you can also reach out to the tea at the seed bank by filling out a contact form on their page. The details you fill on the contact form ate your name, email address, a short description of your experience and what you are looking for.
If you choose not to use any of these modes of communication, you can send a snail mail to the seed banks physical address, on their websites contact page. The customer service at the seed bank is very apt and responds to queries within the first 24 hours of business.
The team, made up of helpful, friendly staff, knows helps with certain issues regarding quality of the seeds, time it takes to germinate, and methods that are best for the process and much more. If you are one of the unlucky growers that end up with bad seeds that have low germination, the staff cannot help you out, as they will blame it on the breeder and not the store.
Attitude Seeds does not take much responsibility for spoilt seeds, which is the reason, why it is extremely necessary to carry out enough research on the seed strain you want to buy before the actual purchase.
Read Next: When and How to Harvest Weed
Payment Methods
If you are within the United Kingdom, Attitude Seeds accepts credit cards, debit cards, money orders, postal orders and credit cards. You can also buy your seeds using a personal cheque but you will have to accept the seed banks condition of waiting for a holding period of two week before receiving your purchase until the cheque clears.
If you are an international customer, you can make your purchases using cash, prepaid visa card, prepaid gift cards and bitcoin or any other internationally registered cryptocurrency. Unlike many other seed banks, Attitude Seeds does not accept MasterCard and PayPal payment services. The seed bank uses SagePay in the processing of debit and credit card payments.
You can also view the prices in your local currency but upon checkout of the product, you will pay in British pounds.
Shipping
Another thing that sets Attitude Seeds part from many other seed banks is that they offer shipping options to many countries all over the world. The deliveries however come with certain conditions depending on your country of origin. Shipping methods also vary giving you a wider option to choose from.
Some of the shipping options are removal of the packaging of the original breeder, adding stealth items to the package such as a cap, t-shirt, mug, wallet and other items for merchandising and crush proofing the packaging to avoid any damages to the seeds while they are on transit. If in case you want additional stealth merchandise with your package, Attitude Seeds reships the order without any charges in case of an interception during transit.
They call this guaranteed shipping option and it is non-refundable. Packaging method is plain with only the address of the recipient on one side of the packaging and a return address on the other side of the parcel. If you want to track the parcel, Attitude Seeds issues you with a tracking number immediately after dispatch.
Should you order your seeds online, the seed bank sends you an email confirming your seed placement. It also sends another email that notifies you of the shipment after dispatch. The second email also contains the dispatch number. The same goes with any order made by phone. After payment of the amount required, ask for the tracking number.
In some instances, buyers in Airsure and Non-Airsure countries may require to sign for the packages after receipt. This however does not include packages sent through the post office. Attitude Seeds processes all orders within three days after receiving the payments. For UK customers, the packages take between one and four days to reach them while it takes anything from seven to ten working days for packages to reach international customers.
If you are in the UK and your order is still not in within the first 15 days, you should contact the Attitude Seeds customer care for clarification. If you are an international customer and your order is not shipped to you within twenty-one working days, you should do the same. If the seed bank does not track your delivery, it is important to note that they do not take any responsibility for the mess.
Returns
If you want to return your package, you can only do so if you do not tamper with the package. The seed bank only accepts unopened returns. They also replace faulty and damaged products if you send them back in their original state within three months after receipt. All return shipping costs are the responsibility of the buyer and not attitude seeds.
Attitude Seed Strain Reviews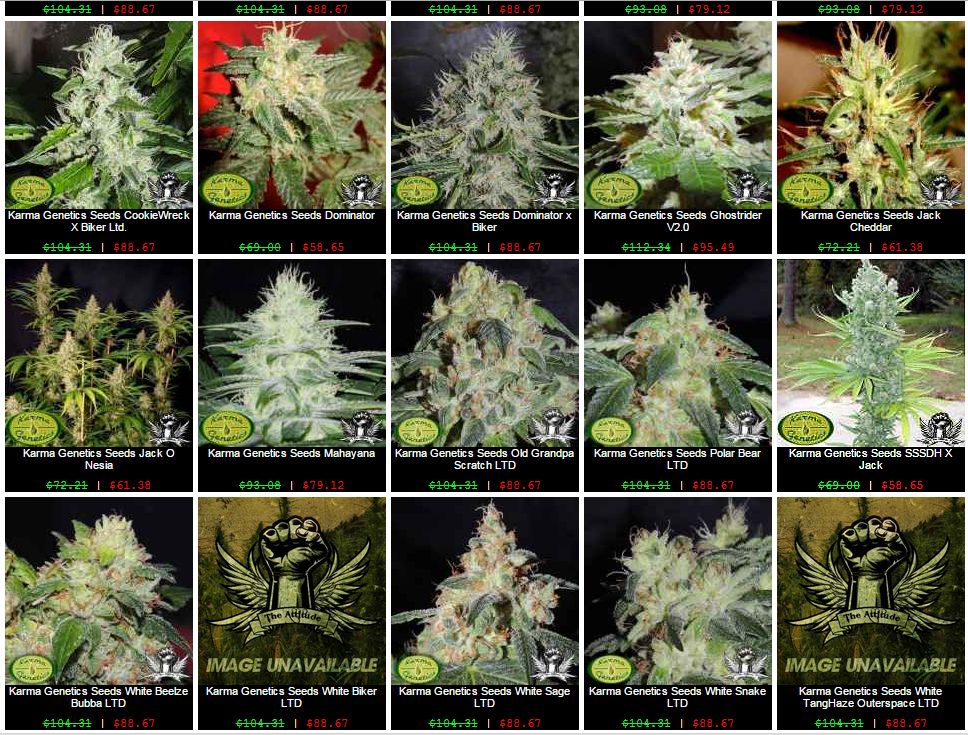 The top ten strains in Attitude Seeds superstore include
G13 Land Pineapple Express
Barneys Farm Critical Kush
Dinafem White Widow
Green House Super Lemon Haze
Rare Darkness Ghost Train Haze #1
DNA Genetics Holy Grail Kush
Barneys Farm Seeds Cookie Kush
HSO Blue Dream
Brother Grimm Seeds Cinderella 99
Cali Connection Girl Scout Cookies
The Top Recommendations By Attitude Seed bank Include
Bomb Seed Gorilla Bomb
Cali Connection 818 Headband
The Plug Seed bank Baklava
Reserve Priveda Kosher Kush
Green House Seeds Sweet Valley Kush
Sensi Seeds Afghan #1
G13 Labs Blue OG
Dutch Passion Seeds Glueberry OG
Sweet Seeds Auto Dark Devil
Green House Seeds Kalashnikove
Attitude Seeds – Purple Bud Regular Cannabis Seeds By Seedsman Seeds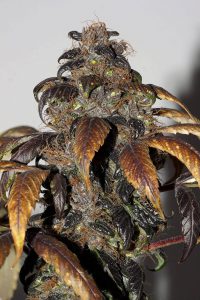 Brief summary
Origin is Oregon State
Easy to cultivate
Takes 63 days to its flowering phase
Grows both indoors and outdoors
Medium height
Dominant strain is sativa
Regular sex
Skunk genetics
Seedsman is a reputable breeder of high quality strains. Purple Bud is a highly sativa dominant strain and harvests in 9 weeks. The origin of the strain is Oregon USA and it does well both indoors and outdoors, the original genetics of the strain is skunk and it comes with high THC levels.
Very little is known of the CBD levels of the strain. Just as the purple colour of the strain is interesting, so are the tastes of the buds and the amazing aroma with a fruity flavour. Because of the high THC levels, the strain gives very effective cerebral highs that are perfect for having a relaxing time both indoors and outdoors. You can get this strain from attitude seed bank at very affordable prices.
Attitude Seeds – White Widow Auto Feminised Marijuana Seeds By Seedsman Seeds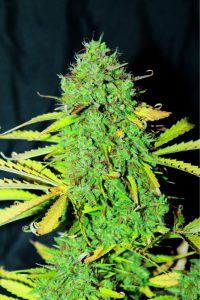 Brief summary
Easy to grow
Compact size
Cross breed of two high quality flying genetics
Perfect for growing in terraces and balconies
Helps to relieve stress
Alleviates insomnia and lack of appetite
Dominant strain is indica
Produces dense buds
Average yielder
Resinous
Has a floral, fresh, and fruity aroma
Has a hint of fresh flowers and citrus scents
High THC levels
Ideal for recreational users
Takes 80 days from germination to flowering
White Widow Marijuana Seeds are some of the most popular feminised strains in the market. The seed is an auto flowering strain from a cross of two quality genetics. The plan itself is compact and grows well in enclosed spaces, terraces and balconies. The most prominent genetic strain is indica, which gives it many benefits that include stress relief, alleviating lack of appetite and insomnia. The indica shaped plant has a small and vigorous structure.
On maturity, the auto flowering strain produces a thick and large cola with many dense buds surrounding the branches. The yields from the strain are average and the crop takes 80 days from germination to the flowering stage. The highly indica dominant strain also has a very appealing aroma which is a mixture of floral, fruity and freshness it also has a citrus and fresh flowers scent. White shadow strain has very high levels of THC and low CBD levels.
This makes it perfect for recreational users rather than those seeking medical benefits. The relaxing effects that users get from using this strain are immense. For those looking for discrete cannabis that is easy to handle, this strain is definitely one of the best. You can choose to plant the strain indoors or outdoors, for those growing it outdoors, the crop loves a humid climate with short summer seasons.
For indoors, make sure to allow a light cycle of 20/4 wit led lights of 400 to 600 watts. You can get this highly acclaimed strain from Seedsman seeds at attitude seed bank at an affordable price.
Attitude Seeds – Gipsy Haze From Eva Seeds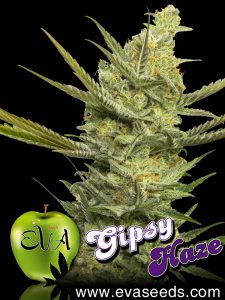 Brief summary
Sativa dominant strain
High THC levels
Produces dense buds with high resin
Low CBD levels
Helps to relieve pain
Scents of lemon, incense and mango
Sweet lime tones flavor
Flowers in eight or nine weeks indoors
Yields are high
Jack Herer, Black Domina and Space Bomb Genetics
Gypsy Haze feminised seeds from Eva Seeds has its genetics from Jack Herer, Black Domina and Space Bomb. The dominant sativa strain yield high and features dense buds with high levels of resin. The THC levels are high making it one of the best strains for recreational users. The hybrid vigour in this strain is very strong and it is a great pain reliever.
Other characteristics of the effects from this strain are laughter, energy, enhancing the mood, easing pain and relaxation effects. It has an intense perfume with the scents of lemon, incense and mango. The sweet lime tomes of the strain give it the perfect flavour. Gypsy Haze grows in eight to nine weeks indoors. The expected yield after harvesting is high. You can also grow the crop outdoors. This strain is available at Attitude Seeds at affordable prices.
Attitude Seeds – Sin TRA Bajo Auto Feminised Seeds from Seedsman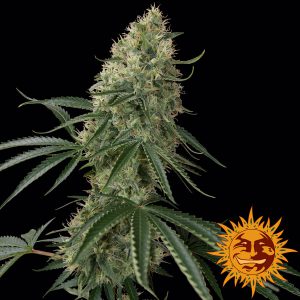 Brief summary
A cross between Afghan Mazar and Lowryder #1
Spanish name meaning without work
Indica dominant
Short in size
Takes eight weeks to grow
High yields
High THC levels
Low CBD levels
Sweet toffee aroma
One of the most effortless strains to grow is Sin TRA Bajo feminised seeds. The word itself is Spanish for without work. The strain is an indica dominant and a cross between Mazar indica and Lowryder #1. It is short and grows to a maximum of 65 centimetres.
Indoors, this strain takes 8 weeks to harvest time and the yields are high, the THC levels of the strain range between 15 and 20 percent while the CBD levels are below 2 percent. The buds are dense and the strain has a sweet toffee aroma that is appealing to the users. T
he breeder of this indica dominant strain is Barney's Farm Seeds and you can get the same at Attitude Seeds at very affordable prices.
DNA Genetic Seeds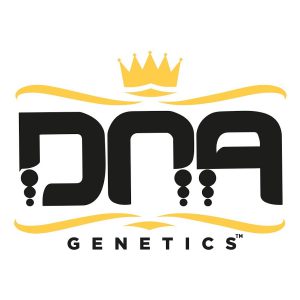 Brief summary
Top quality breeder
Uses experimentation methods to determine the best strains
Won several awards
Many years of experience
DNA Genetic Seeds is popular among many seed banks from across the world because of the quality of their strains. Many cannabis growers looking for quality and high yielding strains chooses DNA seeds as their top priority strains. With over ten years of experience, the breeder has several top awards to their name and they breed a variety of strains.
Some of the most popular strains are LA Confidential, Cannalope Kush, Cannalope Haze and Chocolope among many others. All their strains go through research work and experimentation before they find their way to the shelves and to the grow tents. You can get all DNA Genetics Cannabis Seeds from Attitude Seeds at affordable prices.
Wrapping it up
Attitude Seed Bank definitely gives you the best options in the market for choosing whatever kind of strain you want. You however have to know what you want by carrying out a thorough research beforehand to find out the name and reputation of the breeder. This is because not all breeders have the same quality of strains and attitude seeds does not choose who to buy from.
The promotional discounts of the seed bank are great and their prices are affordable as compared to many other seed banks in the market. What is even better is that they ship their products to almost every part of the world.