One of the hardest things for marijuana growers to do is to find legit seeds in the market.  Finding the best is important because the final yield will depend on the originality and quality of the seeds. Some growers get seeds from other growers while others go to the internet and get the seeds from whoever is offering them.
The problem comes in when you realise that what you bought is of very low quality. If you get low quality seeds, you will end up with either no weed to show for your efforts or have very low yields. If you want legit and quality seeds as a weed grower, you should buy the seeds from reputable and reliable seed banks.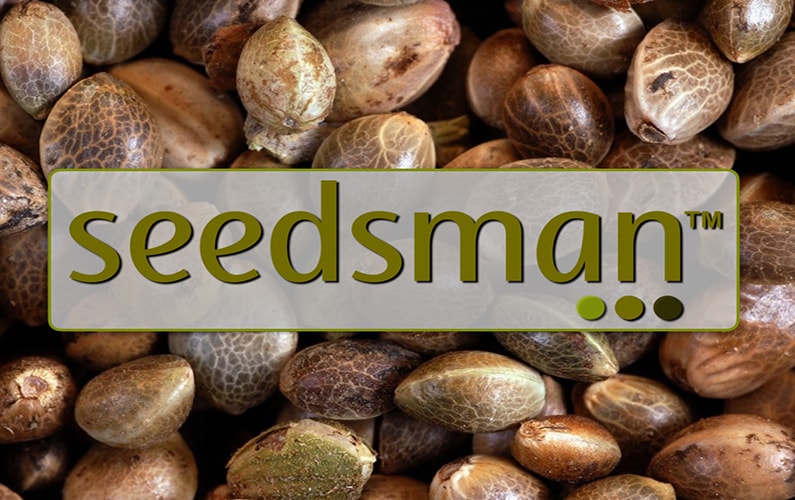 It is easy to find out about the most popular seed banks by carrying out enough research and reading the reviews. In this article, we give you a detailed review of one of the best seed banks in the market. SEEDSMAN seed bank is considered one of the best online seed suppliers in the world. Read on to find out why.
Best Seed Banks Article On 12- 2023
Seedsman Seeds Bank Review
There are so many reasons why Seedsman is a reliable and reputable seed bank. it is a worthy supplier that you can put your faith in because the firm delivers reliable and quality seeds, the seeds you get from Seedsman not only transform your weed into potent end products but they give you large yields.
Other worthy seed banks that are an alternative to Seedsman are, MSNL SEED BANK and ATTITUDE SEEDS among others. Below is a review to help you into considering Seedsman as your top weed strain supplier.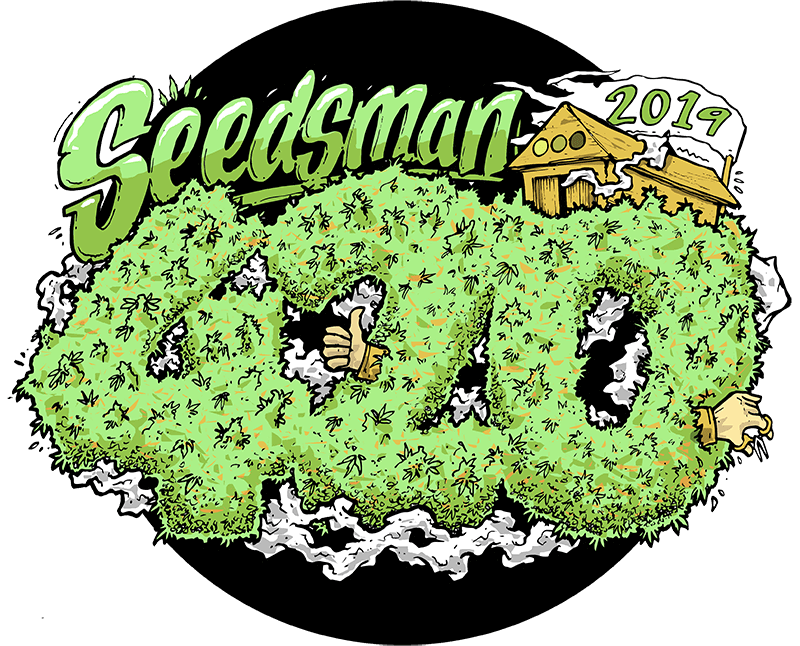 History
Seedsman started its operation in 2003 and ever since it started the business of selling seed strains, it has risen to be among the top seed banks in the world. The British seed bank started its operations by carrying out genetic research o preserved cannabis seeds. This mission did not stop after the first years but continues to date.
The firm provides its customers with genetically viable seeds that are of the highest quality. The gene pool of the seed strains is diverse which helps in producing plants that are resistant to pests and diseases. Seedsman believes that one day every part of the world will legalise weed cultivation and the large number of emerging growers will benefit from preserved genetically viable weed strains.
The firm further encourages marijuana enthusiasts to collect and preserve their seeds for a day when legalisation will take effect in countries where it is not. Seedsman also uses part of the profit it gets from selling the strains to help in speeding up weed legalization processes both abroad and in the UK. This they do by sending some of their representatives to trade shows across the world with the intention of drawing awareness to legalising the use and cultivation of cannabis.
What Makes Seedsman Stand Out
If you are looking for a go to place for the best quality strains, Seedsman should be on top of the list because its reputation supersedes that of many other seed banks. The firm stocks over 150 brands of different strains. The huge selection from this online superstore is so large that there is a saying among weed growers that if you cannot get it at Seedsman, you probably cannot get it anywhere else.


Seedsman is therefore a place we would highly recommend as the first stop if you were looking for any particular strain. It is also the last place to look if you need a strain that you cannot find anywhere else. The vast collection of seeds includes different popular brands in the market. The firm stocks as many seeds as they possibly can from all the top brands. The list of what they stock is ling but some of the most popular are;
Royal Queen Seeds
Sensi Seeds
Soma Seeds
Serious Seeds
Cali Connections
DNA Genetics
Buddha Seeds
Dinafem Seeds
Dutch Passion
TH Seeds
Paradise Seeds
Greenhouse Co and Moxie Seeds
CBD Crew
This is only a fraction of what the seed bank stocks but there are many more brands. Quality of the seed strains vary from brand to brand which means that the variety you get from one brand may be completely different from that of another brand. It is therefore important to also research on other brands before you purchase the seeds in order to ensure that what you are buying is the best.
Customer Service
Not every online experience is good. Some firms have the poorest customer services, which is one of the things that discourage people from doing online shopping. With Seedsman, you do not have to worry about that because their customer services are great. The support they give their customers is unmatched and high superior through their website Seedsman.com. You can contact the customer service easily if you have any problems with your order before and after receiving it.
The firm has contact options through either phone or email. They respond to all queries and inquiries or order placements within the first 48 hours after contact. Seedsman also has a well-designed website that is very easy and straightforward to navigate even for newbies. Unlike many other websites where you come across many ads, with Seedsman.com, you will not those kinds of distractions.
The seeds are categorised as feminised, regular, high THC content, medical and auto flowering. This is especially good for those that know exactly what they want because all they do is click on the category they want and find the strains they are looking for. The effectiveness and simplicity of the website saves users a lot of time. Some of the most popular strains are
Purple Kush
White Cookies
Dark Angel
Candy Cane
Crown Royale
Dwarf Low Flyer
Green Crack
THC Snow
Purple Power
Blue Dream
Big Bud
Headband OG
Mango
Granddaddy OG
The Snow
White Widow Max
Blueberry
NYC Diesel
Jack Herer
Golden Nugget
Hash Plant
Super Sour Berry
Super Lemon Diesel
Read Next:Gorilla Glue Weed Strain Reviews
Payment Options
Another thing that sets Seedsman apart from many other seed banks is the wide range of payment options. Unlike many online shops that make it almost impossible to make your payment transactions go through, you do not have to worry about that with Seedsman. The payment options the seed bank offers are
Cash payments in British pounds, euro and us dollars
Bank transfers
Debit and credit cards
Visa credit
Bitcoin and other widely used cryptocurrencies
Postal orders
Over the phone card payments
iDeal
check
Sofort
discounts and promotions
When you check Seedsman website, you will see all the offers and promotions they have on some of the strains or on the amount that you spend on your seeds. They run a permanent program that gives discounts on how much you order.
If you spend 150 pounds, you get a 5% discount. Any orders above 250 pound give out a 10% discount and 15% on orders above 350 pounds. For orders above 450 pounds, you get a 20% discount. If you are buying in bulk, you make huge savings. If you are within Europe and you spend 80 pounds and above, you get free shipping. With every order, customers also get eight free seeds.
Shipping
Seedsman ships their seed strains to every part of the world. The most common method of shipping is stealth that ensures that you get your seeds securely. The weight and size of your order determine the delivery costs. The firm also provides tracking option that they send through the email address you give them.
All orders leave the store in one to three working days to arrive in European countries within two weeks or less. Orders going abroad take a maximum of twenty-five working days. Packages are shipped as DVD cases, their original packaging or as other varying stealth packages. The packages are discrete with only your name and address written on the envelope.
You do not have to worry about anyone discovering where the package is from because there are no promotional texts or the company's logo on the package.
Returns
The firms return policy is also one of the best in the market. If you are not happy with your purchase, you can return it for full money back refund within 90 days. This however will depend on whether the item you purchased is unused and still new. All you need to do if you find yourself in a situation where you want to return your purchase is contact the customer care team with your explanation.
From there, the team will advise you on how to proceed with the return. If the package arrives in a damaged state, you are advised to contact the company within 14 days after receiving in order to arrange for another package or a full refund.
Loyalty Program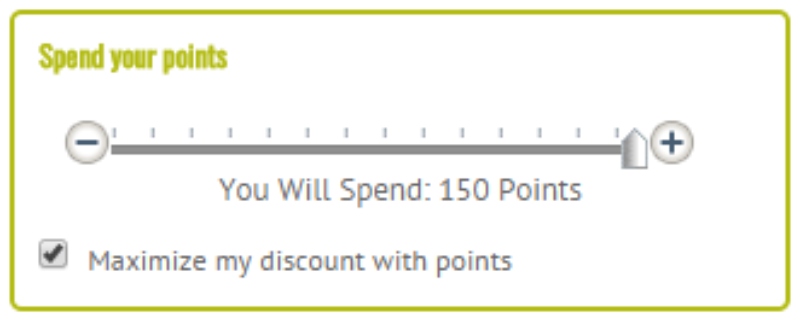 Another thing that sets Seedsman apart is their effective loyalty program. Every time you purchase seeds, you accumulate loyalty points that you van later use for discounts or for purchasing free seeds. If you get a spoilt package or you find out that you did not get the correct number of seeds, the company can reimburse you with loyalty points instead of a refund or a replacement.
Other ways to accumulate loyalty points are by encouraging friends purchase Seedsman see and placing more orders. You can also get loyalty points from subscribing to the company's newsletter, writing reviews about the strains and the company and making that first seed strain order.
On your birthday, Seedsman gives you 100 points that go into building your loyalty record. Once you get 50 loyalty points, you get one euro off your next order. This aspect is very encouraging to many users and it has seen many of them opt to shop with Seedsman more than they do with other seed banks.
Customer Reviews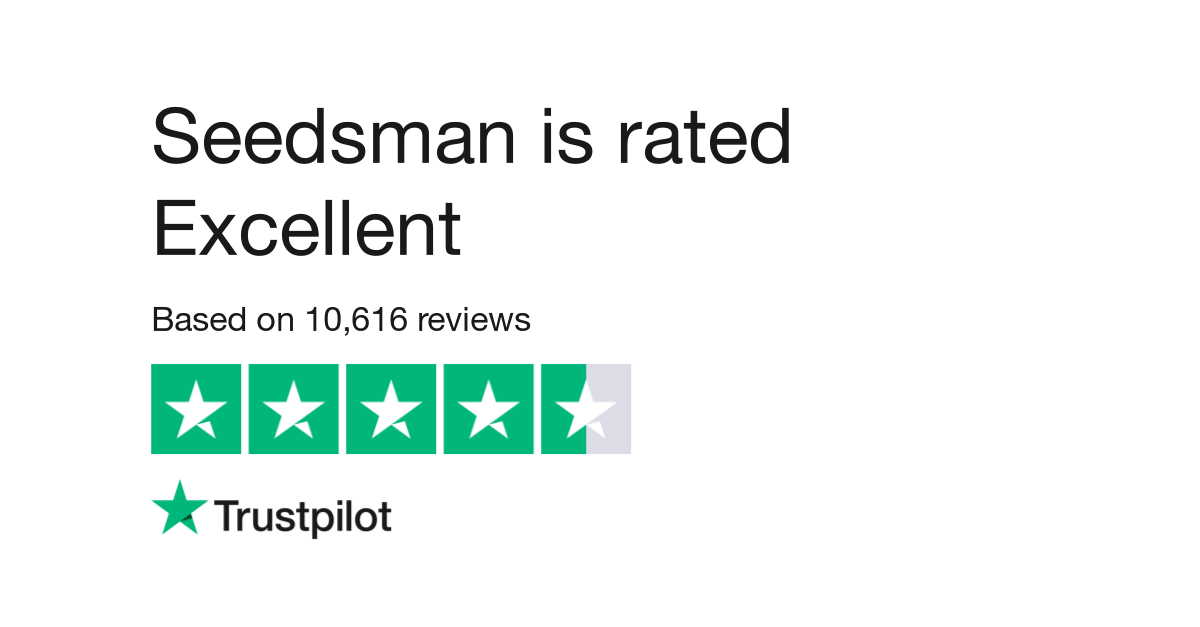 Seedsman seeds are a great seed strain provider and we would gladly recommend to anyone that wants quality and reliability. Majority of the customers gave the seed bank a star rating of 5 out of five. This shows that the satisfaction they get from this online store is superb.
Austin P gave the seed bank 5 stars and said, "The deal I got was great. I have nothing bad to say about Seedsman only thy have great deals and I will buy seeds again from this company"
Another happy customer by the Luke M bought Blueberry Feminised Seeds from Seedsman and had this to say;
"Excellent outdoor for colder climates, very hearty strain and quite easy to make these ladies happy and they certainly reward. With all these new hybrids, this old strain will hold its own with the best. Well worth investing some love into this strain. DJ Short made it right and I salute him. Thank you Seedsman for keeping the classics alive"
Jersey Strong also gave the seed bank 5 stars and had this to say,
"Have ordered 5 different times now from Seedsman. Always great survive and fast delivery. I have always gottten my packages when scheduled. I also like the updates on out of stock items. All the different strains have been top notch and any problems i had with seeds not popping were because i was a newbie, but all the fem seeds and auto flowers i have had 100% germination rate with"
Bianca Scott from Australia also gave the seed bank a five star review and had this to say,
"Fast delivery to Australia, all of the seeds were successfully grown. Thanks Seedsman"
Wrapping it up
If the above customer reviews are to go by, we can all agree that Seedsman seeds are your go to place for the most reliable and quality seed strains. After all what every customer wants is to have a stress free growing session and to see, their seeds pop up well to grow into healthy crops that will give them plenty of quality yields.
Seedsman has everything good going for them which includes one of the largest selection of seed strains and brands, a simple easy to navigate website, a great loyalty program, different payment options, numerous discounts and promotions, great customer service care and much more. It is a worthy competitor when it comes to excellence.