Every weed grower aims at getting the best out of their crops. One of the things all the farmers want is to have high and quality yields. One way of achieving this is by ensuring that the weed crops grow to have big buds because the bigger the buds, the more the yield. Growing the crops indoors is also another thing that many of the growers enjoy as they can easily monitor the growth rate of the crops.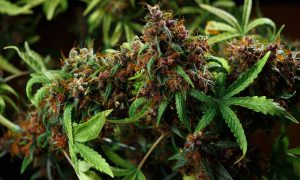 It takes dedication and using all the right products if you want to harvest big buds. In this article, we take you through the guidelines to follow if you want large yields. Read on to find out HOW TO GROW BIG BUDS INDOORS.
Guidelines to Growing Big Buds Indoors
The one good thing about growing weed indoors is that you can do it irrespective of the season. This is unlike outdoor growing where you can only plat the weed when the weather is favourable. This however does not mean that growing indoors is all-smooth and without any complications.
It is actually more strenuous to grow weed indoors than it is to do so outdoors. This is because when you are growing indoors, you need to have more requirements that you do not need if you are growing the weed outdoors. Through these simple guidelines, you can harvest the largest buds of weed that you will ever get from your indoor crops.
Look for the most appropriate grow space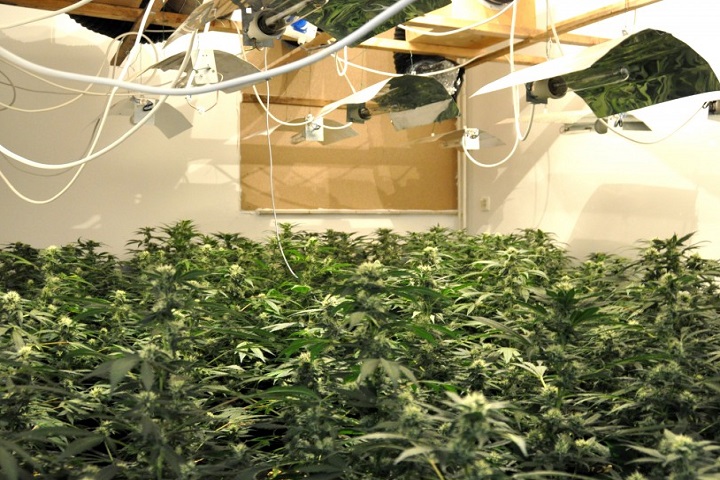 The first step is to choose the right location or grow space for your indoor growing activity. People choose different growing spaces depending on what is convenient for them. The things to consider when choosing the grow space is the number of crops you are planting, how tall the crops grow and the space you need in between each crop.
You also need to have enough space to set up all the other growing mediums such as lighting, humidifiers, reflective materials, watering systems and more. Many indoor weed growers prefer to use GROW TENTS because of their convenience. You should also ensure that you choose a grow space that will offer you enough discretion especially if you are worried about the aroma of the weed seeping out.
Read Next: How To Setup A Low Budget Grow Room
This however is something you can take care of by using a reliable ventilation and air filter system. To help you choose the right size of the grow tent, you should know that one crop of weed will require about a square foot of space for good and efficient growth. The bigger the space the better chances you have of growing taller and wider crops. Some of the best grow tents in the market include VIVOSUN, Topolite and CoolGrows among many others.
Bestseller No. 1
MELONFARM 2x2 Grow Tent 24"x24"x48''Reflective 600D Mylar Hydroponic with Observation Window, Floor Tray and Tool Bag for Indoor Plant Growing
✔[HIGHLY REFLECTIVE INTERIOR]: The MELONFARM grow tent uses 100% highly reflective waterproof mylar lining to assist your indoor growing light fixtures and equipment. Increase the intensity of your grow lights and retain heat to keep your grow room at the right temperature for your plants to thrive.
✔[EXTRA-THICK CANVAS]: 600D canvas is is tear proof and double stitched for perfect light blocking. The thick tent material reinforced by the metal poles ensures security and stability. Prevent odors from leaking out.
✔[EASY OBSERVATION]: The observation window makes it easy to peek inside and helps you to monitor your plants anytime. Large heavy duty zippered door for easy entry and access. The storage bag is convenient for you to keep the tools and accessories organized.
✔[FAST INSTALLATION]: MELONFARM grow tents are simple and fast to install without tools even if you've never done something like this before. The package includes an professional instructional pamphlet.
✔[TOP CUSTOMER CARE]: If our grow tent does not meet or exceed your expectations, please feel free to contact us. We will try our best to serve you!
-$41.60 SALE OFF
Bestseller No. 2
VEVOR Grow Tent, 96" x 48" x 80" Hydroponics Mylar Grow Room with Observation Windows and Removable Floor Tray, 100% Lightproof Large Grow Closet for Indoor Plants Growing, 8'x4' Reflective Plant Tent
Sturdy & Lightproof Material: The grow tent features a sturdy and lightproof cover, outer layer - high-density 600D Oxford cloth, inner layer - waterproof aluminum foil, lined with 100% reflective mylar fiber. This high-quality layered cover can block all light from escaping and boosts your set-up output efficiency, which will allow your plants to thrive.
Convenient Observation & Ventilation: Our hydroponics mylar grow tent is designed with transparent PVC windows with velcro block patches, so that plants can be observed at any time. There are multiple openings for fans, ducting, and cables to achieve maximum ventilation needs.
Considerate Designs: All connecting points and doors in the tent adopt imported durable and wear-proof ABS zippers. A detachable aluminum foil floor tray aids you in cleaning the garbage. In addition, there are 6 supporting bars on top of the tent for hanging illumination equipment and tools. A mesh bag is included for storing your gardening tools.
Easy Installation: The indoor grow tent's frame is comprised of 20 high density steel poles and 12 nylon joints. A light green powder paint is used as a coating to finish the corrosion-resistant steel poles; each is labeled clearly for installation. You can assemble the tent in half an hour according to the instructions, and no tools required.
Ample Space for Various Use: The grow closet has an 8' x 4' use area, spacious enough for you to cultivate plenty of plants, such as herbs, vegetables, and flowers, etc. Ideal for professional and amateur growers alike.
Bestseller No. 3
Green Hut Grow Tent 32"x32"x63", High Reflective Mylar Dark Room with Observation Window, Removable Floor Tray and Tool Bag for Indoor Plant Growing 3'X3'
HIGHLY REFLECTIVE --- The grow tent includes a removable Mylar floor tray, and a 100% light-proof, tear-proof reflective Mylar lining to assist your indoor growing light fixtures and equipment. Increase the intensity of your grow lights and retain heat to keep your grow room at the right temperature for your plants, herbs, flowers, fruits, and vegetables to thrive
STURDY FRAME& EXTRA-THICK MATERIAL --- Heavy duty all steel poles which are rated to handle at least 110 lbs. The frame is specially finished to ensure smooth installation and safe handling.The top-quality 600D Mylar is tear proof and double stitched for perfect light blocking
LIGHT PROOF --- The large heavy duty Zippers & 1.5" ribbon protect the tent from light leaking and ensure durability and long-lasting use. Let you control the climate and lighting so you can grow any plant in any place safely and easily
EASY ASSEMBLY --- Our grow tents are easy to install with an instructional manual. This is a great hydroponics growing kit system starter, whether you want to set up your indoor garden in an apartment, condominium, greenhouse, or any rented space
UPGRADED CONNECTOR --- Unique patent, Durable PA Material Adopted, Anti-rust Reinforced Design, Adjustable Tightness According to The Pole, Hold Poles Tightly for Firmed Support. Upgraded connector and old connector are shipped randomly in the short term.
Select the seed strains you want to grow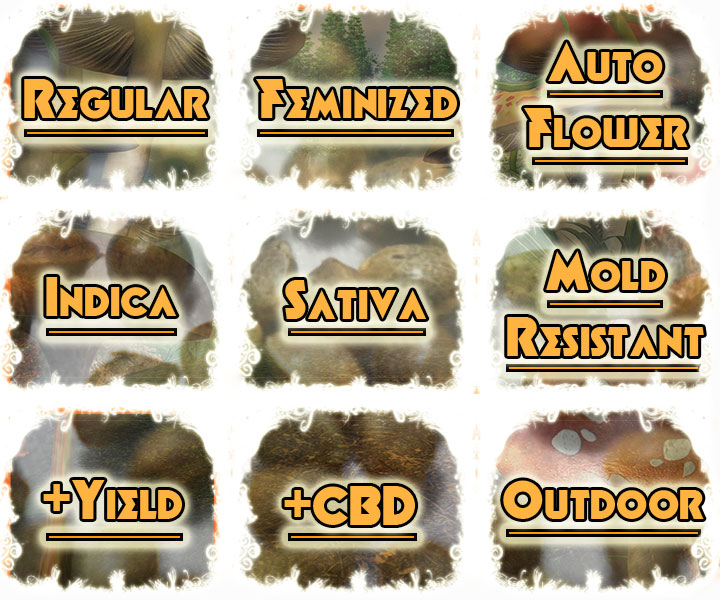 Selecting the right seeds is a very important step and before doing so, you must carry out a background check on the best STRAINS and the best places to purchase the seeds. The seed strains you select must be of high quality and your supplier must have a good reputation with favourable reviews. You can select to grow REGULAR SEEDS or FEMINISED SEEDS. Mature seeds give you a better chance of bigger buds than immature seeds do.
The most popular choice among majority of weed growers is feminised seeds. Feminised seeds unlike their male counterparts are produce buds. they are also slightly more expensive than other types of seeds. You can choose to buy the seeds from other growers but the best option would be to purchase your seeds from ONLINE SEED BANKS. Doing this will give you a wider selection and a guarantee that what you buy is legit and of the highest quality.
Some of the most popular seed banks are SEEDSMAN SEEDS, ILGM, ATTITUDE SEEDS and MSNL seeds among many others. Instead of using sees, you can also buy clones that are cuttings from older crops. Clones are cheaper and using them instead of seeds, help to speed up the growth cycle of the crops. You however have to be careful not to choose a low-grade mother plant otherwise, you will end up with low quality weed. Using CLONES may also limit your choice of good strains.
-$2.84 SALE OFF
Bestseller No. 1
Technaflora TFRTG56G Rootech Gel Hydroponic Cloning Solution, 2 OZ
Rootech cloning gel is an exceptional and unique recipe containing a powerful hormone especially formulated to promote rapid, healthy root development
Rootech unique formulation surrounds the stem with sustenance it can immediately use
Rootech cloning gel is packaged in a ready-to-use, wide-mouthed container and the gel format ensures ease of use
Consistently fosters robust clones with healthy, fast-growing root systems
Container's measures 1-1/2-inch length by 2-1/5-inch width by 2-1/9-inch height
Select the grow medium you want to use
Ordering seeds from online seed banks may take a while for them to get to you. As you wait for the seed delivery, you can select the best grow medium for the strain you ordered for from the online stores. For indoor growing, there are two main grow mediums. You can choose to grow your seeds hydroponically or in soil. For newbies, the wisest thing to do would be to grow the seeds in soil as HYDROPONIC growing is more complicated.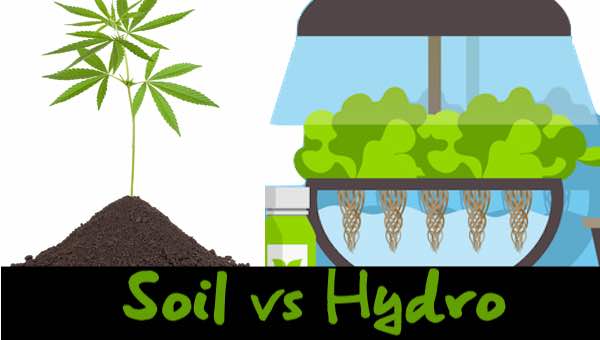 Growing in SOIL is also less expensive and setting up is easy. The flavour from the buds is also much better and the whole process is eco-friendly. Growing in hydroponics on the other hand is more expensive but the growth cycle is faster than growing in soil. Between hydroponic and soil growing, you get bigger buds when using the former than when using the soil process.
Hydroponic growing also requires less space and it allows you to grow more crops than you would in soil. There are also fewer chances of the crops getting infections from diseases and pests when using hydroponic growing medium. The hydroponic systems recycle water, which in turn makes its use more efficient as compared to growing in soil. Growing hydroponically also gives you better control over the environment around the plants throughout all the growth cycles.
Some of the most popular hydroponic systems include DWC or Deep Water Culture, Drip System and Wick System. Some of the most popular soil growing options are using super soil, which is a mixture of organic potting soil and nutrients, or premixed super soil. The first option is a DIY while the second option comes ready to use and does not need the addition of any nutrients.
Bestseller No. 1
Bestseller No. 2
Choose the right lighting system
One of the disadvantages of growing weed indoors is that your crops do not have the opportunity of getting natural light from the sun that outdoor crops get. This however should not be a disadvantage because you can get a lighting system that mimics the natural sunlight. Though expensive, a good lighting system is the main key requirement for growing large buds because it gives the crops energy.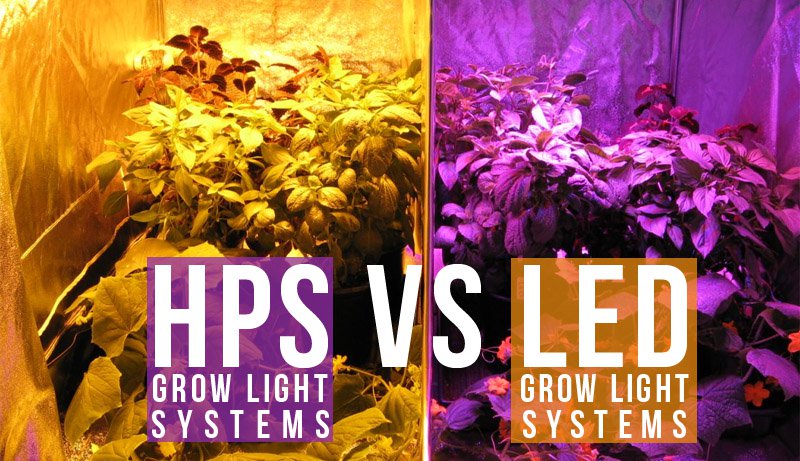 Some people may assume that just any lighting system will do but if you really want to grow big buds, you need to have the best lights and not the usual housing lighting system of using standard bulbs. There are mainly three types of lighting systems for indoor weed growing. These are compact fluorescent lights or CFLs, LED GROW LIGHTS and HID LIGHTS. Of the three, LED grow lights are more expensive but the best options. Some of the advantages LED grow lights have over other types of lighting systems are
They do not get as hot as the other types of lighting systems
They are energy efficient
Provide full spectrum light
Offer more durability
Easy to set up even for first time users
Come in different wattage depending on the space coverage of your grow tent
Attractive designs
Using fluorescent lights will also give you good results though not as good as the ones you will get from led grow lights. Some of the advantages of using CFLs are
Cheaper than all other many other lighting systems in the market
Easier to find as you can find them in almost all local stores that sell electronics
Consumption of their power is low
Good to use if you have a small grow space
They however will not give you as much yield as you want especially if the aim is to grow big buds. They could also be cumbersome to use as you have to keep moving them in order to cover the whole grow space.
HID lights are also a popular option with many indoor weed growers. They come as metal halides and high pressure lamps. Some of the weed growers use both the MH and HPS LAMPS for the best results. Some of the advantages of using hid lighting system are
Unlike the CFLs, they help to grow bigger buds
Efficient
Some of the downsides are they produce excess heat which may be damaging to the crops if not motored and controlled properly. They consume more energy than the fluorescent bulbs and led grow lights but they are cheaper than LED grow lights. Their set up is also more complicated and the best people suited to use hid lighting system are the more experienced weed growers.
Bestseller No. 1
Monios-L T8 LED Grow Light 2FT, 144W(6×24W) High Output Plant Grow Light Strip, Full Spectrum Sunlight Replacement with Reflectors for Indoor Plant, 6-Pack
【"V-shaped" Housing Design】 Professional T8 grow Light Strip has two rows of high-quality full spectrum LED chips. Compared with the grow light fixture with single row of chips, it has a wider beam angle and higher PAR value. Perfect for plant seedling, growth, flowering and bear fruit.
【Full Spectrum】 Monios-L LED grow light Strip is providing indoor plants with full-spectrum sunlight replacement at 400nm-800nm. Meanwhile, Monios-L small "V-shaped" housing design is up to 24w each light, so you can install more lights in the same space to get more PPFD( photosynthetic photon flux density ), which is effectively promotes the chlorophyll synthesis and photosynthesis.
【Efficient Heat Dissipation】 Monios-L T8 led grow light with aluminum housing provides the high-efficiency heat dissipation, ensuring a longer service life of the led chips. The 24W double-row led chips with high brightness and low light decay, 2900K color temperature makes it look more comfortable.
【Easy to Install】 Could connect up to 6 tube lights together with seamless connectors or connector cables by the extendable design. It is suitable for various application such as plant shelves, plant tents, hydroponics growing rooms, greenhouses, etc. Excellent choices for commercial growers and home gardeners.
【Quality After-sales Service】24 months unlimited warranty 100% money back. Simply email us for a quick and easy replacement.
Bestseller No. 2
Barrina Plant Grow Lights, 4FT 5000K Full Spectrum Daylight White, 252W(6 x 42W, 1400W Equivalent), T8 LED Grow Light Strips, Growing Lamp Fixture, Plant Lights for Indoor Plants, Greenhouse, 6-Pack
5000K White Full Spectrum LED Grow Lights - Barrina T8 grow lights 4ft provide indoor plants with full-spectrum sunlight replacement. It provides the most reasonable grow light wave based on the ratio of the absorption of the plants. Best for plants seeding, growth and bloom
Super Bright and High PPFD - Consuming only 252W with 1152 LEDS totally, replace 1400w general grow light bulbs. Over 95% light energy can be absorbed by plants. 5000K white color temperature makes your eyes feel comfortable. It works extremely well for your plant grow tents, plant grow shelves, seedling cultivation, hydroponic rooms, greenhouses, etc
V-shaped Reflector Design - The indoor grow lights efficiency can be increased by 17~20% with reflector, providing you with best light intensity. The shell of our LED plant growing light was made of 100% aluminum which provides the high-efficiency heat dissipation. Ensuring the longer service life of the led chips
Easy Installation - With included tape, clips and cable ties, you could install the lights by yourself in minutes. Plug and play, and you could link up to 6 grow light strips in a series, saving your installation cost and time
What You Get - 2 years warranty. 6 x Barrina Indoor Plant Lights, 3 x Power Cords with ON/OFF switch, 5 x Connecting Cords(48''), 6 x Small Connectors, 24x Installation Clips, 12 x Tapes, 24 x cable ties
Bestseller No. 3
LUYIMIN Upgraded 1000W LED Grow Lights with Dual Switch, Double Chips Full Spectrum Plant Light, Grow Lights for Indoor Hydroponic Plants Veg Flower Growing Lamps
NEW UPGRADES: Compare with the traditional 1000 watt grow lamps, this new Dual-Chips 10w led lights is bigger, brighter and efficient.
FULL SPECTRUM LIGHT For INDOOR PLANTS: Our LED grow lights provides full spectrum lighting from 380 nm to 780 nm (including UV + IR) of natural light for plants needed of all growing stages from vegetables to flowers. Achieve greater yield while saving you on energy costs!
VEG/BLOOM DOUBLE SWITCH -- This special switch design was made to provide proper light for plants in different growth stages , and gives your plants more better living environment.Perfectly help you to care plants and save you more time.
DURABLE LED GROW LIGHT:Multiple high-speed mute fans and upgraded aluminum radiators enable the light bulb to work at 50°F to 60°F that is lower than other lamps. In a lower temperatures, your plant won't be burned which could increase your lighting time and promote plant growth, Super long use time, so that you do not have to change the light frequently.
WORRY-FREE WARRANTY: Plug and Play. No installation required. Product quality and friendly customer service are always our top priority. We offer worry-free 36-month warranty and professional guidance to help you and your plants grow better.
Choose a good ventilation system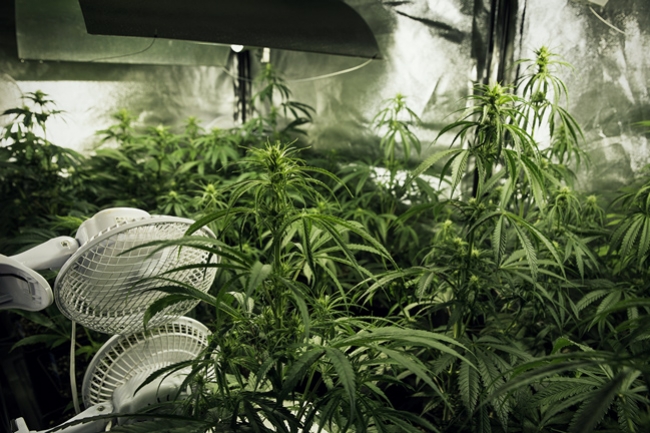 If you want healthy and big buds, you should have a good airflow in the grow space. The air and temperature inside your grow tent should mimic that of the natural environment for the crops resilience and for the prevention of attacks from pests and mold. Good airflow also keeps the humidity and temperature levels from getting out of control.
Having all the right levels of humidity, heat and temperature help with faster growth and bigger bud formation. You can achieve a good airflow system by buying devices that come with multiple fans, and exhaust systems such as carbon filters. For humidity and temperature control, you can check out the best humidifiers in the market that come with several control options, thermometers and hygrometers.
Bestseller No. 1
Choose the right nutrients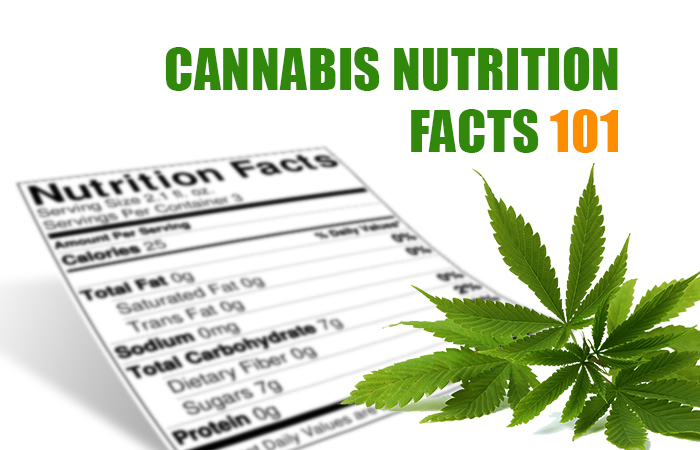 All crops irrespective of their nature require NUTRIENTS for healthy growth. For your marijuana plants to thrive, you need to feed them with quality nutrients throughout their growth phases. Unlike in outdoor farming where plants can absorb nutrients naturally from the ground, you need to improvise in indoor growing to give the crops the same kind of energy. The most notable nutrients to use are fertilizers.
Fertilisers contain the most vital elements that your crops will need which include micro nutrients such as Potassium, Phosphorous and Nitrogen. Other nutrients to feed your crops with are Calcium, Magnesium, Manganese, Sulphur, Boron, Copper, Zinc and Iron. Before administering the nutrients.
Besides fertilizers, you can also mix your own nutrients from organic feeds. You have to learn about the amounts that every stage of growth needs to avoid giving the crops too much or too little. Mixing of the nutrients is also not an easy feat especially for the newbies and it is therefore wise to seek counsel from the experts if you are doing it for the first time.
-$10.10 SALE OFF
Bestseller No. 1
FoxFarm Liquid Nutrient Trio Soil Formula: Big Bloom, Grow Big, Tiger Bloom (Pack of 3-16 oz Bottles) + Twin Canaries Chart
Get your garden going with FoxFarm Grow Big, our liquid concentrate fertilizer that supports lush vegetative growth.
FoxFarm Big Bloom Liquid Plant Food is formulated for use on all plants and can be used every time you water. OMRI Listed and Registered CDFA Organic Input Material.
FoxFarm Tiger Bloom is a phosphorus fertilizer that contains nitrogen to support vigorous growth. FoxFarm Tiger Bloom is designed to encourage abundant fruit, flower and multiple bud development.
FoxFarm Big Bloom, FoxFarm Grow Big, and FoxFarm Tiger Bloom, together at last. Designed to work together to support vigorous growth, multiple bud development and abundant fruit.
Twin Canaries Conversion Chart included with every order.
Bestseller No. 2
Bestseller No. 3
Advanced Nutrients Bloom, Micro & Grow, Pack of 3, 1 L Each
Lush, sturdy growth from 3-part nutrients designed specifically for high value
3 Part solution in 1 package: You get advanced nutrients bloom, micro and grow in 1 liter size each
State-of-the-art carrier molecules to ensure their plants get the maximum amount of nutrients
You will never have to worry about your PH again
Control the shape and size of the crops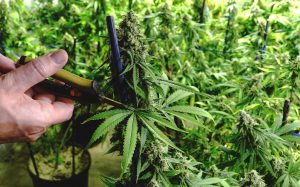 Control the way the crops grow in order to give them space for the production of bigger buds. This you can do by forcing the plants to grow to the size and shape you want by using the Low Stress Training-LST that requires super cropping and removing some of the leaves.
Pruning the crops while they are on the vegetative and flowering stages helps to get rid of the leaf over production giving room for the buds to flourish. This step requires expertise and enough experience and if you are growing for the first time, you should seek guidance from an expert, or you may end up with nothing to show for your effort.
Water the plants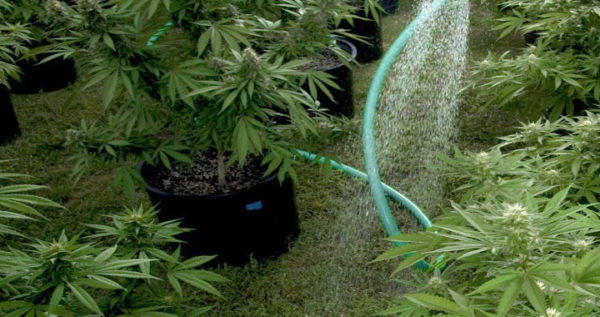 Marijuana is 80% water and you should therefore be very careful when it comes to watering the plants. You need to maintain a good balance of water from the time you put the seeds into the soil for germination. You cannot use too much water during germination because the seeds will drown considering they do not have any roots and you cannot use too little because they will dry out.
The factors you should take into consideration when watering your soil planted marijuana are how often you should water the plants, sizes and phases of the plant, root levels of the plant, temperature and humidity levels in the grow tent and the size of the container you are using for growing the crops. Overall, to get those big buds, the plants need enough water for growth.
Read next: How to Grow Bigger Buds Outdoors
Wrapping it up
Now that you have the guidelines on how to grow big buds indoors, there is no reason why you should not do it right. Remember the main important points is to give the crops everything they need without overdoing it choose the right products to avoid mistakes and poor crop growth, if done right, indoor growing can get you bigger buds than you could ever get while growing outdoors. Nothing feels as good as harvesting high quality yields so get growing and enjoy the ride while at it.