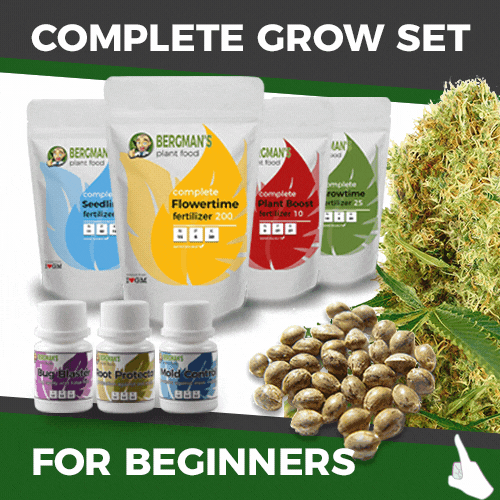 The answer to the above question is yes: 

weed is legal in California
But there is more to this than meets the eye. In this article, we take you through what legalizing weed in California, better known as the Golden State means to weed enthusiasts. For starters, California was the first state in the United States to legalise the use of marijuana but only for medical purposes.
This was back in 1996. The state, which is marijuana tolerant basked in the glory of being the only state that people could freely use weed without the fear of any prosecution from the authorities. However, again this was as long as the uses were not for recreational purpose but for medicinal values.
On January 1 2019, the state of California finally legalised marijuana for recreational purposes. Did this go as expected for weed lovers in the state? Read on to find out why and how the legalisation came with limits and stipulations for both the users and the suppliers.
Best Led Grow Lights For Grow Marijuana: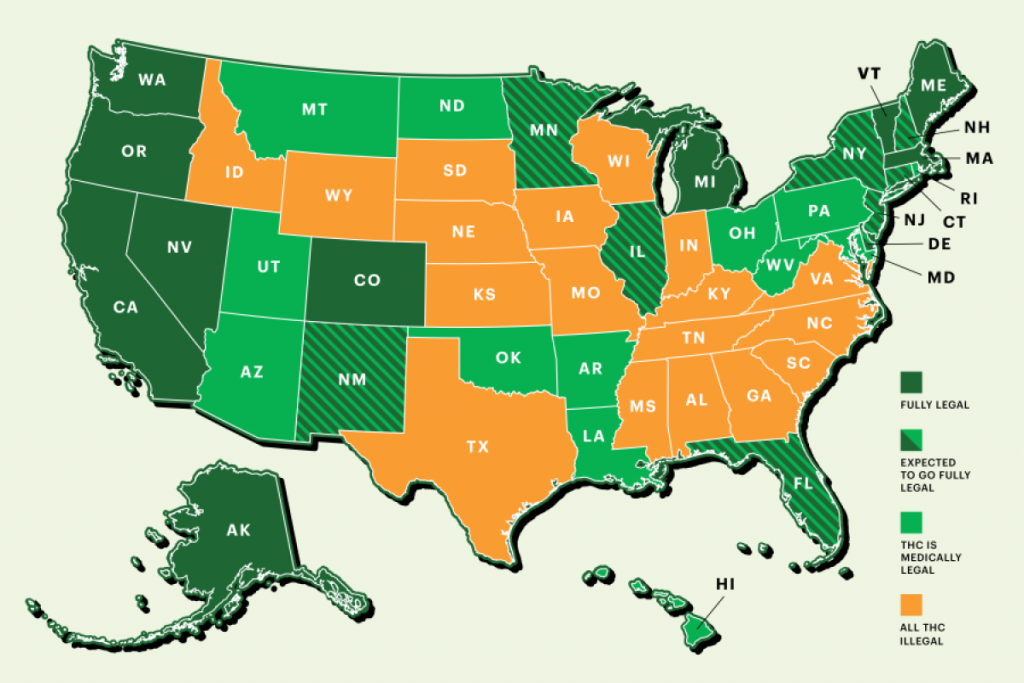 History of Marijuana Legalisation in California
In 1996 through proposition 215, the state of California made legal the use of marijuana purposely for medical uses. the law, known as the Compassionate Use Act entailed that users could not use weed for any other purposes besides seeking medical relief for treating illnesses such as migraines, arthritis, glaucoma, nausea and various other health issues that weed could relieve.
California people made another go in 2010 to try to make the state legalise marijuana for recreational purposes. The results did not go as the people expected as 53% of the total votes were not in favour of the legalisation. The total percentage of those that were in favour of the legalisation process totalled 46.5%.
The people of California did not give up and they made another go at persuading the state to legalise weed for recreational use again in 2016. This was under proposition 19, dubbed Adult Use of Marijuana Act. Under this proposition, legalisation of weed would be possible but with limitations. When the results of the vote came out, over 7.9 million people were in favour of legalising weed under some limitations while over 5.9 million did not agree with the proposition.
The legalisation process did not take effect immediately after voting and it took another two years before the use of weed for recreational uses finally became legal. In the beginning of 2018, people of California welcomed the year with a law in place that made the use of marijuana legal.
Best Article About Marijuana Fact On 01- 2022
Who Is Eligible To Purchase Weed in California?
The next question you would probably want to ask after answering IS WEED LEGAL IN CALIFORNIA would be who is eligible to buy the weed? One of the limitations that came with the legalisation of marijuana was an age limit on who could purchase it. Any person aged 21 years and above is eligible and allowed to purchase marijuana.
This does not matter whether they are buying the weed for recreational or medical uses. The condition is, you have to show that you are 21 years and over by presenting the sellers with a government issued identification. If you are aged 18 to 20 years, you are eligible to buy weed only for medical purposes. The condition here is your name needs to be in marijuana medical program for you to buy the weed.
Is There A Limit To How Much Weed You Can Purchase?
Legalising the use of weed for both recreational and medical uses does not mean that you can buy the entire weed you want. There is a stipulation of the amount off weed you can buy at a go from one store or buyer. If you are of legal age, the amount allowed for purchase is 28.5 grams in any single day, these amounts to an ounce and it is for those buying weed for recreational use. If you are purchasing for medical uses, you can buy a maximum of 8 ounces in one day.
Places to Buy Weed in California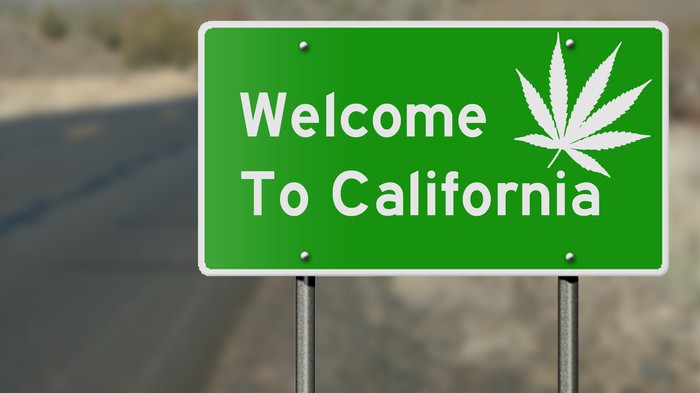 The excitement of the legalisation may have tempted people to think that they can walk up to anyone on the street selling weed and buy it. This is not the case and the law does not permit anyone to buy weed on the streets. There are specific dispensaries in the state licenced by the bureau of cannabis control to sell weed for both medical and recreational uses.
In the beginning of 2019, about 1800 dispensaries had the licences to sell marijuana. Out of the 1800 dispensaries, 94 of them are the only ones licenced to sell marijuana for recreational uses. Selling of weed, especially for retailers selling it for recreation can only do so between 10pm and 6am. If you want to make it easier to locate these dispensaries that sell weed across the state, you can download an app that shows you their locations.
What Types Of Marijuana Are Available For Sale?
The legalization process did not limit the types and forms of marijuana you can buy. As long as you are following all the laid down procedures, you can buy whatever kind of weed you want depending on is availability. You can also buy it in whichever form you want. The choices rare endless and include dried marijuana which comes in grams. Users like dried marijuana for using with vaporizers. Besides dried marijuana, other options are edibles, hash, concentrates, tinctures, chocolates, gummy bears and much more.
Does The Legalisation Allow The Growth Of Weed At Home?
The legalisation of marijuana did not only focus on the usage but it also touched on growing the same at home. If you are the right age, which is 21 years, and over, you can grow your own marijuana at your home. This however does not give you a go ahead to cultivate large amounts of the crop for commercial distribution.
The maximum number of plants you can grow at any given time is six if you are growing for recreational purposes. If you are growing the same for medical use, the state allows you a maximum of 12 plants. With the legalisation, many people took to planting their own crops because they can have limitless harvests and cut down on costs incurred when purchasing from third parties.
The laws also stated that growing the crop would only take place indoors using a grow space such as a grow tent. No one has any permission to grow the crop outdoors where the public would see it.
Are There Any Designated Places For Smoking Weed?
The other stipulation is that you cannot smoke weed in a public place. The places you can smoke your weed are in a private place such as the confines of your home. if you smoke weed in public while driving or walking or in restaurants, colleges, parks, hospitals or in bars you could end up paying a fine ranging from $100 to $250 if you get caught.
If you live in a rental, it may also be difficult for you to smoke because your landlord may not like the idea. The same also goes to smoking the same in hostels, as the management would not like the idea. There are also open lounges that allow smoking weed publicly in South Lake Tahoe, San Francisco and Oakland.
Driving while smoking weed can earn you a fine ranging from $390 to $1000 and in some cases, you may also have to undergo a sobriety test.
Read Next: Best Cigarette Rolling Machine [Electric, Auto & Manual]
What about Transportation of Weed?
You can only transport weed in your car but only if it is sealed. You cannot transport weed across borders or in a plane irrespective of whether the country you are travelling to allows the use of marijuana. Transporting marijuana with a broke seal in your car can earn you a fine of $70.
Is It Expensive To Buy Marijuana In California?
Unfortunately, for many of the users, marijuana is not cheap. The prices may however go down in the future with the opening up of more outlets that sell the products. Prices differ from one place to the other with the average cost of a gram selling for $11. You also have to know that California is prone to wild fires and this affects the price, which sometimes could go up by 20% per gram. The state also charges a 15% tax rate on all marijuana sales.
Some Marijuana Accessories
Are There Any Delivery Options?
Some of the users live far from the dispensaries and for them, it is possible for weed to be delivered to them. Delivery services are also good for those that seek discretion. You however need to have a legit ID and be of the allowed age limit.
Is It Hard To Open A Dispensary In California?
The legalisation process took the demand for weed to a completely new level. The sales were also attractive prompting may people into wanting to venture into the business. If you want to open a dispensary, you have to go through all the legal procedures and requirements of the state. You also need to get environmental assessments and permits. It is not a cheap feat and you have to be ready to go through all the preliminary tests of eligibility.
Wrapping It Up
I hope your question "Is Weed Legal in California?" is answered. As the article states, you can legally buy and plant your own weed indoors for both medical and recreational purposes. Legalisation of marijuana however comes with state stipulations and limits. As long as you adhere to the requirements, then you are good to go.