Northern Lights is among the most famous marijuana strains of all time. It is 90% indica and 10% Sativa, and it is highly valued for its resinous buds, short flowering phase, and its stamina during growth. Northern lights produce a pleasurable and long-lasting high that settles instantly.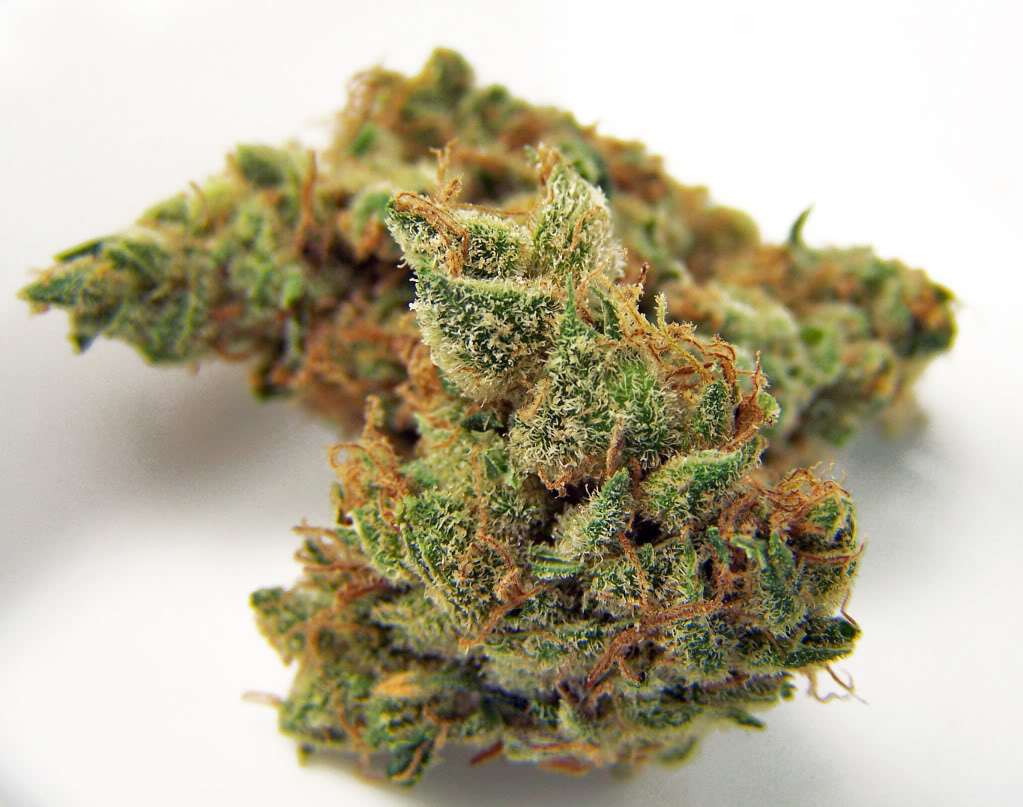 Northern Lights has fascinated smokers all over the world with its powerful Indica effect and an enticing flavor profile. Besides that, this is one of the easiest strain to grow, and growers in all stages love it. It produces very little odor, and therefore, your nosey neighbors will never get to know of its existence. Besides, it is compact enough and grows to about 4 feet.
Here is a quick look at some characteristics of this strain:
Indica dominant strain with 90% indica and 10% Sativa
First bred by the famous Sensi Seeds in 1985
Offspring of Afghani and Thai Landrace
Very potent with a THC percentage of 22%
A fast grower that requires 6 to 8 weeks only
Best Marijuana Strain To Buy On 01- 2023
Northern Lights Marijuana Strain Reviews
This classic strain a descendant of the native Afghani and Thai landrace strains. It is alleged that Northern Lights first sprouted near Seattle but was later propagated in Holland by the renowned Sensi Seeds sometime after 1885.
Its origin notwithstanding, this fantastic strain has given rise to wonderful hybrids which are; Shiva, super silver Haze and Skunk.
Northern Lights THC percentage
Northern lights are believed to be one of the most potent indicas of all time. The standard Northern Lights is found to have a THC level of 22%, with some phenotypes containing up to 33%. This means that the user is likely to experience its full-blown effects after only a few puffs.
For this reason, first time and inexperienced users are advised to start with low doses and work their way up with this heavyweight.
Northern Lights Taste and Smell
Northern lights is famous for its sweet smell and taste. Unlike other strains which are 'smell heavy' strains, Northern lights is earthy and friendly with an exceptional pine finish. You might catch a touch of lime, citrus or even Ammonia
As for the taste, the experience is smooth all the way. You are most likely to experience the palate-pleasing flavor of lemon sweetness, stimulating pine, and a persistent earthy taste.
However, the strain's pleasing aroma can be very pungent. Anyone who wants to smoke discretely should come with innovative ways of disguising the smell.
Generally, Northern Lights is a smooth strain to smoke. However, for an even smoother toke, you may want to invest in a flower vaporizer.
Growing Northern Lights Feminised Seeds
These are feminized seeds, which means that growing them, you are guaranteed of a bountiful harvest. They start flowering when the light is insufficient, for example, during fall. You can also control the light cycles if you are growing the plants indoors.
As mentioned earlier, this is a relatively easy to grow plants, especially for a beginner who is looking forward to growing a plant with less maintenance. Northern Lights plants show a lot of resilience when growing and can resist pests, molds, and bugs
It is essential to follow the instructions given by the breeder so that you are guaranteed excellent results.
Northern Lights plants do not grow very tall, which could make some growers think that it will not yield much produce. On the contrary, this one of the top-yielding marijuana and a favorite for most indoor and outdoor growers.
Outdoor growing will require to have the right conditions needed for your plant to thrive. Northern Lights enjoys a warm Mediterranean climate like the weather experienced in California or Northern Africa.
Northern lights have a short flowering period of only 7-9 weeks. This lower than most strains, which means with this strain, you will have your harvest a little bit sooner than a grower using any other cannabis strain.
Irrespective of the growing method that you decide to choose to rest assured that Northern Lights will give you an easy growing time and guarantee you a bountiful harvest.
Northern Lights estimated yields
As you may have discovered, this strain produces high returns within a short period. It is one of the highest yields in the cannabis market. When grown properly, one can expect 100 grams of buds per mature plant. Considering its potency, this quantity is guaranteed to serve both your personal and commercial needs.
Effects of Northern Lights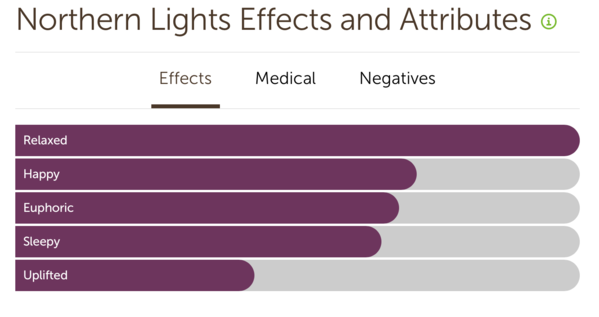 The strain is known to produce deeply relaxing highs that shift into a blissful, euphoric mood. It will provide a well-balanced high that is relaxing to the mind and body without making you couch-locked.
Additionally, this strain is best consumed at night. It is an ideal sleeping aid for those struggling with insomnia as it sedates the body, allowing you to slip into a deep relaxing slumber. You will wake up energetic and reinvigorated the nest morning. The strain does not cause hangovers, and so you will go through your day as usual.
It gives a self-focused high. It is no surprise to find the user in a dreamy, euphoric mood, laughing hysterically or in a world of altered reality.
The negative side effects of this strain include the same culprits; dry mouth and eyes. This can quickly be taken care of by ensuring that you stay hydrated throughout your smoking session.
A summary of Northern Lights Effects:
Induces an instant, long-lasting euphoric feeling
Uplifts moods
Boosts creativity
Helps to deal with insomnia by inducing sleep
Calms the mind and relaxes the body
Medical benefits of Northern Lights
Like other strong Indicas, Northern Lights relieves pain and fights insomnia. The strain has a robust relaxation effect that is wonderful in relaxing muscles to reduce stress. Other medical benefits of Northern Lights include treatment of:
Anxiety
Depression
Social Anxiety Disorder
Generalized Anxiety Disorder
PTSD
Bipolar Disorder
PMS
Arthritis
Nausea
Loss of Appetite
Anorexia
Northern Lights will lift the mood without causing so much stimulation and thus its effectiveness in treating the above mood disorders
Top two Northern Lights Varieties
Now that we have seen basically everything that concerns this iconic strain let us look at the most popular varieties in the market
Northern lights by IGLM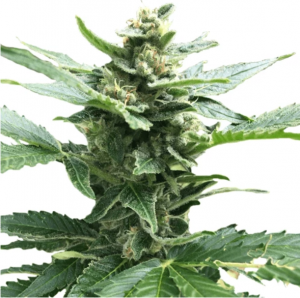 Northern Lights is one of the top-rated cannabis strains on the IGLM website.
I Love Growing Marijuana, or simply IGLM, is an online seed bank that started as a blog by a seasoned Marijuana Grower Robert Bergman. IGLM guarantees quality seeds as the author handpick the seeds to ensure only the top-rated get into the bank.
ILGM Northern Lights are 100% feminized that will guarantee germination and a generous harvest. The seeds have a comfortable high with a profound THC level of 18%.
Any grower whether a veteran or a novice will love growing the Northern Lights seeds from ILGM. This strain from ILGM will provide a comfortable high without locking you in a chair
If you are looking for genuine Northern Lights Feminised seeds, then look no further. Order online and the seeds will be delivered discreetly at your doorstep.
Northern Lights by Quebec Cannabis Seeds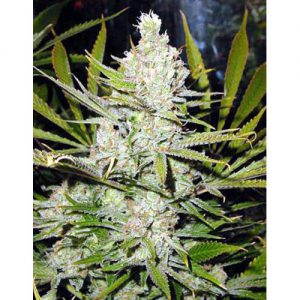 This seed bank has been in the market for over fifteen years. The Canada based seed bank prides in providing breeds and strains that are resistant to pests and diseases.
The team at Quebec has produced a Northern Lights Strain, which is like no other. Its resistance to pests, diseases, and harsh climatic conditions is compared to none.
The seeds bred by this renowned seed bank produce thick delicious buds that provide an enjoyable pleasurable high.
If you are looking for Northern Lights seeds that will endure harsh times and resist pests, molds, and diseases, then this strain from Quebec Cannabis Seeds is your preferred choice.
Northern lights pros
Short and stout and therefore a perfect choice to grow indoors since it does not occupy much space
Short flowering phase. On average Northern lights takes about 7-9 weeks to mature
High yielding marijuana plant. Northern lights are considered as the most popular high yielding compact marijuana plant around.
Northern lights is a hybrid of Indica and Sativa which makes it even more useful as it draws some unique characteristics from its Sativa genetics
Sweet taste
It provides a myriad of health benefits ranging from chronic numbing pain to combating mood disorders.
Cons
      Northern Lights is sedative and, therefore, can interfere with day's activities if taken during the day
Order your Northern Lights Seeds today
You can buy high-quality Northern from any of the two reputable seedbanks we have highlighted in this article. Visit ILovegrowingmarijuana.com or Quebec Seed bank and purchase seeds that will guarantee value for your earned money.
Final Thoughts on Northern Lights Cannabis Strain
The Northern Lights is one of the popular cannabis strain among marijuana users and growers alike. It is a cherished evening strain, especially for people who have insomnia. It brings a comfortable calming effect to the entire body enabling the user to transition to the slumberland with so much ease
This strain is a perfect choice for first-time growers due to its resistance and endurance in nature. It also matures very fast and does not take so much space making it ideal for indoor planting. We highly recommend this strain to anyone who wants to try their hand in growing marijuana.
Some Best Bud Trimmer Machine Products:
Bestseller No. 1
Risentek Bud Leaf Trimmer Machine Upgraded Model X 16-inch Hydroponic Bowl Trim for Cut Plant and Flower
Most efficient,time saver,commercial grade manual plexiglass lid bud leaf trimmer with stainless cylinder(drone) and silicone fingers
Compatible with wet and dry trim.Ideal for getting rid of excess leaves and trim twigs from a variety of plants and flowers.it also can be used to trim herbs to prepare essential oils and mixed flower for aromatherapy and potpourri
This new, large 16-inch trimmer built with long lasting metal gearbox and CNC center grate with 5/16-inch slot for all size of flower trimming needed
Built with adjustable cutting blade for more precise trim
Premium quality with harness the power of 20 scissors in 1 unit
Bestseller No. 2
VIVOSUN 16 inch Bud Leaf Bowl Trimmer- Clear Visibility Dome, Sharp Stainless Steel Blades for Spin Cut & Solid Metal Gear Box, Hand Pruner Included ( Upgraded Version )
Premium Material & Ergonomic Design: Made from food-grade materials, this bud trimmer is friendly to the human body; The ergonomic handle rotates smoothly for easy handling
Sharp Stainless Steel Blades: The stainless steel is sharp enough to cut bud leaf easily without damaging vital stems and branches of the plants; Integrating the power of 30 scissors into 1 cutter
Wet Trimming and Dry Trimming: The stainless steel four-edged straight blade is used for wet trimming; The stainless steel serrated blade and X-blades are used for dry trimming
Safe and Precise Trimming: The plant tray with 6mm grid spacing for safe cutting; Clear plastic cover ensures total visibility for precise trimming; The handle is removable that is easy to use and clean
Includes: 1 x leaf trimmer; 1 x stainless steel straight blade; 1 x stainless steel serrated blade; 2 x X-blades; 1 x hand pruning shear and 1 x instruction
Bestseller No. 3
VIVOSUN 19 inch Bud Leaf Bowl Trimmer with Clear Visibility Dome, Sharp Stainless Steel Blades for Spin Cut, Solid Metal Gear Box, and Hand Pruner (Upgraded Version)
Premium Material & Ergonomic Design: Made from food-grade materials, this bud trimmer is friendly to the human body; The ergonomic handle rotates smoothly for easy handling
Sharp Stainless Steel Blades: The stainless steel is sharp enough to cut bud leaf easily without damaging vital stems and branches of the plants; Integrating the power of 30 scissors into 1 cutter
Wet Trimming and Dry Trimming: The stainless steel four-edged straight blade is used for wet trimming; The stainless steel serrated blade and X-blades are used for dry trimming
Safe and Precise Trimming: The plant tray with 6mm grid spacing for safe cutting; Clear plastic cover ensures total visibility for precise trimming; The handle is removable that is easy to use and clean
Includes: 1 x leaf trimmer; 1 x stainless steel straight blade; 1 x stainless steel serrated blade; 2 x X-blades; 1 x hand pruning shear and 1 x instruction
Bestseller No. 4
Risentek Electric Bud Leaf Trimmer Machine Model-XLE 16-inch Automatic Open Top Hydroponic Bowl Trim Reaper Spin Cut Plant Bud and Flower
UPGRADED ELETRIC TRIMMER MACHINE: Most efficient, time saver, commercial grade manual plexiglass lid electric bud leaf trimmer with stainless cylinder, silicone finger, large mesh bag
WET & DRY TRIMMING: compatible with wet and dry trim. Ideal for getting rid of excess leaves and trim twigs from a variety of plants and flowers. Featured with rotor speed dial(0-70RPM) for adjust spinning speed needed, forward or reverse
This new, large 16-inch trimmer built with long lasting metal gearbox and CNC center grate with 5/16-inch slot for all size of flower trimming needed
Featured with shoot gate for easy empty out trimmed flower with effortless
Ideal for getting rid of excess leaves and trim twigs from a variety of plants and flowers
Bestseller No. 5