One of the essential benefits that many weed smokers look for in a strain is the high. Others take weed for medical reasons as it helps to relieve many of the underlying health issues. Not every strain comes with both recreational and medical benefits, but Trainwreck strain does.
Trainwreck is a strain that comes with immense potency that hits you hard. The strain got its name from the effects it creates after using it. Others say that it got its name after a train wreck in California in the '70s that had farmers uproot the crop fast for fear of retributions for growing weed illegally.
Whichever is true, one thing stands out, and that is Trainwreck is potent and comes with high THC content. The strain produces euphoric and uplifting effects that also help you to relax. The feminized seeds of the strain are popular among cannabis growers ad you can buy them easily from reputable seed banks such as QCS and ILGM.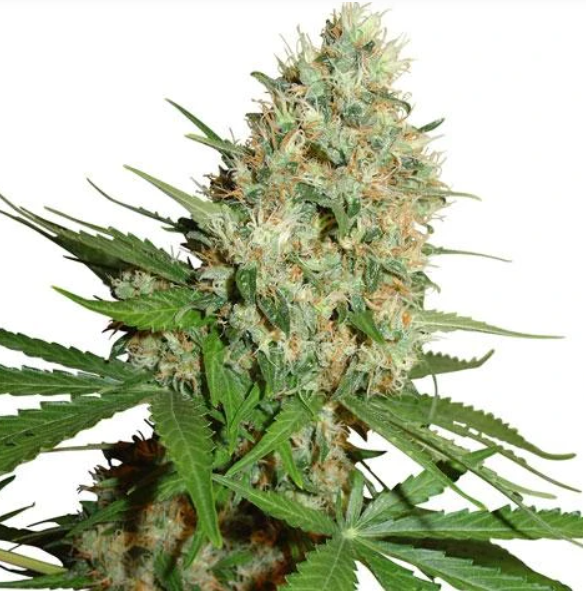 SHOP ON I Love Growing Marijuana
The strain is especially great as an after-work solution to relaxation and falling asleep. Below is a complete review of the highly potent strain.
Best Marijuana Strain To Buy On 05- 2023
What is Trainwreck?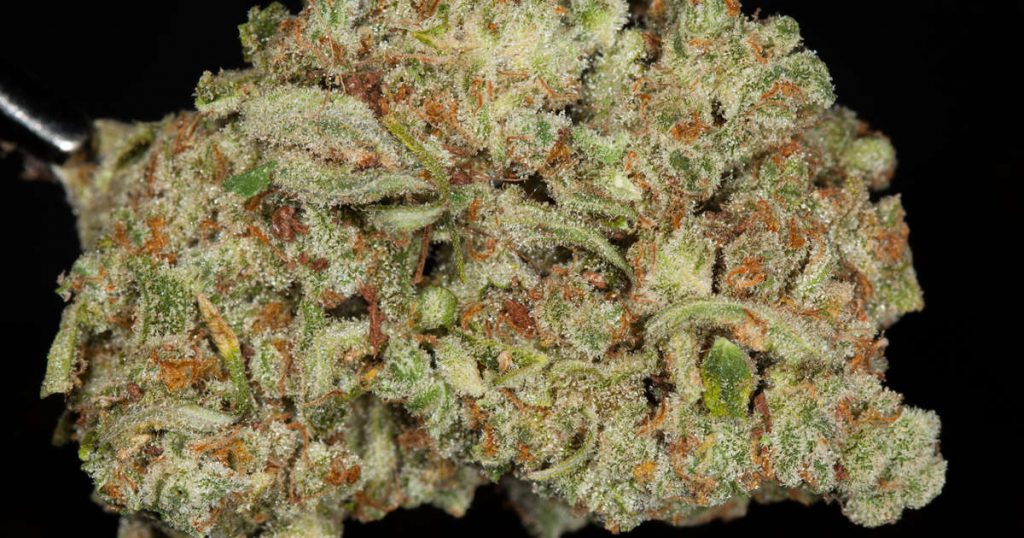 Trainwreck is a hybrid created from a cross between Thai and Mexican Sativa and an Afghani Indica. It is 40% Indica and 60% Sativa, making it Sativa dominant. The highly soothing strain comes with the relaxing effects of Sativa and the couch like effects of Indica.
The strain contains an above-average THC level of 20% to 26%, making it useful for both recreational and medicinal benefits. Because of its high potency, the strain is not ideal for first-time smokers. It also comes with the ability to grow well in varying conditions, which include outdoors and indoors.
Though growing the plant outdoors does not require much effort besides routine maintenance such as trimming, it takes longer for the strain to reach maturity. The CBD levels of the strain are 0.77%, while it produces CBN levels of 0.1%. The potency of the strain makes it appear on the list of the most potent cannabis strains in the market.
Growing Information
Trainwreck grows well both indoors and outdoors. The plants tend to grow tall with thick stems, which mean they also need a lot of maintenance such as trimming to prevent them from spreading out far. Indoors, Trainwreck produces an estimate of 18 ounces per sq. meter, and the flowering takes anything from 8 to 10 weeks. Growing the same strain outdoors takes a longer time and more maintenance.
However, developing the strain outdoors also gives you more yields that amount to approximately 25 ounces per plant. The best harvesting time when growing outdoors is late October and early November. The resin levels of the strain are prominent during the flowering stage.
Appearance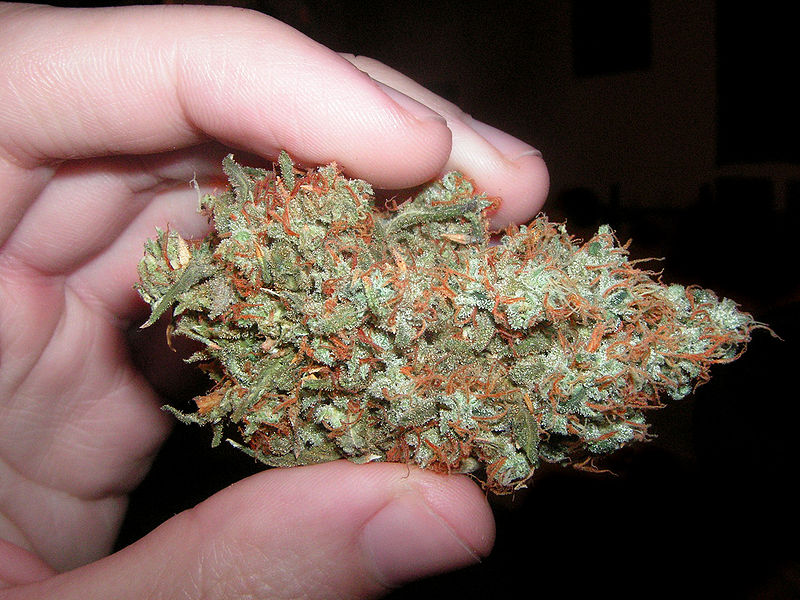 It is easy to recognize the Trainwreck from its appearance. A single bud of the strain can tell you that the potency is high because of the thick frosty layer of THC trichomes. The trichomes also contain a resin that glitters when a light shines on them.
The buds have a glam look that makes them appear beautiful. They also display a neon green color with a brassy orange. The pistils are red, and they twist and curl on the sugar leaves and sticky frost of the buds
Aroma
The strain's aroma is another definitive feature that makes it easy to recognize. It has a lemon-lime aroma that fills the room the minute you open the jar. The lemon-lime scent is not like other citrus aromas. The smell is sweet smelling, and it stays on long after smoking the strain, which goes to show just how potent it is.
Flavor
The strain has a strong taste of acidic sourness and menthol, and its character is semi-spicy with a tangy, peppery taste. The taste is pungent, and it comes with woody and earthy notes.
Effects and Medical Benefits

The euphoric high impact of Trainwreck strain hit almost immediately after smoking. The top makes you feel happy and experience cerebral rollercoaster. It creates a rash of joy and a feeling of great inspiration. Besides its mind-bending effects, Trainwreck also helps with relaxation and a fuzzy feeling.
It is especially suitable for those looking for weed that inspires users to take their creativity to a new level. Two hits of Trainwreck are enough to take you into places of pure bliss. Trainwreck is also very beneficial to those seeking medical relief on some problems. It is incredibly useful in fighting chronic pain.
Trainwreck's relaxing abilities are excellent, and it helps to relieve stress, PTSD, migraine headaches, and muscle spasms. It also helps to improve lack of appetite caused by chemotherapy and other health issues. It provides relief for joint, muscle and tendon pains.
It has couch lock properties and can turn you into a lazy being due to the massive relaxation effects. It also helps people to socialize better and some people say that it has aphrodisiac properties that help them to appreciate romantic experiences more. You can take Trainwreck through smoking or as edibles, brownies, and candies.
Overall, Trainwreck is an all-round strain that comes with both recreational and medical benefits. However, you need to regulate how much you take to avoid side effects.
Side effects
The name Trainwreck comes out as a strain that would probably cause side effects that feel like one went through an actual train wreck. On the contrary, the strain is subtle and gentle and does not cause adverse side effects. Among the most notable side effects are the ones that come with almost every weed strain.
The two dry mouth and dry eyes are easy to get rid of by hydrating with plenty of liquid to hydrate the mouth and throat and use eye drops to moisturize the eyes. Anxiety is also another Trainwreck side effect. It may also cause a state of confusion, especially if taken in high doses. Other side effects include dizziness, a tingling sensation, panic attacks, and paranoia.
Whom Trainwreck is suited for?
Trainwreck is not a strain for the weak-hearted or for those that get high quickly. Trainwreck is not a strain you would recommend to first-time smokers. Only two hits of the strain are enough to give you a high and a feeling of euphoria. People looking for ways to relax can take the weed with ease. It is also ideal for creative people that want to become more imaginative.
Creative people include artists, musicians, writers, and even actors. For people that have underlying health problems such as migraine headaches, pains in the joints, or muscles, the strain does a beautiful job. It is also great for tired people as it brings about a feeling of ease, allowing them to rest easy.
For people that have insomnia caused by several issues such as chemotherapy, the strain is also ideal for them. It is important to note that people with adverse health problems may not benefit from taking Trainwreck. As usual, the strain is not legal to anyone below 18 years of age.
FAQs about Trainwreck
Where can I buy Trainwreck?
Just like many other quality weed strains, buying Trainwreck is not a hard thing to do, as it is one of the most popular strains. The most important thing is you have to be in a state that legalizes smoking and growing marijuana. The best place to buy Trainwreck would be from reputable online seed banks because you can be sure of buying quality.
Many of the best seed banks, such as ILGM and QCS, Seedmans have some of the best breeders, and their feminized seeds are of the highest quality. They also provide discrete and safe shipping with no damages. In case of any damages during shipping, you can rest assured that the seed banks will compensate you.
You can also buy Trainwreck from recognized dispensaries that sell medical marijuana. Other places that you can buy the strain are from known marijuana stores and licensed sellers.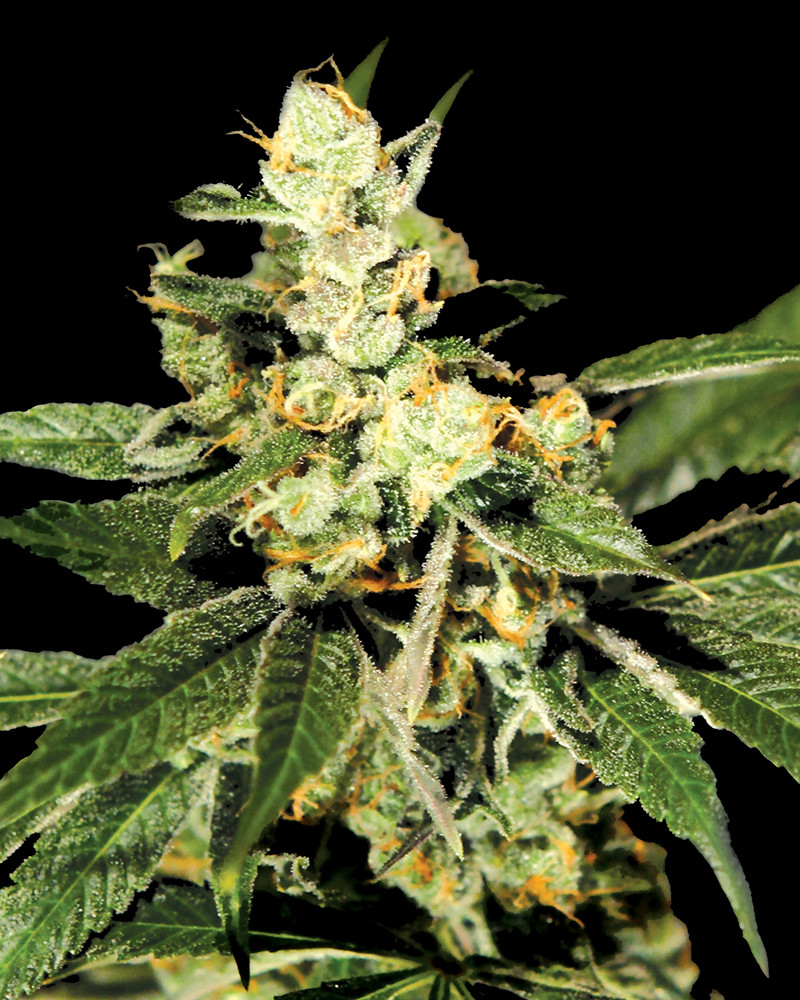 Is Trainwreck expensive?
The price of Trainwreck varies from one state to the next. It is one of the most affordable strains, with prices ranging from $1.99 to $5 per gram. For people buying in larger quantities, the average cost per ounce ranges from $59 to $90. Many of the online seed banks accept various modes of payments that range from visa cards, merchant cards, debit, and credit cards, among many others.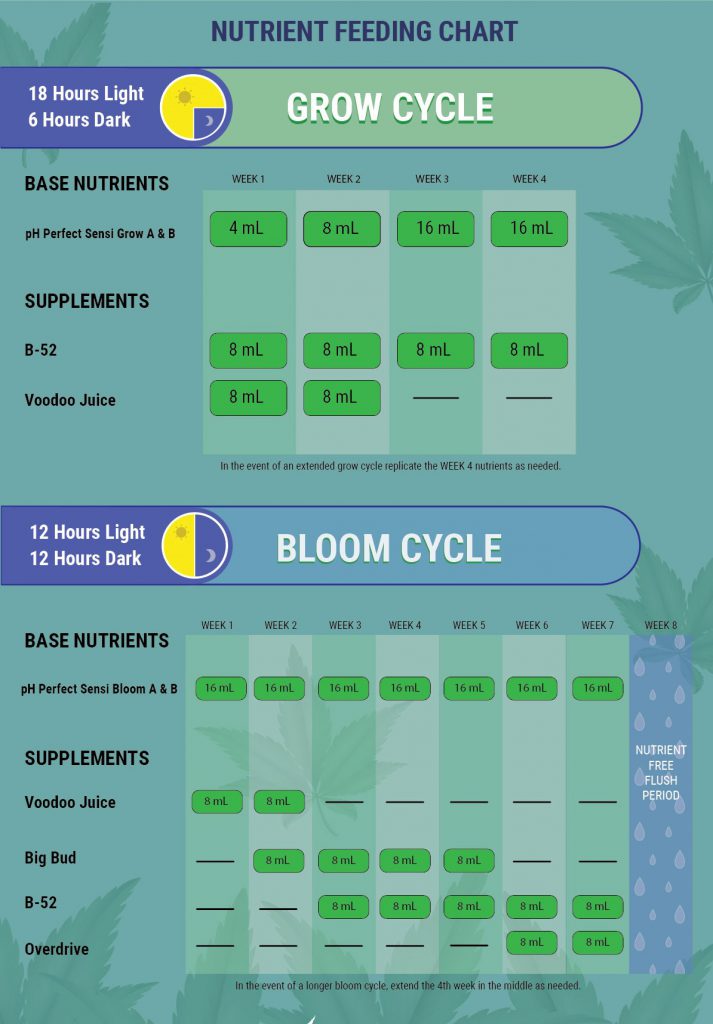 Bestseller No. 1
FoxFarm Liquid Nutrient Trio Soil Formula: Big Bloom, Grow Big, Tiger Bloom (Pack of 3-16 oz Bottles) + Twin Canaries Chart
Get your garden going with FoxFarm Grow Big, our liquid concentrate fertilizer that supports lush vegetative growth.
FoxFarm Big Bloom Liquid Plant Food is formulated for use on all plants and can be used every time you water. OMRI Listed and Registered CDFA Organic Input Material.
FoxFarm Tiger Bloom is a phosphorus fertilizer that contains nitrogen to support vigorous growth. FoxFarm Tiger Bloom is designed to encourage abundant fruit, flower and multiple bud development.
FoxFarm Big Bloom, FoxFarm Grow Big, and FoxFarm Tiger Bloom, together at last. Designed to work together to support vigorous growth, multiple bud development and abundant fruit.
Twin Canaries Conversion Chart included with every order.
Bestseller No. 2
Bestseller No. 3
Growth Science Nutrients - Starter Pack
This starter pack is intended to get you off the ground with your garden. It contains four of our tried-and-true fertilizer products that successful growers, on all scales, have come to depend on.
Made from the highest quality ingredients, specifically formulated to save you time and money. For use in soil, coco and all hydroponic mediums.
It's essential to provide the right nutrients at the right stages of growth. Growth Science will walk you through those steps with this, cost-effective starter pack.
Each pack contains 5 bottles. 1 pint of Base A, 2 pints of Base B, 1 pint of Solid start, and 1 pint of rock solid
Base A and B form the foundation of the Growth Science system. Together they provide your plants with essential macro and micro nutrients essential for growth.
-$1.68 SALE OFF
Bestseller No. 4
Bestseller No. 5
Lotus Nutrients Powdered Plant Nutrients Intro Pack: Grow, Bloom, Boost, and Cal/Mag - w/Nitrogen Calcium and Magnesium - for Hydroponics Coco Coir and Soil - Indoor and Outdoor Plants
LOTUS NUTRIENTS are natural plant fertilizers designed for growing in soil, hydroponics, coco coir, auto feeder, indoor plants, or outdoor gardens with Grow, Bloom, Boost, Cal/Mag, and Carboflush.
PURE & NATURAL: Naturally derived nutrients composed of raw ingredients containing essential micro and macro elements for your indoor plants or farm - we do not source from industrial byproduct!
BIGGEST YIELDS: Easily grow bigger healthier plants from seed to harvest with large buds and flowers, thick stalks, and deep robust roots in soil, hydroponic, or coco coir mediums.
HIGHEST QUALITY: Increase smell, and potency in your flowering plants with the highest quality dry nutrients designed by growers for growers.
A CALIFORNIA COMPANY: Design by growers in California and backed by industry-leading customer support. A part of the Grow Strong Industries family of brands.
Wrapping it up
Trainwreck is a sweet hybrid strain with a lemony flavor that is dominantly Sativa. It has a high THC potency, which makes it one of the fastest-acting strains in the market. The strain unleashes a series of euphoric feelings and emotions that range from a rush of happiness, relaxation, bliss, joy, and creativity.
It also energizes the body, providing the user with more enthusiasm to complete tasks. Besides the euphoric sensations, Trainwreck also comes with medical benefits that include relieving stress, anxiety, depression, headaches, chronic pains, PTSD, and others. It helps to alleviate lack of sleep caused by different medical conditions. Even with all the benefits and the high, Trainwreck is affordable and readily available.
Read next: Best Rosin Press Machine Review