Cloning plants is an easier and more convenient alternative than growing them from seeds. It enables you to keep your favourite strain of plants without worrying about the complex process germination and growth. It is a sure and tried method that will ensure continued success in your garden.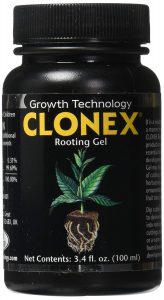 In a sense, a clone is a small piece of plant, that has the same genetic composition as the mother plant. It is crucial to choose a healthy mother plant, as this will guarantee high-quality clones. Cloning has been in existence for decades and continues to gain popularity among farmers. It is a form of advanced farming.
What is a Cloning gel?
A cloning gel is a premium formula that is made to help plant cuttings or clones grow roots. The gel contains essentials vitamins and nutrients that enables roots to improve speedily and with less effort. A cloning gel will increase the chances for your clones to develop into mature plants and also save you on time and money. In this article, we are going to review one of the most popular cloning gel; Clonex Rooting Gel. Read on to find out more about this exciting product in advanced gardening.
Best Article About Marijuana Grow Kits On 12- 2023
Product Overview
Clonex Rooting Gel is recognized worldwide as an industry standard for its competency and efficiency. It is hailed for its ability to meet stringent standards required for successful propagation of nonsexual cuttings. Some growers have called this gel stubborn because of its obstinate performance in promoting stem healing and massive growth of new roots.
This rooting gel is certified by EPA to be used on all food crops, including curative plants. It has been approved in all 50 states as well as Washington DC and Puerto Rico. Moreover, the Colorado Department of Agriculture has approved Clonex Rooting Gel as the only certified cloning gel for the propagation of medicinal herbs such as Marijuana
Manufacturer
This high – performance rooting gel is produced by Growth Technology limited. The company has been in existence since 1985 and considers itself a pioneer in plant propagation and nutrition. Their products are as a result of vigorous scientific research to make advanced gardening more accessible and more fulfilling.
Where you can buy Clonex Rooting Gel
This product is available in popular online stores such as Amazon and eBay. You will also find it on other credible online websites and Agrovet stores in most parts of the world
About the Product
Clonex is a superior water-based rooting gel. It is a tenacious gel that clings relentlessly around the stem to facilitate the healing of the cut tissue. It also provides the hormones that promote root cell development as well as minerals to protect the growing root tissue.
The gel combines a unique blend of hormones, minerals, vitamins, and anti-fungal agents to produce a high-quality product trusted by farmers all over the world.
How to use Clonex Rooting Gel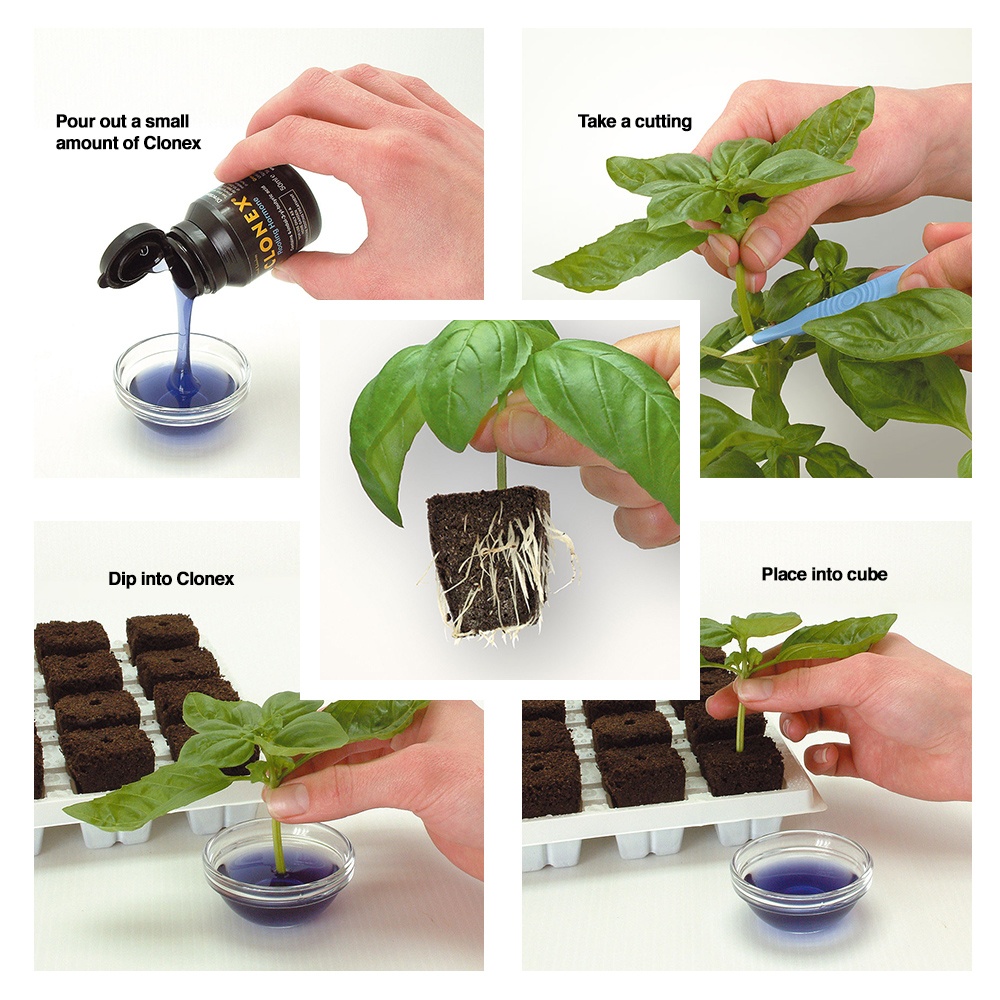 The first step is to identify a healthy mother-plant with reliable growing tips. Be sure to spray the tips a few days before taking the cuts
Dip the cutting in the gel. You can pour the gel in a short glass or a container of your choice. Ensure that the container is sterilized to minimize the risk of contamination
You will then insert the cuttings into a rooting medium of your choice. The media should be moist or humid.
You should be able to notice your clones' root development in 7 to 14 days.
Clonex Rooting Gel can be used on basically all plants cuttings. These include medicinal plants, flowering and ornamental plants as well as woody cuttings.
Pros of using Clonex Rooting Gel
It is a water-based gel developed using the latest technology
This means that it is excellent in healing the plant stem after the cut.
Plenty of minerals and nutrients
These are essential for the nourishment of delicate roots during the infancy stage. The high amount of minerals is also responsible for the rapid growth of the new roots
Delivers satisfying results
This gel is very popular among growers all over the world for its fast and efficient results. With this gel, you can experience significant root growth in 1-2 weeks
This product is quite inexpensive and will offer value for your money
Cons
Customers' Reviews
This product has a 5-star rating on Amazon. Most users had nothing but praise for this high-ranking cloning gel. This is what some of the users had to say.
"Using Clonex I can get 100% success 99.9% of the time. If you sterilize your equipment and clone properly, this gel is very much worth the money. Sterilize a shot glass, pour in a little Clonex, let it get to room temp, refrigerate the rest. I can get 2-300 clones w one bottle. And if refrigerated I can attest to a bottle staying good for over a year. Good stuff"-Reviewer
"I purchased this to root a Madagascar dragon tree cutting. They grow very slowly, so I was trying to speed the process as I wasn't having any luck rooting it in water. After 2-3 weeks, I checked, and I can see tons of small lumps where I applied the gel where roots are about to come out! Very happy, as this takes like 3+ months… I used it and applied heavily and then put the cutting in damp soil."
In conclusion
Using clone gel is an inexpensive method that will enhance the overall success of your plant cuttings. Cloning gels like Clonex are simple to use, and all you need is to dip a clone into a gel, and your plant is good to go.
Moreover, Clonex cloning gel is packed with abundant minerals and vitamins that facilitate the healing of the stem. It is also fortified with essential nutrients that nourish the growing roots during this formative stage.
HydroDynamics Clonex Rooting Gel is the best choice among all other clones and guarantees maximum results. Whether you are veteran garden or a novice trying to find your footing in the advanced gardening venture, you are bound to find this product very helpful. We highly recommend this rooting gel for all your plant types.
Best Selling Rooting Gel  Products On Amazon
-$4.16 SALE OFF
Bestseller No. 1
HydroDynamics Clonex Rooting Gel, 100 ml
Clonex is a high performance, water-based, rooting compound
Contains a full spectrum of mineral nutrients and trace elements to nourish young roots during their formative stages
Supplies hormones to promote root cell development
Provides vitamins to protect delicate, new root tissue
Ensures root production on cuttings of plants
Bestseller No. 2
Bestseller No. 3
Bestseller No. 4
Clonex Hydrodynamics Rooting Gel, 100 ml, 2 Pack
Clonex is a high performance, water-based, rooting gel
T is a tenacious gel which will remain in contact around the stem, sealing the cut tissue and supplying the hormones needed to promote root cell development and vitamins to protect the delicate new root tissue
Clonex has a full spectrum of mineral nutrients and trace elements to nourish the young roots during their important formative stages