Different people grow marijuana either outdoors or indoors for varying reasons. Some grow the crop for recreational purposes while others cultivate it for its medicinal values. You will also come across people who grow the plant because they do not like the quality they get out there in the market, while some grow weed because of the high cost of buying it elsewhere.
Whatever the reason, when you start a weed grow room, you have to take into consideration the initial installation, alongside maintenance, and long-term operating costs. It is only through carrying out a weed grow room cost calculation that you can ensure your plants grow with everything they need without shortages caused by capital deficits in between different stages of marijuana growth. The pre-calculated  costs also help provide you with the profits to expect if you are growing weed for commercial purposes.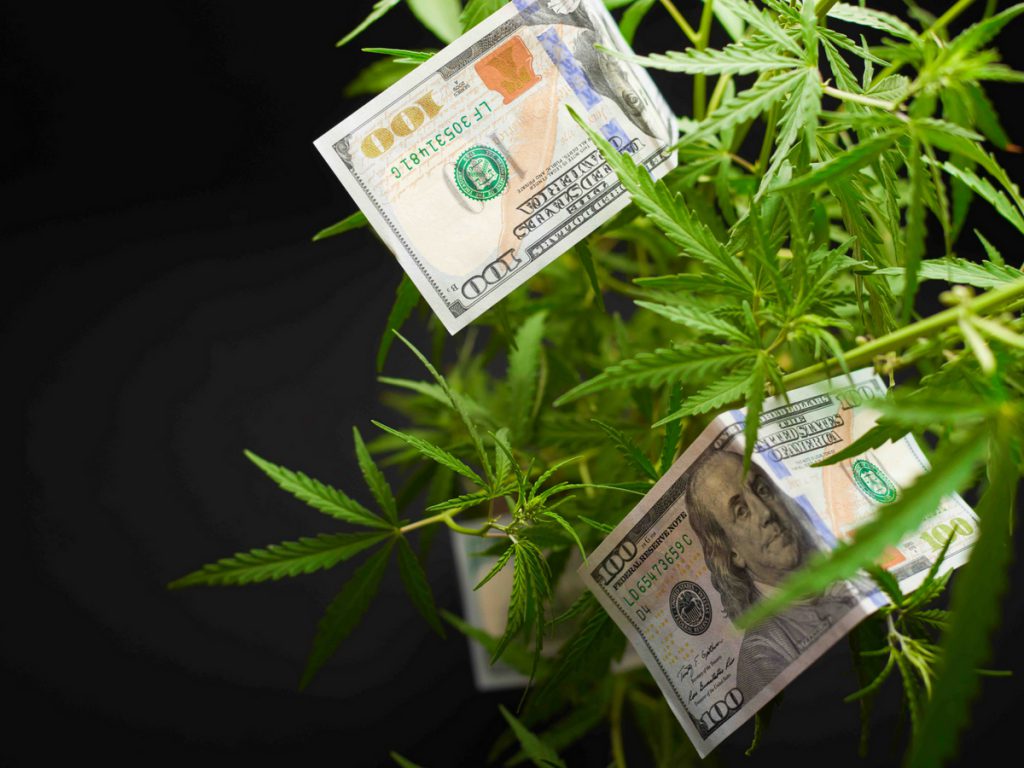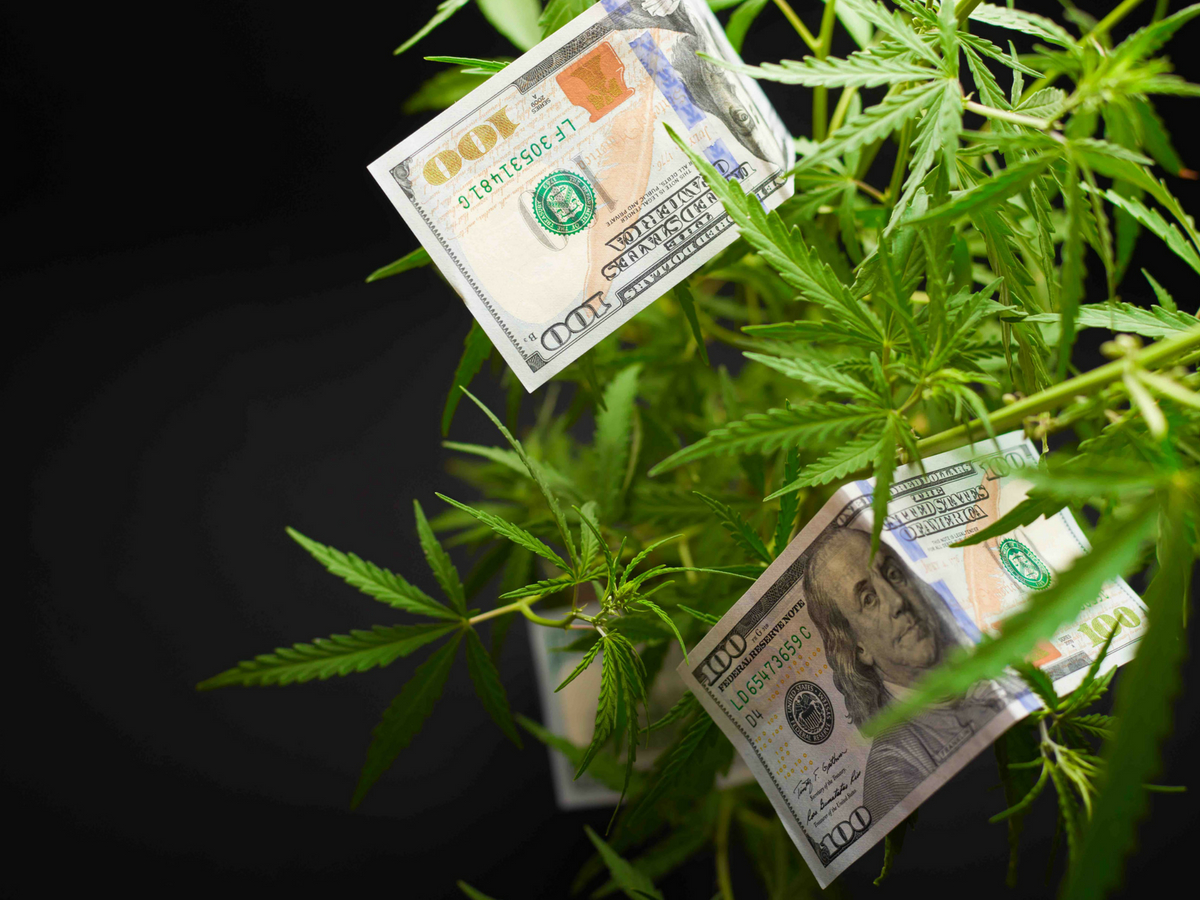 Grow room cost calculation helps you to manage your marijuana gardening operations with ease, without much guesswork. First-time weed growers find it even more stringent when it comes to estimating how much they need to start their weed cultivation journey.
To find out more about what to expect from your grow room cost calculation, continue reading.
How Much Does It Cost To Grow Weed?
Contrary to what some people think, growing marijuana indoors is easy as long as you put enough effort into the process. If you chose to grow weed for your personal use, you do not need to start with many plants. Unlike growing the crop outdoors, growing the same indoors requires equipment, more monitoring, and more effort.
Even though you require more costs to grow weed indoors, it does not mean that it is an expensive venture, especially if you are starting with a few plants for your own personal use. How much you use depends on the number of plants but, with at least $80, you can set the ball rolling for high yields.
The total cost for a single plant will be anything between $250 and $300, while five plants will need a minimum of $400 in total cost. Growing a single plant is not economically viable, which is it is advisable to start with at least three to five plants. To help you understand the cost of the process, here is a breakdown of the equipment you will need.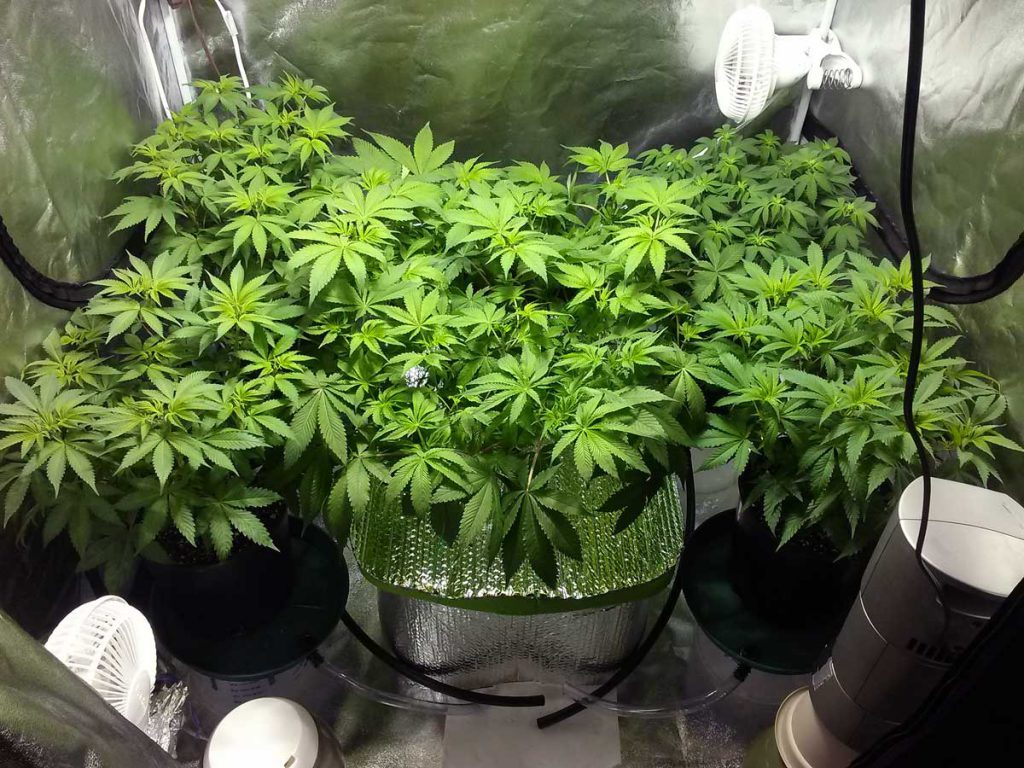 Equipment
Before you find out how much the essential equipment you need for your indoor growing, you have to be sure about the amount of weed and type of strain you intend to plant. Knowing this will, make it easier to understand all the resources you will accumulate throughout the growing process. Follow the approximate costs of all the essential equipment below.
Seeds
Knowing the actual seeds, you intend to plant is the first step to successful costing and growing. The costs of the seeds vary from one strain to the next one, but the prices are moderate. You can choose to buy seeds from other weed growers or reputable online seed banks. If you decide to go with the seed banks, you cannot buy just a single grain as they come in packs of a minimum of five seeds. Depending on the strain and potency, a package of five seeds sells for between $40 and $100.

Soil
When you choose your seeds and the growing medium, the next step is to get soil because the seeds need germination and growth. Using ordinary soil from your backward may not give you healthy plants. Weed needs soil rich in nutrients for successful growth.
The best soil to buy is potting soil, which comes with all the nutrients your seeds need for germination, growth, and high yields. A single marijuana plant requires a 20-pound bag of fertile potting soil, depending on soil quality and brand. A 20-pound bag will cost you anything between $10 and $30. You can also get away with using $15 worth of potting soil per plant.
Grow Tent
A grow tent is one of the most convenient weed growing spaces for indoor growers. The majority of the grow tents come with specifications and features such as reflective materials that suit indoor weed growing and easy assembly. They come in different sizes ranging from the smallest measuring 2×2, which is the perfect size for beginners. A 2×2 tent can accommodate three plants with ease.
A 3×3 is also another great size for beginners, and it can accommodate up to four plants. 2×2 averages between $75 and $120 depending on the brand and materials used for construction. A 3×3 grow tent averages between $150 and $190 depending on the materials used and brand name.
Bestseller No. 1
MELONFARM 2x2 Grow Tent 24"x24"x48''Reflective 600D Mylar Hydroponic with Observation Window, Floor Tray and Tool Bag for Indoor Plant Growing
✔[HIGHLY REFLECTIVE INTERIOR]: The MELONFARM grow tent uses 100% highly reflective waterproof mylar lining to assist your indoor growing light fixtures and equipment. Increase the intensity of your grow lights and retain heat to keep your grow room at the right temperature for your plants to thrive.
✔[EXTRA-THICK CANVAS]: 600D canvas is is tear proof and double stitched for perfect light blocking. The thick tent material reinforced by the metal poles ensures security and stability. Prevent odors from leaking out.
✔[EASY OBSERVATION]: The observation window makes it easy to peek inside and helps you to monitor your plants anytime. Large heavy duty zippered door for easy entry and access. The storage bag is convenient for you to keep the tools and accessories organized.
✔[FAST INSTALLATION]: MELONFARM grow tents are simple and fast to install without tools even if you've never done something like this before. The package includes an professional instructional pamphlet.
✔[TOP CUSTOMER CARE]: If our grow tent does not meet or exceed your expectations, please feel free to contact us. We will try our best to serve you!
Bestseller No. 2
VIVOSUN S425 4x2 Grow Tent, 48"x24"x60" High Reflective Mylar with Observation Window and Floor Tray for Hydroponics Indoor Plant for VS2000
Keeps All Light Inside: The VIVOSUN Hydroponic Mylar Grow Tent is made of high-quality 600D Oxford canvas that is lined with reinforced PE layer and 100%-reflective mylar walls, which can effectively block all light from leaking and boost the output efficiency of your setup; The zipper part has also upgraded with the black inner lining to prevent light into the tent; There is no need for additional flaps or tape, you can just zip up to create a lightproof seal environment
Stand Sturdy & Extra-thick Materials: The indoor tent is supported with strong metal poles, top bars, and tool-free corner connectors to lock the structure securely in place; The top hanging bar can hold up to 100 lbs. each that can satisfy your different equip requirements; The premium 340 g high-density fabric is waterproof, tear-resistant and double-stitched for great light blockage, while the inside lining is designed with PE material and mylar walls that are safer for your plants
Easy Observation & Maintenance: With a visible window made by transparent plastic set on the grow tent, you can check the growth status of your plants at any time; The window at the bottom is helpful for heat dissipation; The hook and loop fasteners on the cover of the window are easier for you to open and observe inside; It is also equipped with a removable floor tray that is convenient to be cleaned and conserved
Fast & Simple Assembly: Our grow tents are easy to install even if you've never done anything like it before; With the guidance of the detailed instruction, you can assemble the tent in minutes; The corner connectors can uphold the tent frame stably without any tools; Come with 2 hanging straps that are able to help to fix the carbon filter as you need
Considerate Design & More Options: The plant grow tent offers plenty of openings for setting duct fans, lamps, electrical cords, etc.; The inner tool organizer is handy to put all your gardening tools based on your need; The tent is suitable for different places in your house, such as the domestic garage, balcony, laundry room, closet, and so on; We also provide various sizes of grow tents to meet your daily demands
Bestseller No. 3
iPower GLTENTXS3 Grow Tent with Reflective Mylar 32" x 32" x 63" Indoor Hydroponic Water-Resistant Complete System, Black
Durable Material: iPower grow tent is made of high quality Oxford fabric. It is tear proof, water-resistant, wear-resistant to block all light from escaping and lined with 98% reflective Mylar to boost the output efficiency of any grow tent set up
99% Light Proof: Our heavy duty Zippers & Double Stitching protect the tent from light leaking and ensure durability and long-lasting use. Zipper with black lining create a light-proof seal without need for additional flaps and self-adhesive tape
Strong and Sturdy Structure: Strong metal poles and solid metal corner connectors are rated to handle at least 110 Ibs. The frame is specially finished to ensure smooth installation and safe handling
Design Details: Our easy-access door unzips smoothly, and the observation window makes it easy to peek inside. The tent comes with tool bag and removable floor tray, it is convenient for you to keep the tools and accessories organized
Tool Free Installation: Easy to assemble and use. No tools needed. What you get: 32"x32"x63" tent cover, floor tray, tool bag, metal poles and connectors, user manual
Nutrients
The other items that you should include in your grow cost calculator are the nutrients and fertilizer. Both nutrients and fertilizers help to facilitate the weed's healthy growth. One of the critical facts to consider while costing for the two essentials is that you cannot get them in single-plant sizes. Liquid nutrients, irrespective of the brand come in bottles with each servicing 12 plants and more.
Marijuana plants go through different growth stages, which means you will have to buy a different type of nutrient for each step. The main two stages are the flowering and vegetative phases. The liquid nutrient you will need for both stages will cost you anything between $20 and $30. If you buy two sets of nutrients, you will spend anything between $40 and $60 depending on quality and brand. Howmuch you will spend on five or more cannabis plants, is as follows.
Bestseller No. 1
FoxFarm Liquid Nutrient Trio Soil Formula: Big Bloom, Grow Big, Tiger Bloom (Pack of 3-16 oz Bottles) + Twin Canaries Chart
Get your garden going with FoxFarm Grow Big, our liquid concentrate fertilizer that supports lush vegetative growth.
FoxFarm Big Bloom Liquid Plant Food is formulated for use on all plants and can be used every time you water. OMRI Listed and Registered CDFA Organic Input Material.
FoxFarm Tiger Bloom is a phosphorus fertilizer that contains nitrogen to support vigorous growth. FoxFarm Tiger Bloom is designed to encourage abundant fruit, flower and multiple bud development.
FoxFarm Big Bloom, FoxFarm Grow Big, and FoxFarm Tiger Bloom, together at last. Designed to work together to support vigorous growth, multiple bud development and abundant fruit.
Twin Canaries Conversion Chart included with every order.
Bestseller No. 2
Lighting
The lighting system is one of the essential equipment for indoor weed growing. It is also one of the items that you will need to put aside a sizeable amount of money during your grow room cost calculator. Marijuana plants thrive well in a certain kind of light that mimics the natural sun's light.
The light you use should have lots of lumen output for the proper growth of the plants. Some beginners save money on lighting by using the typical incandescent bulbs. Still, the results are not favorable because they are not strong enough to provide the plants with enough light spectrums.
A better option would be a single fluorescent bulb for each plant in your grow tent. A single fluorescent bulb with its fixtures costs around $40. If you do not want to buy a single fluorescent bulb for each plant, you can purchase a long fluorescent tube setup with light tubes and a mount for setting it up. A decent fluorescent tube setup will cost you around $75, and you can use it on three or more weed plants.
You can also opt for HID grow light with a better quality lighting spectrum than the fluorescent tubes. A single HID bulb will cost you anything from $30, depending on the brand. Considering that you will need to buy the bulb with fixtures, you may spend $40 or more, again, depending on the brand.
If you have more than five plants in your grow tent, you may need a more powerful LED grow light setup that may cost you anything between $100 and $350 depending on the quality, brand, and the amount of light the plants need.
Hydroponics
If you choose to use a hydroponics setup to grow weed, you should prepare to spend more money than you would use with soil. How much you pay will depend on the system that you choose, the growing medium such as Coco Coir or Rockwool, the brand, and the number of crops. If you are a beginner, start by investing in an affordable starter kit that comes with everything you need to manage your plants from the seeds to the harvest stage. For a cheap starter kit, you will need anything between $200 and $250.
Carbon Filters
If you do not have a large grow tent or many crops, you do not need carbon filters. However, if you have more than five plants in the grow room, a carbon filter is necessary as it helps to eliminate the pungent marijuana smells by cleaning the air. A quality carbon filter with a duct fan will cost you around $300. You will also need clip fans to go with the carbon filter to help keep the grow tent efficiently closed for better circulation of air. Clip fans will cost you around $30.
Temperature Control and Ventilation
Controlling the temperature in your grow room and ensuring that there is a free flow of air is another essential consideration when you are doing your grow room cost calculation. You will need high quality and accurate thermometer, a humidity monitor, and a fan for this. For a precise thermometer and humidity monitor, you will need to spend anything between $30 and $60.
If you are planting less than five crops, you may opt to buy a cheap fan that will costyou anything between $25 and $30. If you have five or more plants, you may need a higher quality air fan that may cost anything between $50 and $75. It is good to invest in a quality fan for the best ventilation bearing in mind that the fan will serve the crops through their growing stages, which may last anything from 4 to 8 months. Therefore, the total cost for temperature control and ventilation will cost you between $25 and $75.
Labor Costs
How much you spend on labor for growing your marijuana indoors will depend on the number of employees and hours worked per day. If you are a beginner, you will not need to take on another person to carry out the cultivation process. With or without extra labor, when you are carrying out your growth room cost calculation, you should set aside around $20 per day, which is equivalent to $1,400 for a 10-week growth phase.
Cost Estimates of Growing Cannabis Outdoors
Growing cannabis outdoors has one significant advantage over indoor growing. It is cheaper and more relaxed because most of the essentials you need to develop the plants from the seed to harvest stage are free. Some of the free essentials include lighting, which the plants get directly from the sun, water from rain, and fertile soil with natural nutrients. The essential things you will probably use when growing weed outdoors are the seeds, maybe new soil, nutrients, and a container for water.
The seeds will cost you anything between $30 and $100 depending on the amount you need, the strain, and the period they take until harvest time. A quality 15-gallon container will cost you anything between $9 and $12; while any other grow, soil will cost you anything between $12 and $15. Actually, with just $55, you are good to go with growing cannabis outdoors.
Best Article About Marijuana Grow Kits On 09- 2023
Conclusion
First-time weed growers do not have it easy to carry out marijuana grow room cost calculations on what they need for their journey. Growing the same outdoors comes with so much because all the essentials are free. If you are venturing into marijuana cultivation, you can plant five crops outdoors with just $150 or a figure, which is much lower than that, depending on the seed strains you choose, and your locality.
However, if you are doing the cultivation indoors, you will have to invest in more essentials that will cost much more than you would use if you were growing outdoors. Assuming that your starting number of weed plants is five, you will need anything between $400 and $450, for a successful harvest.
If you decide to start with one single crop, you should do a cost calculation of a minimum of between $250 and $300. It is, therefore, more economically viable to start with five crops because the cost difference is minimal. You also get more yields for almost the same cost if you start with five plants instead of a single crop.
I hope this article gives you an idea of how much you need if you are planning to invest in indoor weed growing.
In case you have any comments or questions to ask regarding this article, contact us by filling the form below and someone we will gladly respond.