The level by which technology is advancing is rapid, and its impact on plant growth is very high. Hydroponic farming mostly has seen several advancements in lighting solutions.
Cannabis growers are continually looking for better lighting alternatives in the pursuit of a good harvest. With the growing need for a dependable lighting solution on the rise, plasma grow lights are becoming the new favorites boasting of a full spectrum light with little or no heat emission. The lamps use Light Emitting Plasma (LEP) to provide a light that equals the sun in likeness. You can compare an LEP lamp to an HPS bulb only that it offers a full spectrum light that is highly beneficial to plants. The light is very efficient and can support all the stages of a cannabis plant.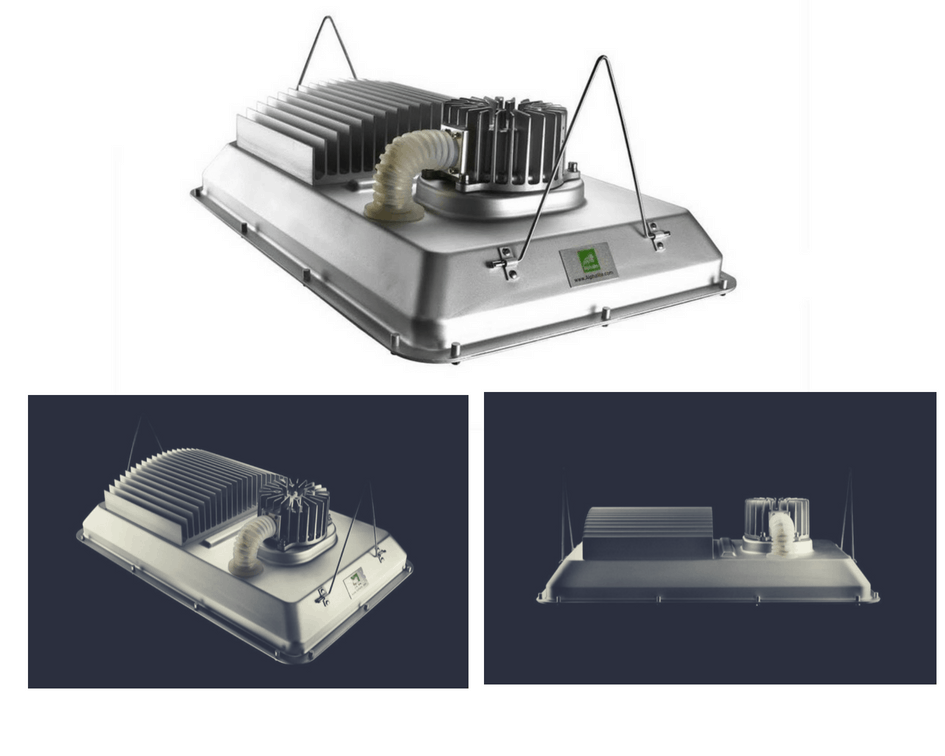 This article aims to make it very simple for you to choose the best plasma grow light for your farm. Here are some of the LEP lamps that you should consider when you want to solve your lighting problems in your grow room.
Our Pick Top Plasma Grow Light
Alphalite Plasma Grow Light
With cannabis growers expanding their search for the best grow light, the Alphalite Plasma grow light is one of the top options that many farmers are exploring. Being a product of simply green solutions, you can trust it to be of very high quality. The company is well respected in the horticultural industry as its business extends to other items apart from the plasma grow lights.
Weighing only 25 pounds, the grow light is relatively lighter than most of its kind. It has a compact design that allows you to use it on low ceilings and small grow areas. It comes with its cooling and ventilation system, making things easier for you as a grower since you will only have to install it and plug it on. The lighting system can help you save electricity 50 percent time more than an HID lighting since it uses only 280 watts of electricity to produce a light equivalent to 400 to 600 watts HID lighting system. It gives you a full-color spectrum that closely resembles the sun's light making it perfect for plant growth. It provides a coverage of 9 to 16 square feet making it ideal for use if you have a mid-range or large scale growing area.
Pros
Since the lighting system is compact; it is effortless to install.
You can save a lot of energy better than when using an HID lighting system
The grow light can last for a long time with a given lifetime period of 30,000 hours.
The lighting system is of top quality
It helps to influence the size of the harvest
Cons
The fans of the grow light may get so hot till they overheat
It is not suited for use by those who are getting into cannabis growth for the first time.

You need some level of experience for you to work with it.
Gavita Pro – 270e LEP Grow
If you want to add a supplementary grow light in your farming, then the Gavita Pro – 270e LEP Grow may be just what you need. The pro-270e LEP works exceptionally well if you are using an HPS lighting system, but you need a boost of some plasma light during the bloom period. It comes with a dimming feature that allows you to dim the light of the HPS bulb you are using but maintain the full spectrum light from the plasma bulb, which is quite useful in the vegetative phase. When the HPS bulbs become too hot, the master controller automatically starts to dim the grow light without affecting the plasma light since it emits a lower percentage of heat compared to the HPS.
It has a compact design making it lighter than some of its counterparts and considerably smaller than the pro 300 LEP model. It can provide continuous lighting, making it a very dependable lighting unit that can last for quite a long time. The plasma grow light can effectively give light to a ten by ten feet growing area with ease. You can, however, mount it at whatever height you feel comfortable for your plants.
Pros
The plasma light runs very quietly and is more controlled than other plasma lighting systems in the market
With its ability to provide a full spectrum light, it is very dependable for your plants
It comes with a heat sensor that allows it to detect the changes in temperature in your grow room.
Cons
It would be best if you did not use it together with an external fan since that reduces its effectiveness
AgroMax 300 Watt Plasma Grow Light
One of the top plasma grow lights that we cannot leave out from this list is the AgroMax 300 Watt Plasma Grow Light. The lighting system uses radiofrequency power to generate light. It produces a full spectrum light together with UVB light that is very important in the control of pests on your plants. The lamp provides a better light quality than an HID or fluorescent lighting system. According to research, the light plasma bulbs provide works better on seedlings and cutting than any other traditional indoor grow light. The grow light is compact and comes in a sealed housing. You can adjust and set it on any level above your plant's canopy. It comes with a very reflective aluminum reflector that provides your garden with an even lighting coverage. The plasma light does not emit a lot of heat, allowing you to place the lamp anywhere overhead your plant's canopy without fear of burning your plants.
Pros
It provides your plants with a reliable light that is close to the sun
Its aluminum reflector enables the light to spread evenly in your grow farm
It produces a light intensity that it is very beneficial to the growth of your plants
The grow lamp gives a full spectrum light.
The lamp is compact, making it easy to move around and position in your grow room.
Cons
The plasma light is only effective as a supplementary light
What should you consider when purchasing a plasma grow light?
The size of your grow tent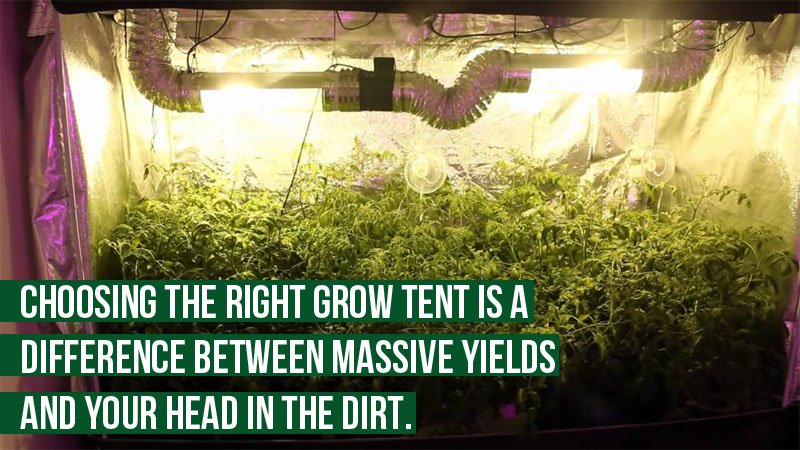 When selecting a plasma grow light to use in your cannabis farm, the size of your grow area is very important in determining how many lamps you will require. The lamps can provide massive coverage, and the light is very uniform. It is advisable to use a growing area that measures 4 feet by 4 feet or more spacious. The grow lights can get very hot. Therefore, using the lamp in a small grow tent can burn your plants. Even with the grow tent that you use, you need to ensure that the ventilation system functions correctly and that there is considerable airflow.
What is your budget
It is easy to ignore a plasma grow light due to its cost. It is one of the most expensive lights for cannabis growth in the market today. However, the value that it provides you may save you a lot more money in the end run. With its ability to last for about 30,000 to 40,000 hours, you will not have to replace the bulbs like other traditional bulbs continually. Additionally, the lamp consumes less power than other conventional grow lights hence can save on your utility bill.
Purpose of your Grow light
Are you using the grow lights as a supplement light, or are you using it alone in your grow room? When you choose to get it as a supplement, it works perfectly with an HID grow light as a boost during the vegetative phase of your cannabis. Since they also produce a full spectrum light, you can as well use them alone on a grow farm. Their light flows uniformly on all the plants in the coverage area of the light.
Why should you use a Plasma Grow Light in your Cannabis Farm?
The quality of light you use in your grow light is one of the top factors that affect the yields of your plants. Plasma light provides your plants with a light spectrum that is similar to that of the sun saving you money that you would have otherwise spent on purchasing an extra light. Additionally, you will get to keep the money that you would pay to replace a bulb such as an HPS grow light since the plasma bulb can last for 30,000 to 40,000 operational hours. During all these hours, you are sure of getting a light that is stronger than a metal halide bulb or an HPS bulb.
Since the plasma light operates through electromagnetic induction, the light it produces allows for a substantial penetration into the canopy of your marijuana plants without any light loss. The light penetrates deep until some of it reaches the growing medium. The amount of energy the lamp consumes to produce the light is a lot less than an HPS bulb. You will also get to save on your utility bills even without having to switch the lights off at every growth stage continually.
The plasma grow lights being new to the market may be a problem. There is not much information on them, and there is much to know about how they operate. Without this information, the price of the lamps can change with time. However, the initial impressions of the lamp have so far been good.
Summing up
The price of the plasma grow light may be a little intimidating to a lot of cannabis growers. However, plasma lamps have indeed provided hope to the growers since they offer a full spectrum light at a lower cost than that of traditional lights. The above listed grow lights are some of those that home growers have found to be favorable due to their dependability, power, and ease of use.
Before selecting a new product in the market, you must conduct enough research on the features it carries and the benefits it can bring to your farm. Your choice should meet the needs of your farm in both the size of your grow tent and your plant's requirements. By following this article, you will get all the information you need to make the right purchasing decision.
Related Post:
-$3.00 SALE OFF
Bestseller No. 1
Grow Light with Stand, LBW Full Spectrum 150W LED Floor Plant Light for Indoor Plants, Grow Lamp with On/Off Switch, Adjustable Tripod Stand 15-48 inches
2021 Upgraded Design - Adjustable tripod stand extendable from 15 inches to 48 inches , just set it at desired height for your preferred use, you can stand it on the floor and adjust the gooseneck at the desired angle according to the needs of the plant.
Full Spectrum - Compact grow light with high quality super bright LEDs, full spectrum 390nm-730nm, including White(3500K&6500K)Red&Blue. Plants can get the spectrum they most desire from this grow light. It's suitable for all stages of growth such as seedling, germination, vegetative flowering.
Energy Efficient - 30w power draw replace 150W HPS or HID grow light with only 30W consumption, saving your electric bill. Good for indoor use.
Easy to Install - Within just one minute! Screw up the tripod, gooseneck and the plant light, adjust the height and angle, done!
Widely Used - Widely apply to family balcony seeding/breeding, gardening, flowering, potted plants, especially tall and large plants. 12 months warranty plus 30 days satisfaction or return guarantee, 100% money back. Contact us first if any issues and we will make it OK.
Bestseller No. 2
Stemclas Plasma Ball/Light/Lamp, Plasma Electric Nebula Lightening Ball, Touch Sensitive, STEM Toys, for Parties, Decorations, an Amazing Gift for Holiday and Birthday (3 inch, USB Powered)
【ENJOY WONDERS OF SCIENCE】Are you looking for an amazing gift for your kids or friends? This product will meet your needs. Discover how the colored "streamers" (plasma) works in a way that is interesting and completely safe. It has so much fun.
【SENSITIVE TO TOUCH&USB POWERED】The plasma is magic. You will enjoy the visual impact. The plasma even responds to your touch. It is equipped with a USB port for power supply, can be connected with power adapter, computer, laptop, power bank, car adapter, etc.
【PERFECT FOR DECORATION】The plasma ball is perfect for decoration in the bedroom, office, and living room. It is also a great choice for parties. It will create mysterious, warm and comfortable atmosphere for party or festivals. I am sure that your friends and families will be impressed and surprised by this cool stuff.
【FOR ALL AGE GROUPS】It is an ideal gift demonstrating physics science for all curious persons. Learning guide & Instruction Manual Included not only introduce components of plasma ball but also the knowledge about the plasma formation. No extra skills needed.
【PREMIUM QUALITY】Stemclas offers you a wide range of STEM products. We aim to develop high quality items for our customers. Your satisfaction is 100% guaranteed. If you are in any way not satisfied with our products, let us know so we can make it right for you.
-$15.50 SALE OFF
Bestseller No. 3
GooingTop LED Grow Light,6000K Full Spectrum Clip Plant Growing Lamp with White Red LEDs for Indoor Plants,5-Level Dimmable,Auto On Off Timing 4 8 12Hrs
【6000K White Light】Equipped with 10 Red + 74 White LEDs, this mini growing light is similar to the full-spectrum sunlight at noon,that is professionally designed for indoor garden plants.Moreover, its color rendering index is as high as 95, the light is soft and flicker-free, which is very suitable for reading lamp
【Timer Function & Multiple Settings】The indoor seedling light offer the circular memory timer function with 3 options-4h/8h/12h. When keeping power, it can automatically turn on and off every day according your settings, no more manual operation for you.【Also You Could Operate One of Them Separately,And Support 5 Levels of Dimming.】
【Easy to Install】with flexible Gooseneck & strong clamp,it allows you to place the LED plant lighting fixture in any direction to provide the best lighting angle for your plants,meet the cover around the plant.Powered by USB or AC Power Plug (adapter included )
【High Efficiency LED Lamp】as for LED power draw this mini succulent lights just comsume about 10watt and is equivalent to a 50w halogen bulb.Estimately monthly cost roughly $2 in electricity (12 hours a day). It is a great gift if you growing some desktop small plants.
【365 Days Worry-free Warranty】We offer 365 days warranty and 24h friendly customer service. If there are ever any issues about the product, please feel free to contact us and we will give you a free replacement or full refund.
-$12.00 SALE OFF
Bestseller No. 4
Grow Lights for Indoor Plants, Four Head LED Grow Light with Full Spectrum & Red White Spectrum for Indoor Plant Growing Lamp, Adjustable Gooseneck, Suitable for Plants Growth (Four-Head Plant Light)
🍒【Adjustable gooseneck & telescopic pole】The flexible gooseneck can be rotated 360 degrees, and the pole can also be telescopic, allowing you to more easily adjust the distance between the plant light and the plant
🍒【White & red LED lamp beads】Simulating natural light, especially red light, can make plants better photosynthesize to promote healthy growth
🍒【Efficient full-spectrum LED lamps】The plant growing light has 72 LED lamp beads, and vegetables, fruits or plants can be fully cared for and supplied without sun exposure
🍒【Designed for plant growth】This plant growth lamp can meet the needs of light in different growth stages such as fruits, vegetables, herbs, etc
🍒【Multiple usage】You can put it on the balcony, living room, office, greenhouse, you can use it for indoor gardening, breeding, potted plants have a wide range of uses, especially suitable for growing plants in the dark or when it rains
-$4.00 SALE OFF
Bestseller No. 5
Grow Lights for Indoor Plants, LED Full Spectrum Plant Light with Stand (Adjustable Tripod 15-60inch for Floor Plants, Red/Blue/White, 4/8/12H Timer with Remote Control) (Red)
🌻🌱🌵Upgrade Grow Light with Stand--Stable tripod (extendable from 15in to 60in) with functional lights and 360-degree flexible gooseneck, solved the trouble of setup and inflexibility of traditional hanging grow light, and also provide a much wider coverage area than clip grow light.
🌻🌱🌵Great Efficiency Full Spectrum--FEEL SHOW 4-head plant lights provide 3 supplemental light modes: 1--Red(660nm)+Blue(460nm): promote photosynthesis, rooting, germination, blooming, fruiting. 2--Warm White, 3000k high uniform light, similar to natural sunlight. 3--Red+Blue+White (380nm-780nm), universal full spectrum grow light for plant indoor grow, succulents, rose, hibiscus, petunia, clematis, strawberry, lettuce, butterfly orchid, lemon tree, etc.
🌻🌱🌵Dual Control & Multi-Functional--Both line-in controller and RF controller (protect your eyes from looking at the lamps directly). Support 3 light modes, 10 dimmable levels, 4 lights independent control, auto on/off every day after setting the 4H/8H/12H timer. 80 effective LED Beads, provide brightness of 80W fluorescent lamp, consumes only 15W of electricity.
🌻🌱🌵Scientific Heat Dissipation Design--Our indoor plant growing lamps are backed by an aviation-grade heat sink and excellent aluminum shell. This improved design will protect the grow lamp bulbs not very hot, which is important to reduce light loss and extend bead life to more than 50,000 hours, and aslo without burning plants.
🌻🌱🌵✅Buy with Confidence--12 months warranty, 90 days return/refund guarantee with FCC, CE, RoHS certified support. Our Plant Grow Light Kit is perfect for flowers and vegs especially when raining, snowing, cloudy days and dark indoor. You'll also get a detailed User Manual with Operation Approach and advice on how to grow plants, useful product for planting enthusiasts!